Beijing targets Taiwan's publishing industry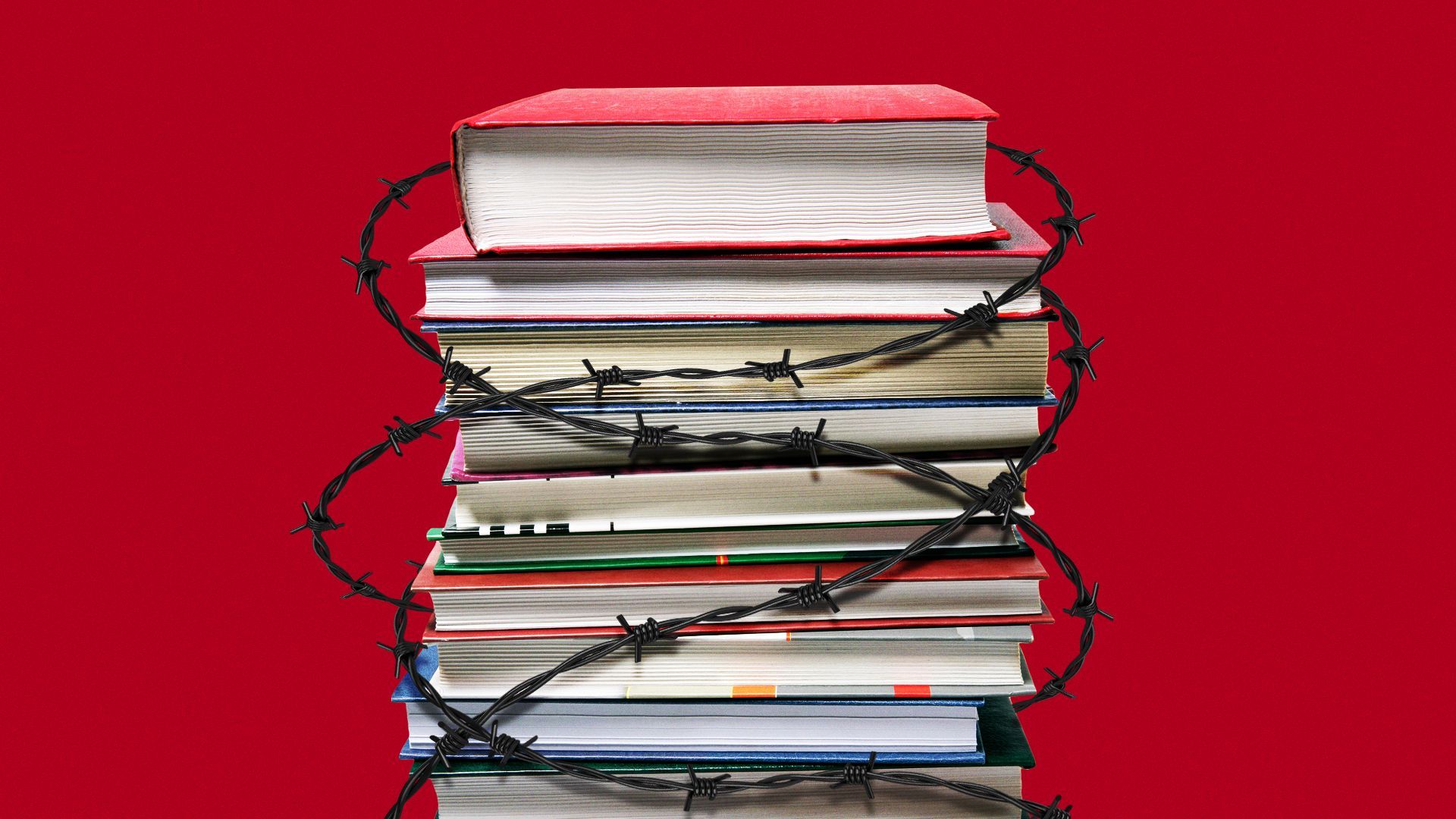 The editor-in-chief of a publishing house in Taiwan known for translating books critical of Beijing is believed to have been detained in China, fueling fears that freedom of speech may be under attack in Taiwan.
Why it matters: The self-governing island is the last Chinese-speaking region with an independent publishing industry still free to publish books critical of the Chinese Communist Party.
The alleged detention "represents a formal and public crackdown by the Chinese government on freedom of expression in Taiwan," Lee Ming-che, a Taiwanese pro-democracy activist who was previously jailed in China for five years and released in 2022, told Axios.
The Chinese Embassy in Washington, D.C., did not immediately respond to a request for comment.
What's happening: Li Yanhe, who goes by the pen name Fucha, serves as editor-in-chief of Gūsa Publishing. The publishing house has for years released Fucha's Chinese translations of numerous books about China by prominent writers, including the New Yorker's former China correspondent Evan Osnos and U.S. academic Leta Hong Fincher.
Gūsa has also published books that contain content prohibited in China, including a book about Chinese government repression in Xinjiang.
Fucha traveled to China in March to visit family but friends lost contact with him soon after, according to an April 22 statement issued by colleagues at Gūsa and other supporters. They say Chinese authorities have not permitted Fucha's lawyer or family members to see him.
Fucha was born in China but later moved to Taiwan and has acquired Taiwanese citizenship.
The big picture: In recent years, Chinese authorities have detained and prosecuted numerous Taiwanese people for engaging in activities that Beijing views as politically sensitive or criminal.
Last year Yang Chih-yuan, the founder of the pro-independence Taiwanese National Party, was detained by Chinese authorities, who announced today that Yang would be charged with "secession."
Taiwanese academic Tsai Chin-shu was detained for over a year before Chinese authorities announced his arrest in 2019.
Beijing has also pushed foreign governments to deport Taiwanese people convicted of crimes in foreign countries to China, rather than Taiwan.
Flashback: Early signs of Beijing's tightening grip on Hong Kong also began with a spate of disappeared booksellers.
In 2015, five people who worked at a bookshop in Hong Kong known for selling books banned in China disappeared and were later discovered to have been kidnapped or otherwise detained by Chinese authorities.
The disappearances immediately caused a chill in the Hong Kong book industry, which had once been known for publishing and openly marketing books about China containing politically sensitive or salacious content.
Between the lines: The Chinese government has long sought to suppress free media in Taiwan through quiet tactics such as financial pressure, but Fucha's arrest marks a clear escalation, Lee told Axios.
Beijing's goal is to "intimidate Taiwanese society" and international society, Lee said.
What they're saying: "We believe in Fucha's innocence in enjoying the freedom of speech and freedom of publishing," the statement by Gūsa staffers and other writers says.
The Taiwan Foreign Correspondents Club issued a statement on April 24 expressing concern over Fucha's detention and calling on China to "respect the freedom of the press that it enshrines in its constitution, and to release all unjustly imprisoned media workers."
A spokesperson from Taiwan's Mainland Affairs Council said last week that they had determined that Fucha was "safe," without providing further details.
Go deeper