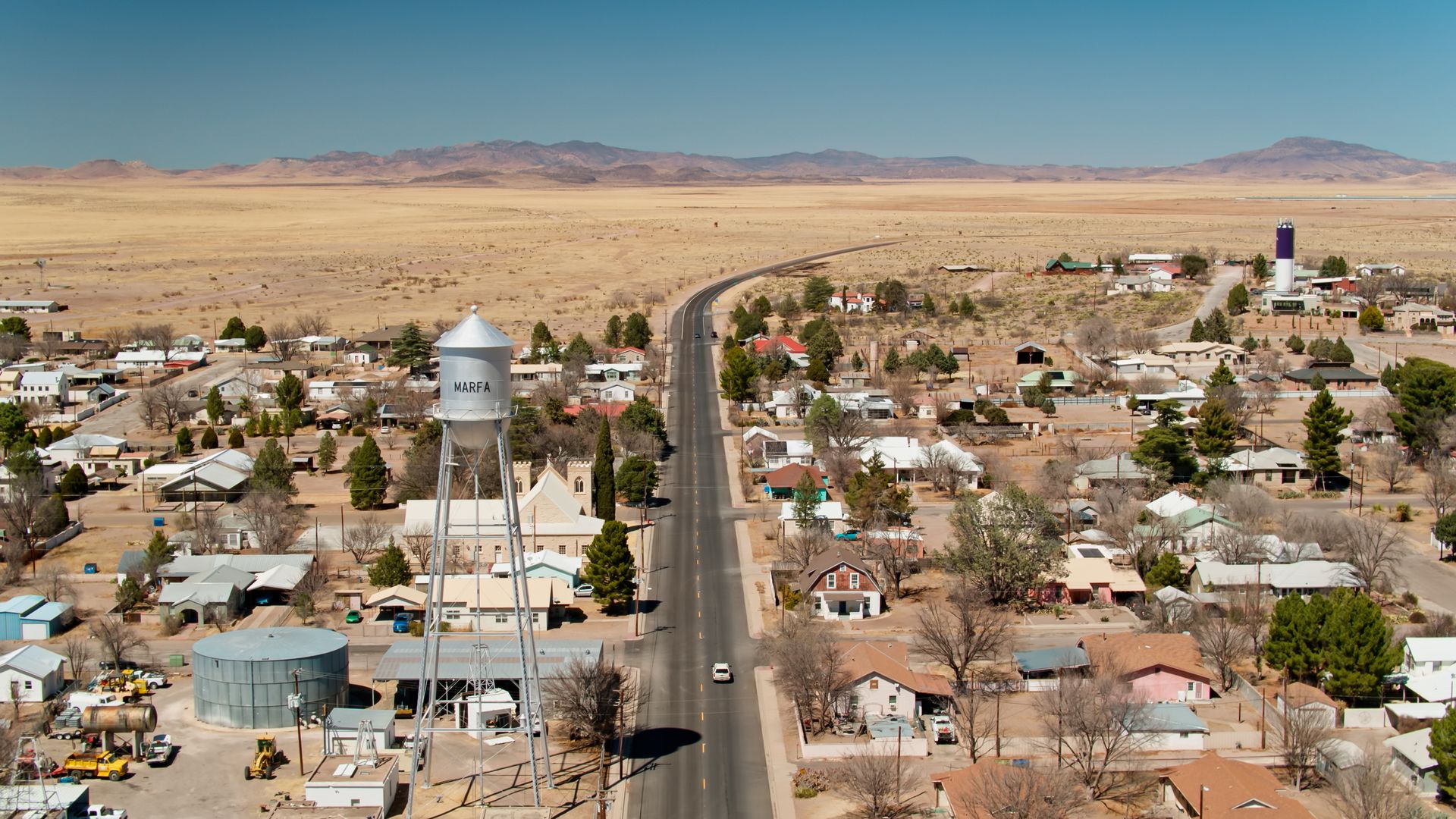 Marfa, Texas — set amid the vast Chihuahuan Desert, 90 miles from a Walmart and 60 miles from the Mexico border — paints an unusual rural American scene.
Its main streets feature art galleries and highly curated boutiques. You can find $400 dresses, $12 artisanal soaps, $4 lattes and a $125 prix-fixe menu.
Yes, but: These shops largely attract tourists from big Texas cities and beyond, as well as artists and aficionados drawn by world-class installations by Donald Judd.
The artist, architect and designer came to West Texas from New York in 1971.
Judd is considered a leader in the minimalist art movement — though he disliked the term.
Catch up quick: Since his 1994 death, Judd's legacy has drawn the eye of the art world to the ethereal landscape of what had been a ranching town.
Then came the tourists. Then the real estate investors and as of late, the short term rental owners.
Why it matters: For longtime residents, the town's outsized reputation comes at a price: the ability to afford to live there.
Even as Marfa's cachet as a remote art haven has infused money into the local economy, the boom has led to soaring home values — county residential appraisals have increased 254% since 2015 — pushing up taxes and forcing some to leave.
Driving the news: In response to what many consider an affordability crisis, the Marfa Chamber of Commerce this year began lobbying the City Council to regulate short-term rentals.
The chamber presented a petition to the council earlier this month asking for unspecified new regulation amid pushback from some short-term rental owners, reported by the Big Bend Sentinel.
What's happening: "Locals can't purchase anything," Presidio County chief appraiser Cynthia Ramirez told Axios. "Everybody that is making the market, it's people that are out of town."
Today, you're lucky to find a house under $500,000. Some listings top $1 million.
Yet the median household income for Marfa's 1,788 full-time residents is $39,604, according to the U.S. Census Bureau. About 60% are Hispanic or Latino.
Ramirez, who's been chief appraiser for 10 years and worked in the appraisal office for three decades, watched the market really pick up around 2011. "People would come into this office and say, 'I want to know who owns this house,' get the info, and next thing we know the house was sold."
"It slowly started skyrocketing, and just got out of control," she said.
Ramirez said two of her younger employees live with their parents because they can't afford a place on their own.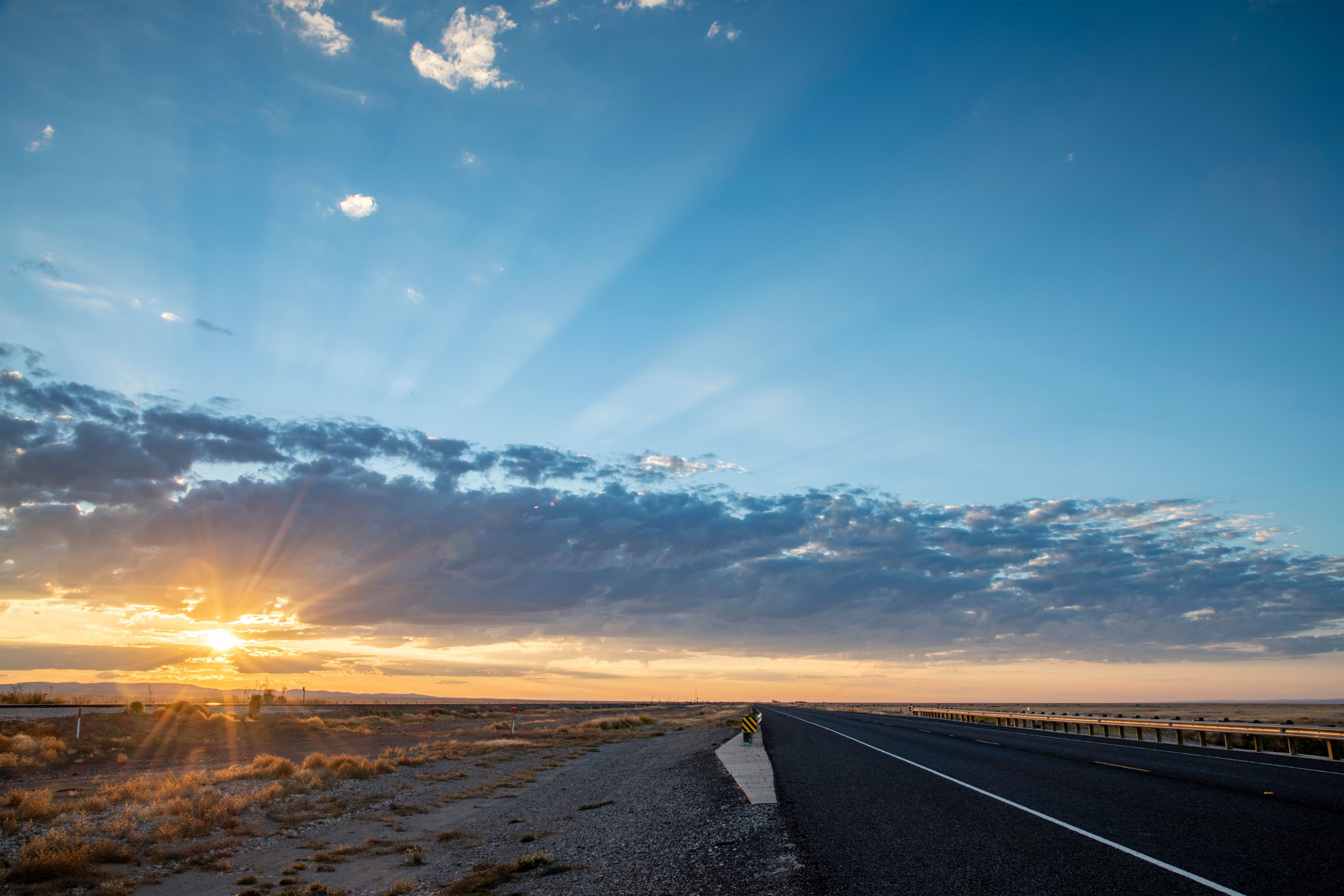 Functioning as a town
Marfa Mayor Manuel Baeza told Axios the town is effectively "landlocked" by its signature, sprawling ranchland, which prevents outward development.
So instead, people are pushed out entirely.
Livingston's Ranch Supplies is one of the handful of downtown stores still owned by a Marfa native.
Mike Livingston has rebuffed countless offers to purchase his property. His computer-free store caters to the ranchers still left in the region. (During the pandemic's tourist boom he put out a "Locals only" sign.)
"People on fixed incomes cannot afford to live here," he told Axios. "The taxes are too high now."
Those still around "have old family ties, but eventually it'll all be gone," he predicted. "The kids can't afford to keep the houses."
Few locals can afford to rent out the town's high-end event space for wedding receptions and baby showers.
The school cafeteria has instead become an affordable venue option, said Martha Ryan Stafford, a Marfa native.
Stafford's father ran the local paper. But when the retired teacher moved back she couldn't afford a house in Marfa.
Instead she commutes 35 minutes each way to work at the local Marfa and Presidio County Museum and the Blackwell School National Historic Site.
Marfa has 200 active short-term rentals, according to analytics company AirDNA — nearly 20% of the town's housing units. City manager Mandy Roane told Axios AirDNA estimated Marfa short-term rental operators saw $6.2 million in revenue last year.
As a result, "We're worried about being able to function as a town," said Abby Boyd, president of the Marfa Chamber of Commerce.
"Forget about baristas and service staff ... what about having people in wastewater?"
The Chamber has spun off an independent committee called HOME (Help Occupy Marfa Equitably) to focus on the issue.
While some are benefiting from tourism, Boyd notes, not everyone is. Marfa's majority Mexican-American population, she said, are those most affected by the cost-of-living increase.
"That is brought on entirely by the tourism industry and most of the people that profit and benefit from the tourism industry are non-Hispanic newcomers to Marfa."
As Marfa's popularity has risen, both its total population and its proportion of Hispanic and Latino residents have dropped, Baeza pointed out.
In 2000, the town was 70% Hispanic/Latino. Now it's 60%, while its total population has declined 16%.
And yet a popular hotel and campground plans to build a bigger site to meet tourism demand, prompting concerns about the impact on an under-studied aquifer Marfa relies on, the Big Bend Sentinel reported.
"As beautiful as it is to live in Marfa, Texas, it's hard to live in Marfa, Texas," School Superintendent Oscar Aguero told Axios.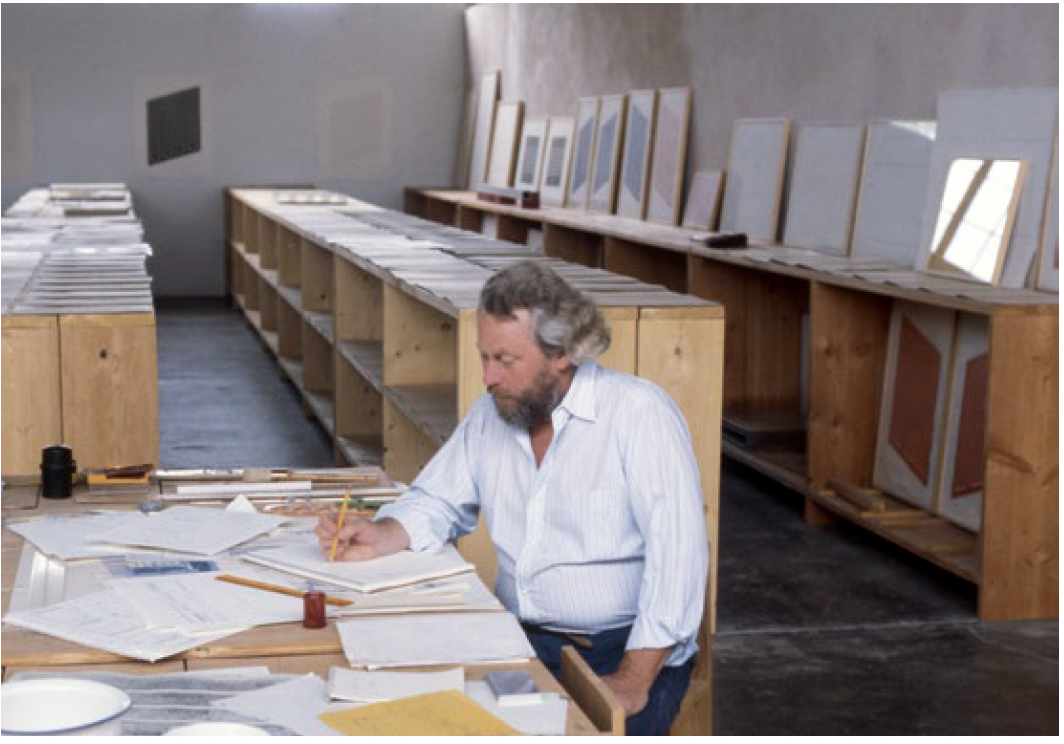 "A cow town"
When Donald Judd lived in Marfa, it was not world-known, his daughter Rainer Judd, president of the Marfa-based Judd Foundation, points out.
"In a way that is unfortunate, because we don't have my dad's voice to speak to the challenges of being popular," she said in an interview.
Flashback: "I never mistook Marfa for an artists' colony. I always wanted it to be a cow town," Judd told writer William Langewiesche in his 1994 book "Cutting for Sign."
Judd chose Marfa for certain large-scale installations, including his famous 100 untitled works of milled aluminum boxes — set in artillery sheds from a shuttered military base that Judd redesigned with large windows so the boxes strikingly reflect the surrounding desert.
Judd created the Chinati Foundation for that work as well as fluorescent light installations by Dan Flavin and works of painted, crushed steel by John Chamberlain.
Mike Livingston knew Judd and even sold him a ranch. Judd would "go nuts if he saw it today," Livingston said. "He wanted seclusion. He didn't want all the people."
Rainer Judd told Axios she's very interested in solutions for Marfa. "Institutionally and personally, I feel an incredible responsibility," she said.
She referenced Barcelona's ban on short-term rental of private rooms and efforts in Monhegan Island, Maine, to limit property sales to full-time residents.
"I don't think the Judd Foundation can be the savior of this situation, but I think it can be in alliance with the community. And we're super open for conversation."
But regulation, she admits, doesn't mesh with the typical West Texas mindset.
"There is a need for solutions and organization in a place that prides itself in not telling people what to do," she said.
Threat level: A Texas House committee held a hearing for a bill preempting localities from certain short term rental regulations.
Mayor Baeza told Axios he's open to exploring more regulation of short term rentals, but will wait on the Legislature before moving forward.
Another idea, he said, could be resurrecting past attempts with county officials to develop affordable housing. "That might be a solution, but we haven't spoken about it lately."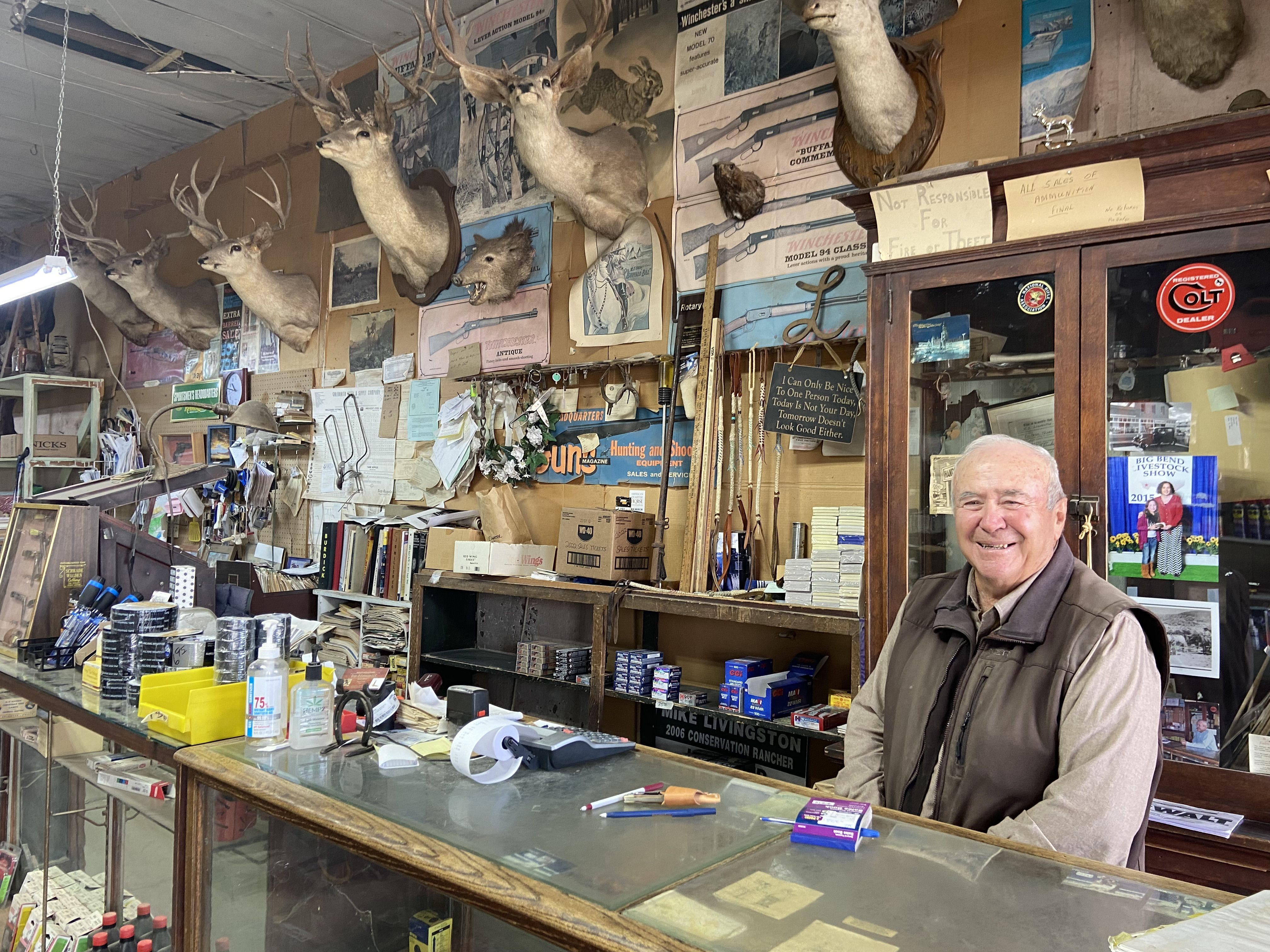 "Property rich"
For the Marfa Independent School District, 94% of whom are Hispanic or Latino, the housing market has created a perfect storm of problems.
Driving the news: The district, considered "property rich" under Texas' school finance system, had to send nearly $1 million of its $4 million budget back to the state last year to support districts considered "property poor."
Yes, but: Nearly 90% of Marfa students qualify for the federal free and reduced lunch program. And Marfa has not seen the enrollment growth that might pad a wealthy district's budget, because new, often absentee property owners don't put children in school.
Rather, in the last decade the district's enrollment has declined by 100 students, superintendent Oscar Aguero said.
With just 233 students last year, the school had to return nearly $4,000 per student to the state.
The biggest problem though, Aguero said, is teacher housing. Marfa ISD owns seven houses it rents to teachers at low rates. District leaders would like to buy more, he said, but can no longer afford the property prices.
Half the staff is already commuting from out of town, he said.
Between the lines: A $57 million bond proposal for a new K-12 campus failed last year. Given Marfa's small tax base and high property taxes, it was "difficult to ask," Aguero said.
The increase would have amounted to $200 to $400 annually per household, he said.
Plus: Millions of dollars' worth of property is off the rolls. Art foundations in Marfa — as across the country — are tax-exempt cultural institutions.
The county values property owned by the Judd and Chinati foundations at nearly $8 million.
"We have to pay for them to be here," Mike Livingston said.
"I don't want to use the word anomaly, but we are," Aguero said.
Yet, being an anomaly does have benefits, he said.
Zoom in: Marfa ISD gets 1,400 annual hours of free labor from local art foundations, he said. "The Marfa Studio of Arts is my entire elementary art program," he said of a local nonprofit that provides free arts education to the district.
The Chinati Foundation exhibits Marfa students' work. And admission to many installations is free to locals.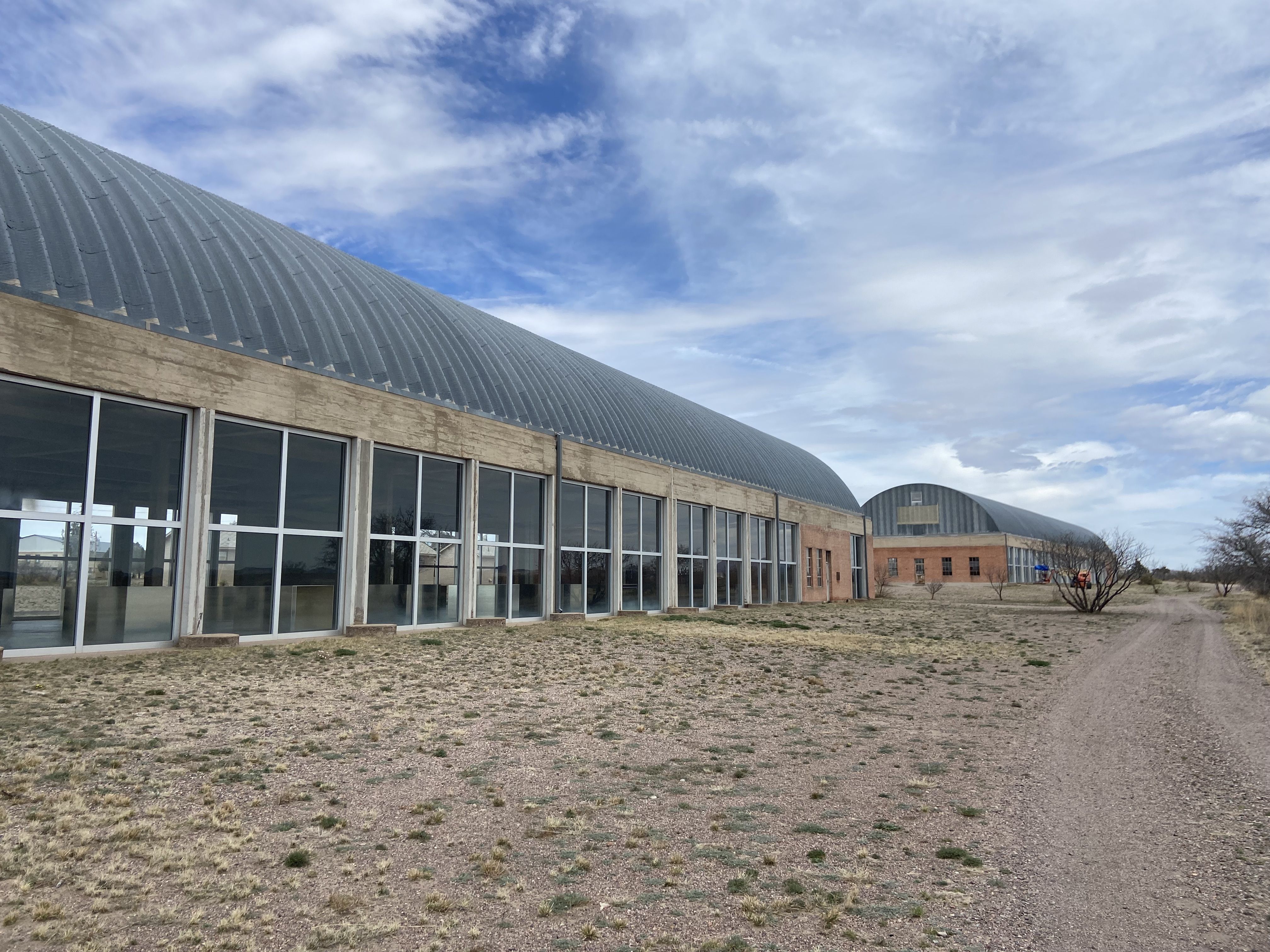 "Two-edged sword"
Livingston told Axios the art world's adoption of his hometown has been a "two-edged sword."
Foundations and developers have restored historic buildings, he pointed out.
The big picture: In choosing Marfa, many argue, Judd saved it from falling off the map. Tourism has supplanted ranching as the dominant industry. Other West Texas ranching towns have steadily shrunk since the 1950s.
"When I graduated from high school in '81, you pretty much had to leave Marfa if you were going to have any kind of a career," Stafford, the retired teacher, told Axios.
"It was a dying community. Forever, Marfa's economy was based on how well the ranchers did."
Donald Judd, and the newcomers that followed, also opened the world up to Marfans, she said. "Marfa was pretty closed off," she said.
"For its first 100 years, Marfa really did not change much at all. And then boom. It's a completely different community now. And in a way, it's not all bad."
She recalled a celebration at the county courthouse after the Supreme Court legalized gay marriage in 2015. "I remember thinking, I cannot believe this is the Marfa I grew up in. And I was so proud of Marfa, that we had come that far."
The bottom line: Rainer Judd said people thank her often for her father's impact on their lives. And she noted Marfa's problems are part of a global theme: "How do special places face their challenges and stay special?"
"If your place has resources of any kind, you're trying to be eaten for breakfast, or some meal, by somebody," she said.
"The prospectors just keep coming. If it's good, they keep coming."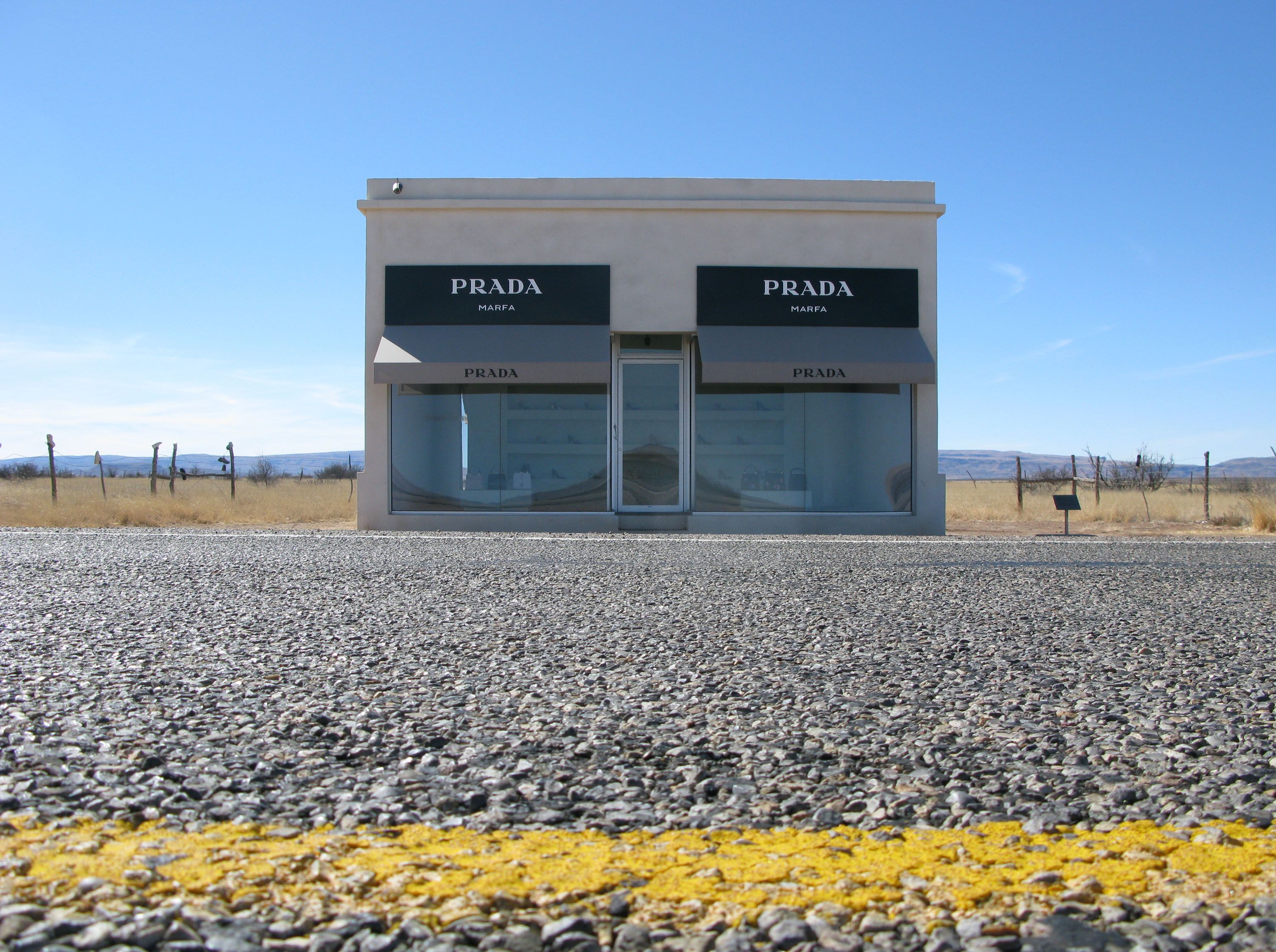 Editor's note: This story has been corrected to reflect that Cynthia Ramirez has been chief appraiser for 10 years, though she has worked in the appraisal office for three decades.
Go deeper