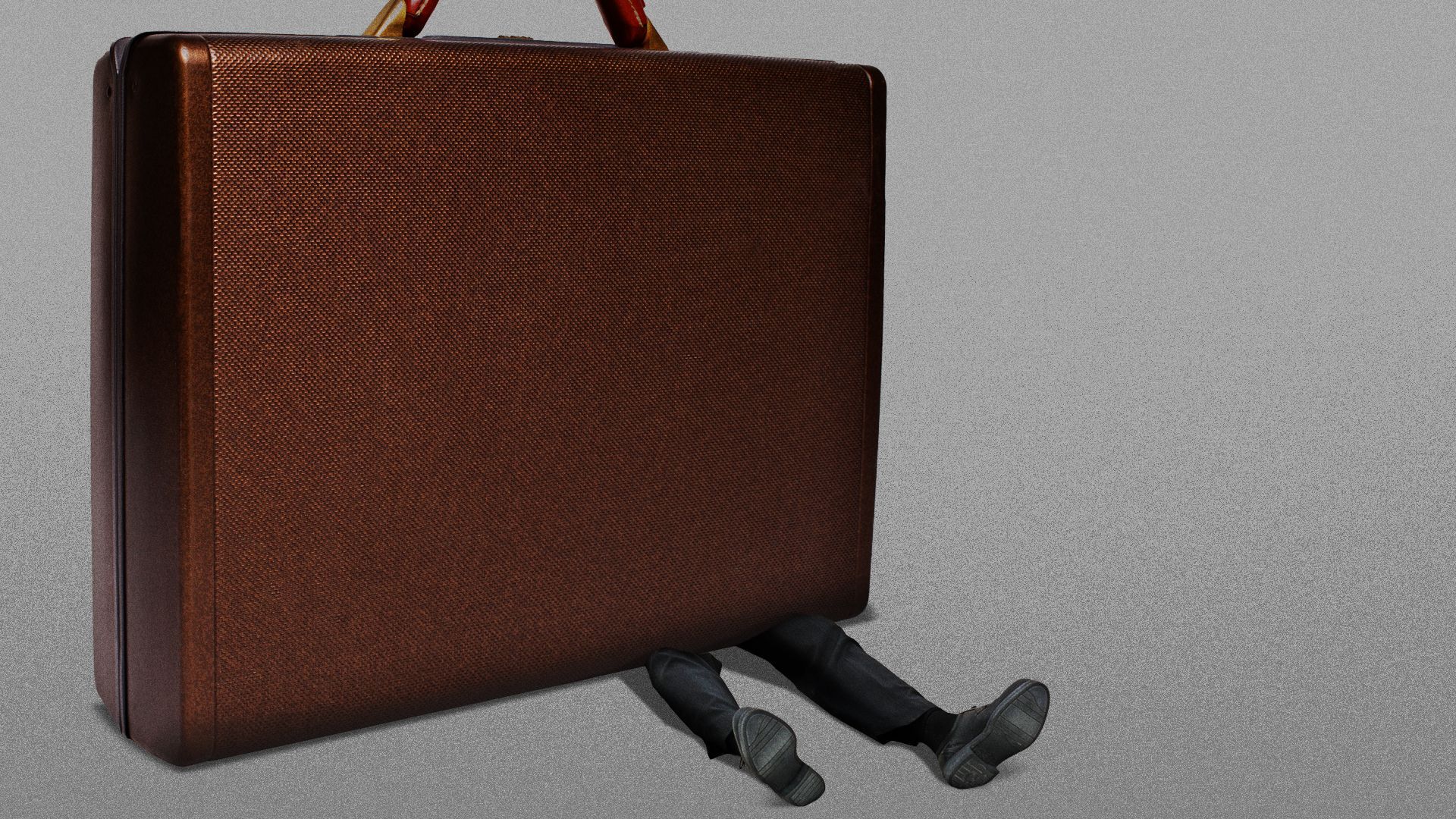 Several business leaders went viral this week after their attempts at encouragement were received by employees as vitriolic and tone deaf.
Why it matters: Challenging economic times have presented an opportunity for CEOs to unite and motivate their employee base, but many are cracking under the pressure.
Details: During a virtual employee town hall, CEO Andi Owen dodged questions about the status of bonuses and told staff to "leave pity city" and get back to work.
The clip went viral, prompting Owen to issue an apology to employees. "I feel terrible that my rallying cry seemed insensitive," she reportedly said.
ClearLink CEO James Clarke faced similar backlash after his comments at a virtual employee town hall leaked. He was caught applauding employees for making extreme personal sacrifices — like selling a family dog — in order to return to the office full time.
Clarke also questioned working parents' productivity and accused employees of quiet quitting or taking on multiple side gigs.
And Boston-based chef and restaurateur Barbara Lynch is under fire for her alleged workplace conduct and treatment of employees.
The big picture: In recent years, business leaders have touted employees as their greatest asset and most critical audience — but their communications say otherwise.
In response, employees are disengaging or quitting en-masse, which can directly impact a company's bottom line.
"One reason for the growing dissatisfaction might be that company priorities are disproportionately focused on the customer, while shortchanging the employees," writes Columbia Business School professor Stephan Meier.
"Every company leader at every level, whether they manage two people or a team of 5,000, should consider how they think about customers and start applying that approach to how they treat employees."
By the numbers: Columbia Business School researchers analyzed earnings call transcripts and found "a clear and overwhelming bias for customers compared to employees."
According to the study, executives talk about customers 10 times more often than employees.
When they do discuss employees, they are almost 50% more likely to use prevention-focus words — like "anxious," "defend," "pain," and "threat" — compared to when they discuss customers.
What they're saying: "In today's digital age, internal and external communications are one and the same," Michael Grimm, vice president at Reputation Partners, tells Axios.
"Language and behavior that reflect a broken culture have significant reputational ramifications which can deter consumers or clients and dissuade future employees from considering joining the team."
Go deeper