Over-50 gamers feel overlooked, study finds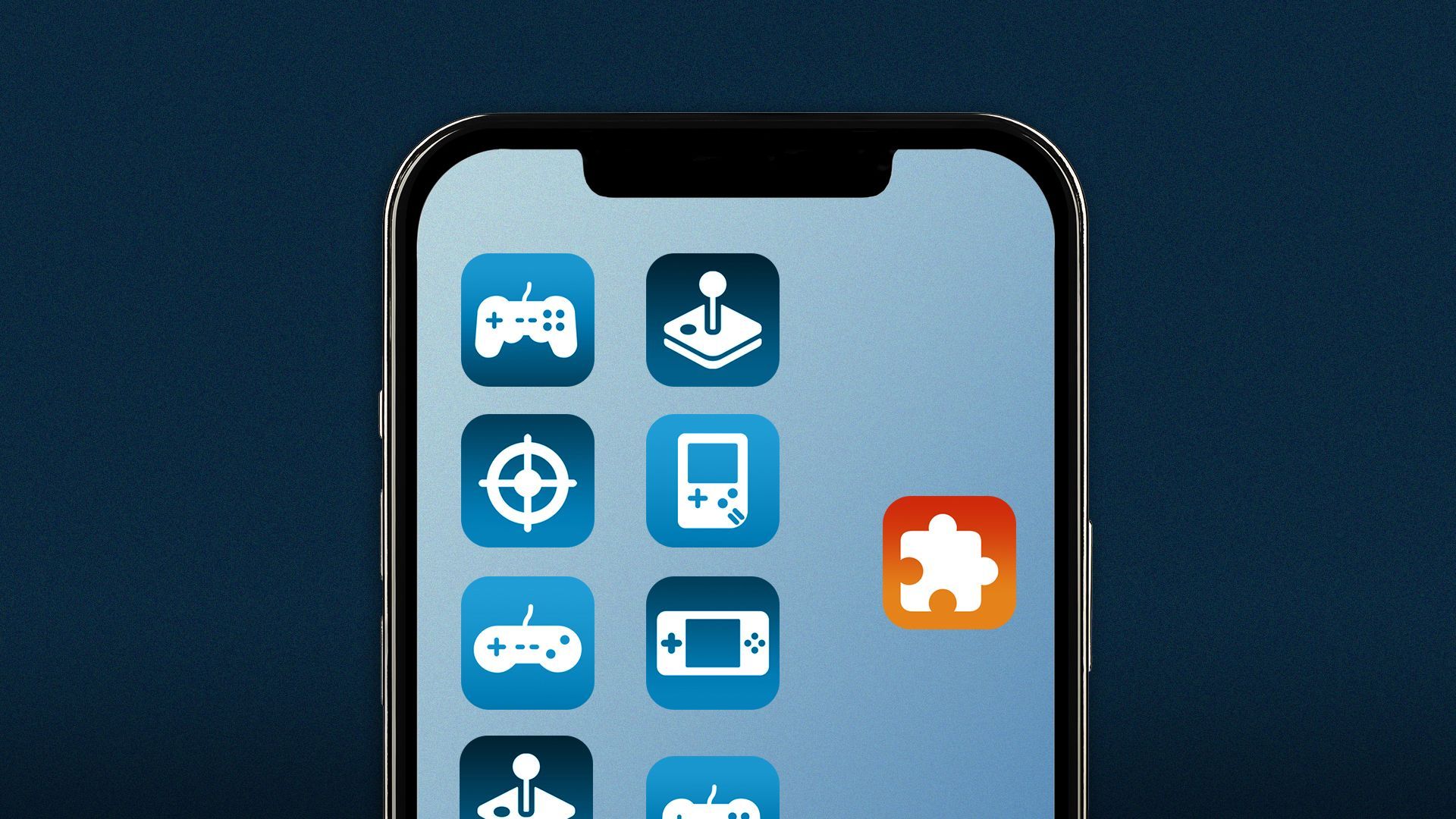 More Americans aged 50 and up play video games than ever before. But they feel overlooked by the gaming industry, according to a new study by AARP.
Why it matters: Video games are not just a pastime for the young, contrary to the popular image of who does or doesn't play.
Numbers: AARP counts 52.4 million Americans who are 50 or older and play games at least once a month — some 45% of all Americans that age.
That's a slight bump up from 50.6 million in 2019. (It's also way up from 40.2 million in 2016.)
Gamers aged 50+ are also playing more. They averaged 12 hours of gaming a month in 2022, compared to 8 ½ hours per month in 2019. Nearly half of the older Americans who play games are doing so daily.
These gamers mostly play on their phones and prefer puzzle, card, and word games. 73% of 50-plus gamers play puzzle and logic games; just 12% say they prefer shooters, so there still aren't that many grannies and grandpas playing Call of Duty.
Yes, but: Many older gamers feel neglected by the games industry.
"Our research shows, however, that almost 70% do not feel like the games are made with them in mind," AARP's director of community and gaming, Maura White, tells Axios.
More than half say they don't see themselves reflected in the games they play nor the marketing around them and feel many games are too complicated. The numbers get worse for players over 60, still worse for those over 70.
"They would like the video gaming industry to create games and features designed to onboard easily, play consistently, and stay challenged," White says.
Between the lines: The AARP study, like many about gaming demographics, alerts the industry of potentially profitable opportunities.
American gamers who are 50 or older spent an average of $49 on games in the first six months of 2022, which amounts to $2.6 billion across the full 52.4 million older players.
But spending on games is actually down since 2019, when AARP's research showed older gamers were spending $64 in the comparable time period.
Coupled with lengthening playing time averages, the survey suggests older gamers are playing more, but paying less.
The bottom line: Video games, like smartphones, are now a significant part of the lives of millions of older people who just want to be sure that the people making them consider that.
Go deeper