EV prices, they are a-changin' with price cuts the new normal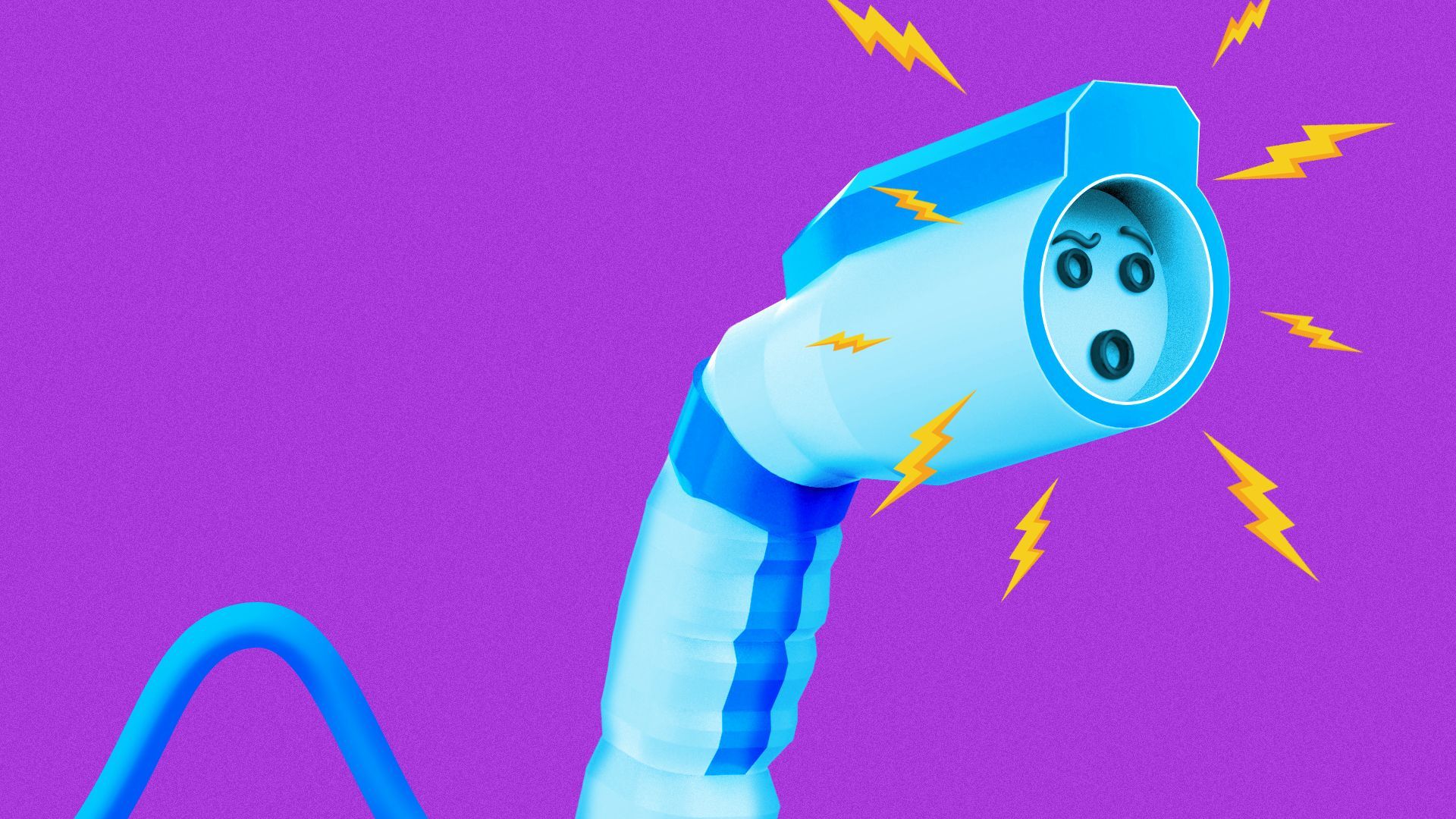 Today's EV price might not be tomorrow's EV price — and that's not something car buyers have experienced very often.
The big picture: Price volatility is the new normal — at least when it comes to electric vehicles — as automakers face intensifying competition while responding to commodity costs and other economic factors.
"You have more extreme forces at play than you usually have — whether it's inflation, interest rates, government incentives and the price of materials that go into the production of a car, like lithium and nickel and palladium," iSeeCars.com analyst Karl Brauer tells Axios.
Why it matters: Dramatic price fluctuation increases the importance of purchase timing as some customers will pay more than others for the same vehicle.
How it (usually) works: Traditionally, automakers suggest a retail price for dealers, who then have the option of applying incentives to juice sales or, as has happened more recently, selling vehicles for above the MSRP.
Although prices certainly vary somewhat depending on the time of year, it's not normal for prices to change by thousands of dollars from one day to the next.
But EVs are charting a new path:
Tesla has cut prices several times this year — with prices now down about 10% to 15% depending on the vehicle, Bank of America analyst John Murphy estimated.
Ford cut the price of the Mustang Mach-E earlier this year in response to Tesla price cuts, while it's raised the starting price of its F-150 Lightning more than $15,000 above its initial level.
At the same time, the types of vehicles that qualify for full or partial federal EV tax credits has changed again after the federal government recently delivered its verdict on qualifying standards.
Between the lines: Recent drops in the price of lithium have made EV manufacturing cheaper, while overall inflation continues to ease up.
What they're saying: "It just feels like there are more external circumstances that can impact a car's cost to produce than there probably have ever been before," Brauer says.
The impact: For automakers, sudden price changes can jolt sales, boost profits, both or neither. It depends on how customers react.
Analysts have credited Tesla's price cuts with boosting demand, but at the expense of the company's gross profit margin — which hit its lowest level in the most recent quarter since the last quarter of 2020.
"With no rose colored glasses: margins are now a delicate issue that are keeping Tesla investors up at night," Wedbush Securities analyst Dan Ives wrote Thursday.
The big question: Can consumers time their purchases to capitalize on price cuts and avoid price hikes?
Brauer said there's been no identifiable timing pattern in recent EV price cuts.
"It's not easy to predict," he says. "The only pattern I've noticed is in general, overall most cars, new and used, are slowly dropping in price. The level of demand and the level of leverage that dealers used to have is slowly dissipating, and buyers are slowly getting some leverage back."
Go deeper