Why the House GOP debt ceiling bill matters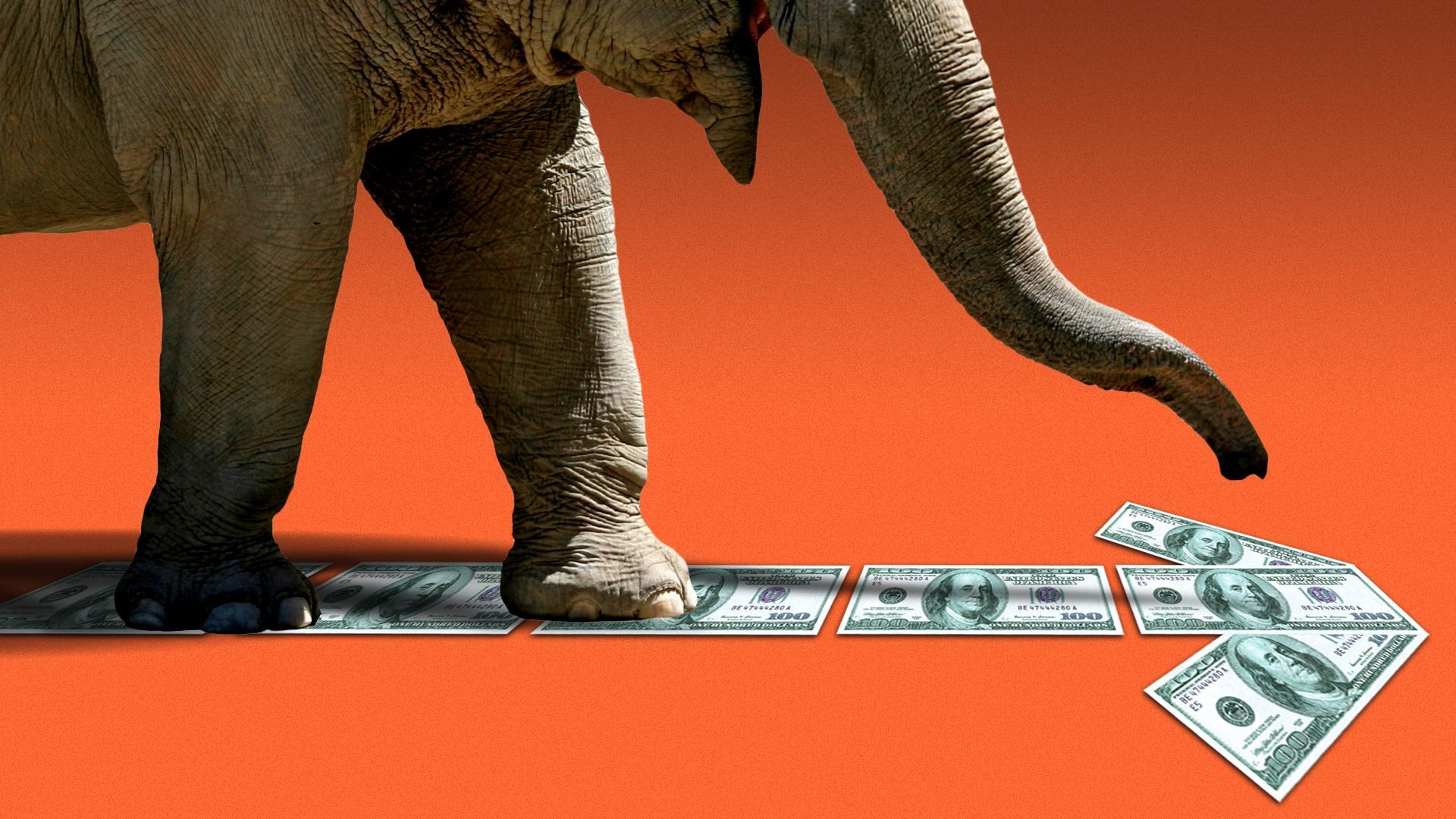 Huge demands attached to the House GOP's debt ceiling bill are unlikely to succeed, but squint just right and some pieces could form the basis for negotiations.
Driving the news: The Republican leadership's bill to raise the debt limit incorporates their big energy legislation, including provisions to speed energy project permits.
The proposal would also scuttle major low-carbon energy subsidies that are the centerpiece of the new climate law — a likely nonstarter for Democrats and the White House.
Why it matters: The 320-page bill is a statement of the GOP's political priorities — and an opening offer in a fight with the White House, demanding a "clean" raise of the debt ceiling.
Our thought bubble: Via Axios Pro: Energy Policy's Jael Holzman and Nick Sobczyk...
House Speaker Kevin McCarthy's (R-Calif.) gamble could either kickstart bipartisan talks to quicken government permits or hit a brick wall of Democrats uninterested in a debt fix that changes environmental laws.
Not to mention, he'll have a hard time finding support to shrink IRA programs that are bringing jobs to red districts, too.
Catch up fast: The GOP plan would mandate more oil and gas leasing, speed LNG projects, and require congressional approval of major regulations, including climate rules.
The energy measures likely lack enough support to move through the divided Congress, let alone the White House.
There's lots of bipartisan interest in more efficient permitting — but also massive political divides over what "reform" should mean.
Yes, but: If the bill can even pass the House, we're curious to see whether any energy provisions become serious fodder for negotiations — specifically pieces aimed at China.
One would bar entities linked to the Chinese government from acquiring interests in federal lands leased for oil and gas production, or renewables development.
Another bars the sale or export of oil from U.S. strategic stockpiles to China.
The bottom line: Energy is in play in the high-stakes debt ceiling fight — at least for the moment.
Go deeper