What's Next Summit Go Deeper Session: The Future of Work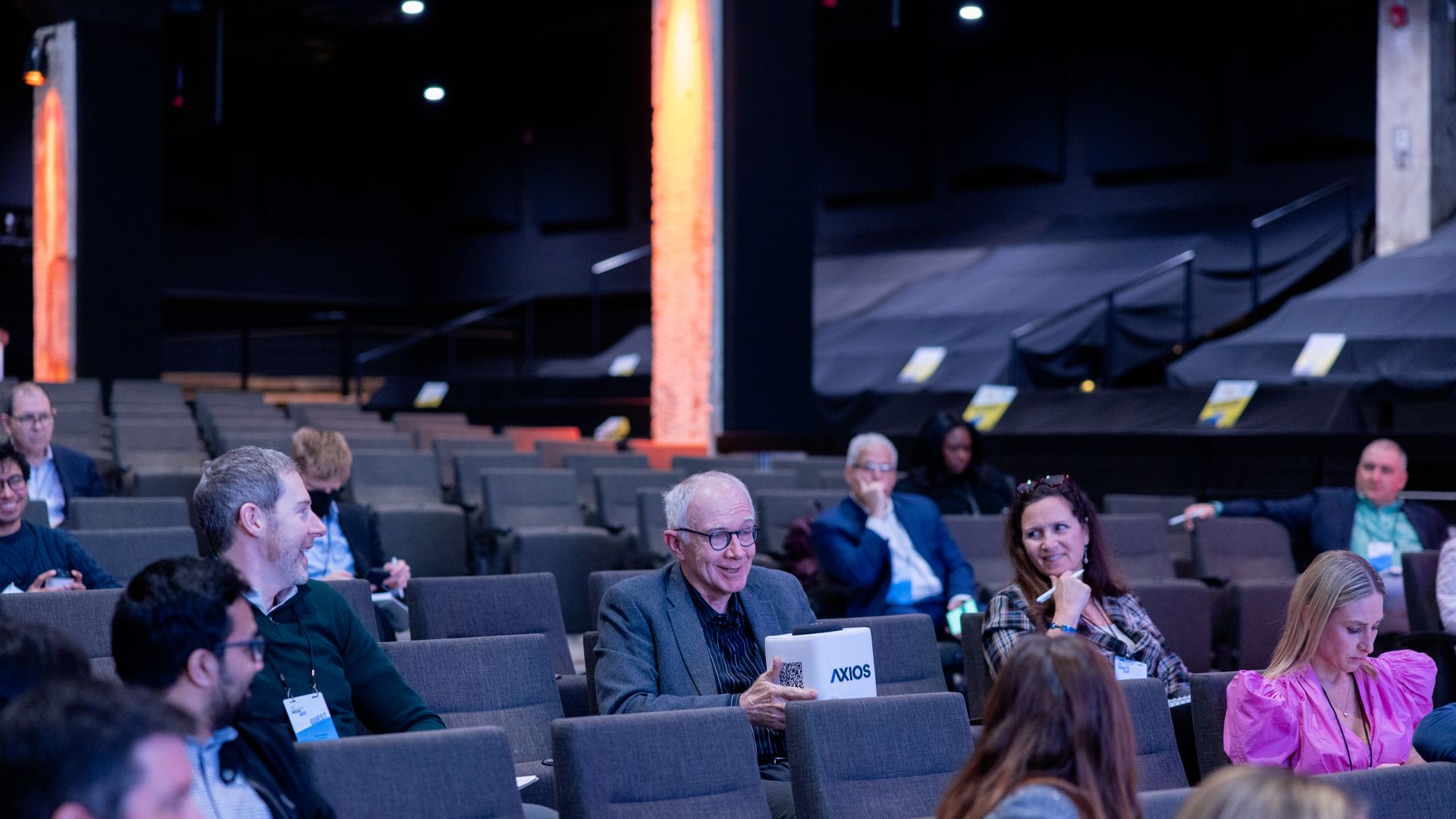 On Wednesday, March 29, Axios hosted its second annual What's Next Summit in Washington, D.C., featuring breakout discussions to "go deeper" on specific topics.
In this session on the future of work, guests shared their perspectives on shifting norms in today's dynamic workplace and how they think the increasing use of AI could impact the future of work. Axios editor in chief Sara Kehaulani Goo and communications strategist and writer Eleanor Hawkins led the conversation.
1 big thing: Artificial intelligence is being integrated into jobs across all kinds of industries but will have varying impacts depending on the nature of specific jobs and existing work processes in different sectors. Attendees shared how AI is showing up in their respective fields, from targeted advertising to health care.
Peter Albrecht, Senior Advisor, NP Agency: "Recently we've started doing things like 'give me the top 50 congressional reporters, give me their Twitter handles, give me the top 10 hashtags for sustainability', things like that that would take an intern or a lower-level staffer a day to put together, but have it in 30 seconds and you don't even need to send an email to test things like this. So that's just a very low level of work that we could easily have someone do, but the fact that it can be automated and done in 5 or 10 seconds, just as that grows and as that becomes more mature it's going to easily replace a lot of the work that's done today by people."
Sarah Giolando, Senior Vice President & Chief Strategy Officer, St. Elizabeth Healthcare: "So you mentioned being able to do more strategic work. Physicians, just imagining the amount of data they need to interpret to get to a diagnosis, AI is being used to narrow the probable diagnoses based on data in the chart and comparing that to millions and millions and millions of other medical records so that they can kind of just narrow the field and help reduce the cognitive burden."
Go deeper