Young tipped to be latest Heisman QB to go No. 1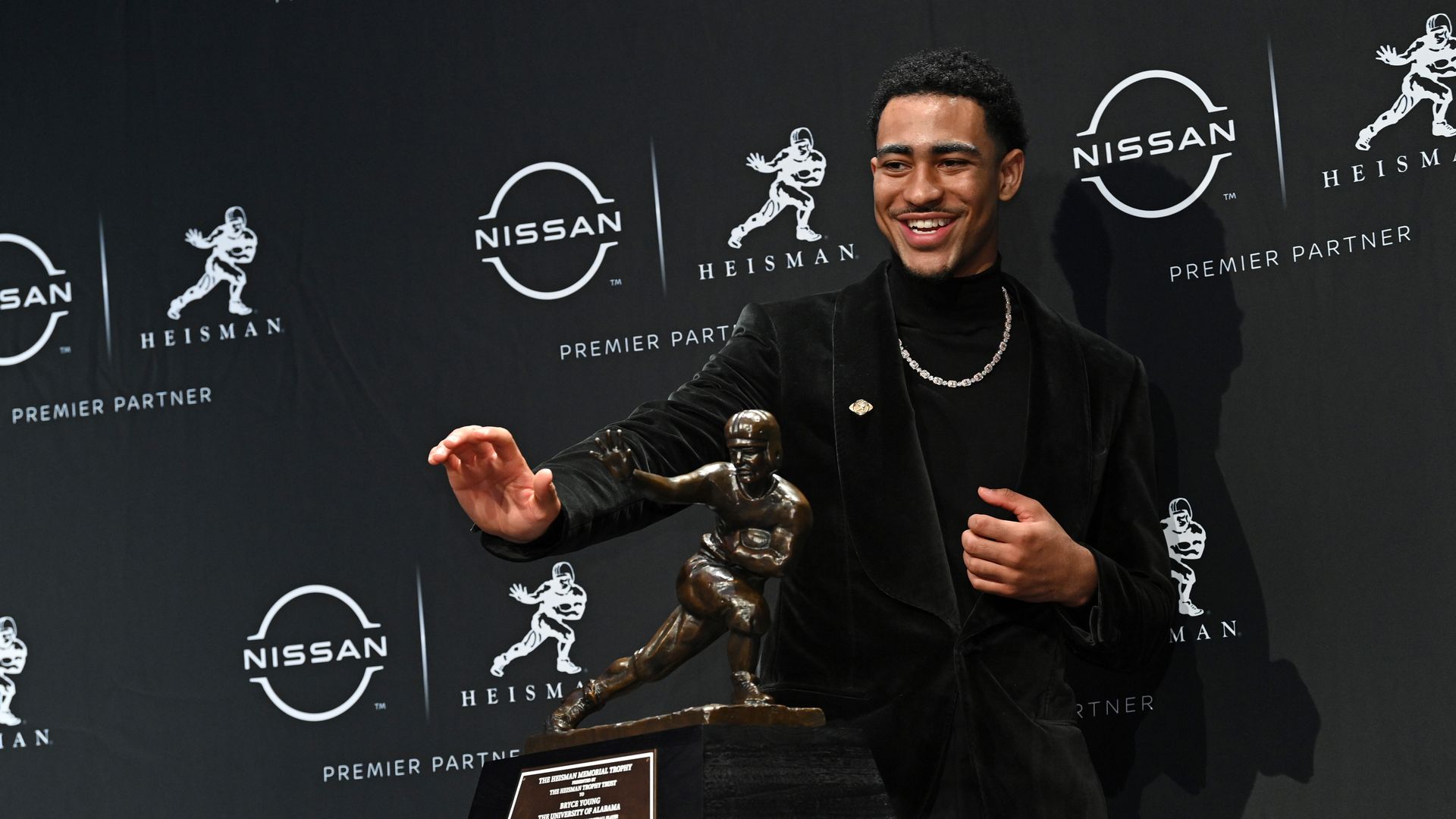 The National Football League draft begins in eight days, and Alabama's Bryce Young is now the runaway favorite (-1000) to be taken No. 1 overall by the Carolina Panthers.
Why it matters: If Young goes No. 1 as expected, he'll be the seventh Heisman-winning quarterback to do so in the past 14 drafts after just three such QBs did so in the previous 39.
2010: Sam Bradford (2008 Heisman)
2011: Cam Newton (2010)
2015: Jameis Winston (2013)
2018: Baker Mayfield (2017)
2019: Kyler Murray (2018)
2020: Joe Burrow (2019)
2023: Young (2021)
In related news … Ohio State QB C.J. Stroud — who not so long ago was favored to go No. 1 — has now slipped behind Alabama LB Will Anderson Jr. and Kentucky QB Will Levis, who both have better odds to go No. 2.
Go deeper