Sprawling heat wave envelops large swath of Asia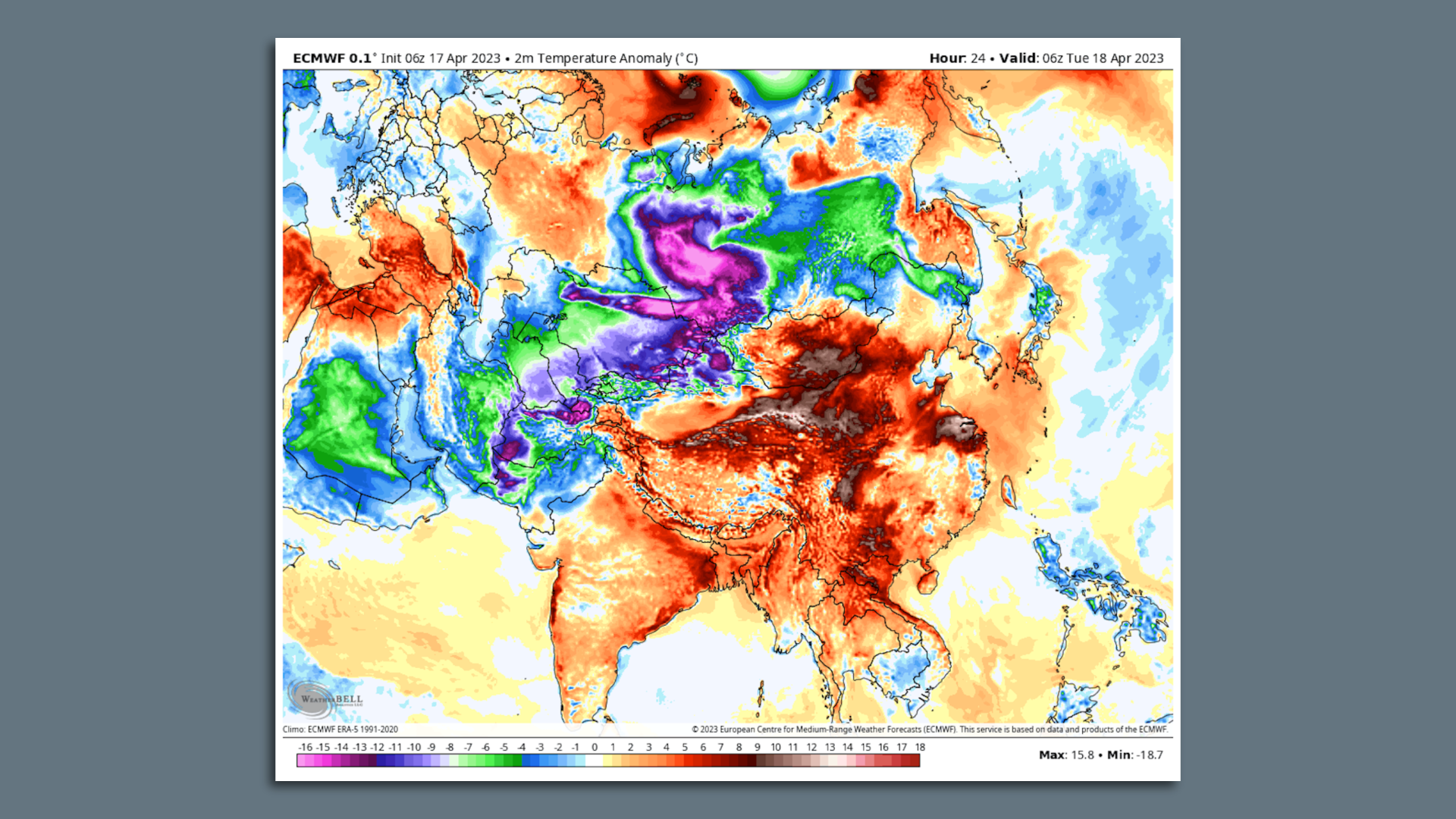 An intense and large-scale heat wave has enveloped large parts of Asia during the past two weeks, breaking longstanding records.
The big picture: From India to southern China to Thailand, stifling heat has set in unusually early this year.
By the numbers: The heat in India has brought temperatures exceeding 40°C (104°F) to numerous locations.
Threat level: Herrera called this event the "worst heat wave in Asian history" given its footprint, severity and timing, encompassing at least a dozen countries.
These events have significant ripple effects. For example, heat waves can curtail daily activities and reduce economic output, from limiting outdoor construction work to closing schools that lack air conditioning.
In India, the heat has been deadly. At least 13 people died of heat stroke on Sunday while attending a government-sponsored event honoring a revered social worker from Maharashtra. The ceremony was held outdoors, with tens of thousands of people packed close together.
Typically, the hottest part of the year in much of India and Pakistan is later in April and during May, preceding the South Asian monsoon's arrival.
Between the lines: Though India and Pakistan saw a more severe April heat wave last year, the current system is affecting a much wider area.
India was also hit by unusual heat during March of this year, too, making 2023 stand out even more.
China also saw an unparalleled heat wave last year, but it occurred later in the summer.
The bottom line: The most recent report from the U.N. Intergovernmental Panel on Climate Change made clear that "every increment" of additional warming will worsen climate change effects, including heat waves.
Go deeper