The weapons Ukraine wants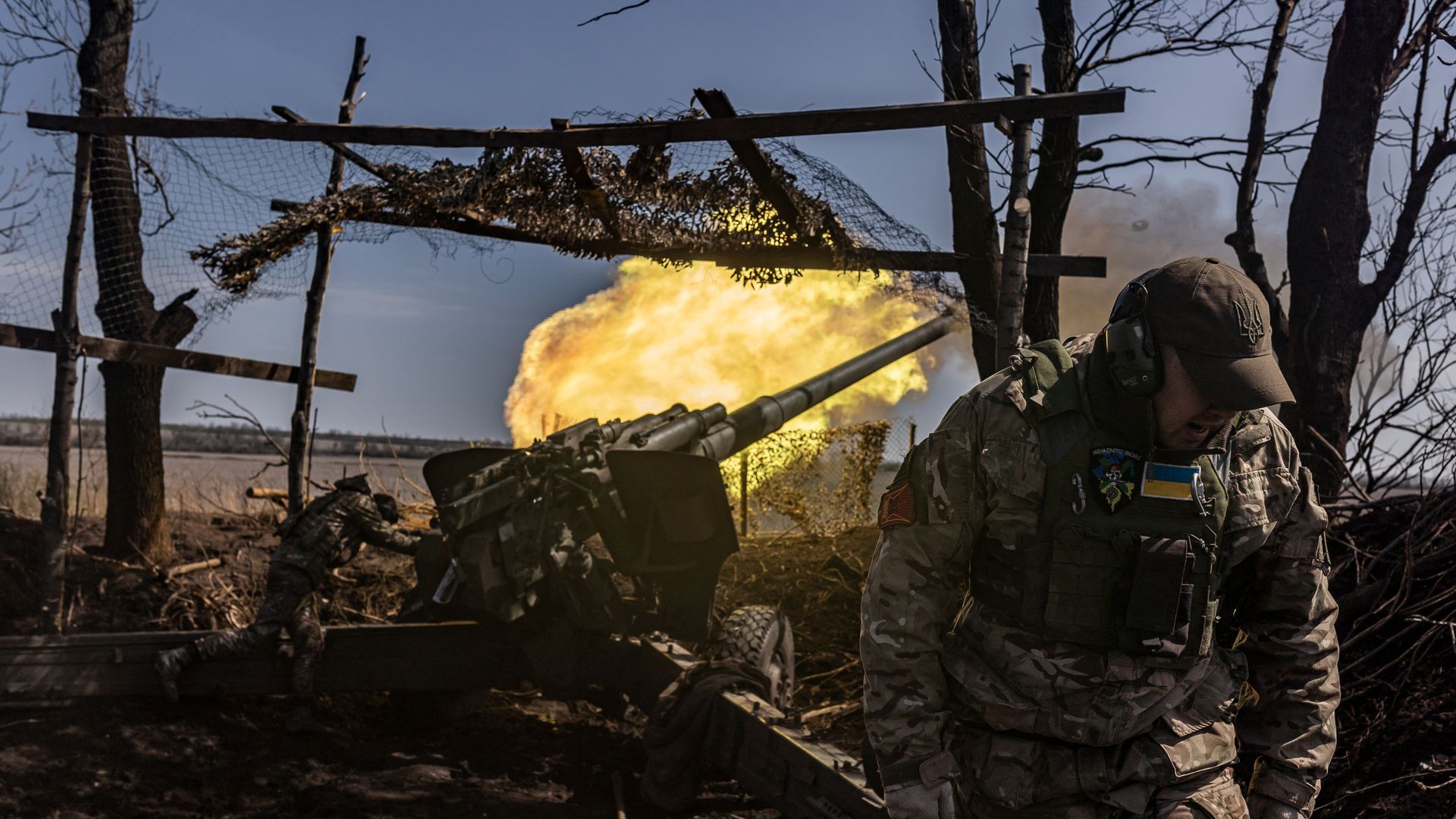 Seven Ukrainian MPs who serve on a commission that coordinates arms requests and deliveries with partner countries briefed reporters on Monday that the window for a Ukrainian counter-offensive is now opening, but Kyiv is still desperately short on much-needed supplies.
Their four main requests:
1. Ammunition, in particular 155mm artillery shells.
Oleksandra Ustinova, who led the delegation, said Ukraine is firing 6,000-8,000 shells per day, but receiving just 20,000 every two months.
Efforts to increase production are showing some progress, but if they don't speed up "it's going to be a huge problem."
2. Armored vehicles, including tanks.
Ukraine has been receiving tanks, but not nearly enough for the new brigades it plans to field in the counter-offensive, one MP said. Ukraine is training new units specifically for the offensive.
3. Long-range missiles.
4. Jets, in particular the U.S-made F-16.
Between the lines: The U.S. has promised tanks, though not until the fall. Washington isn't providing jets or long-range missiles in part out of concern they could be used to strike Russian territory and thus spark further escalation.
National Security Council spokesperson John Kirby reiterated on Monday that F-16s are "not on the table right now," but said the U.S. was providing the systems Ukraine was "most going to need in the weeks and months ahead."
The Ukrainian MPs sharply disagreed with the idea that F-16s aren't needed, particularly because of their value for air defense.
Worth noting: One MP confirmed that Ukraine is running low on S-300 missiles, as emerged in the Pentagon leaks, but said the Soviet-era system was no longer "the main air defense system for us."
Still, Ukrainian forces are trying to limit their use of air defense interceptors, knowing the Russians were using drones as "fake targets" to exhaust their supply.
Go deeper