M&A lag hits U.S. shareholder activism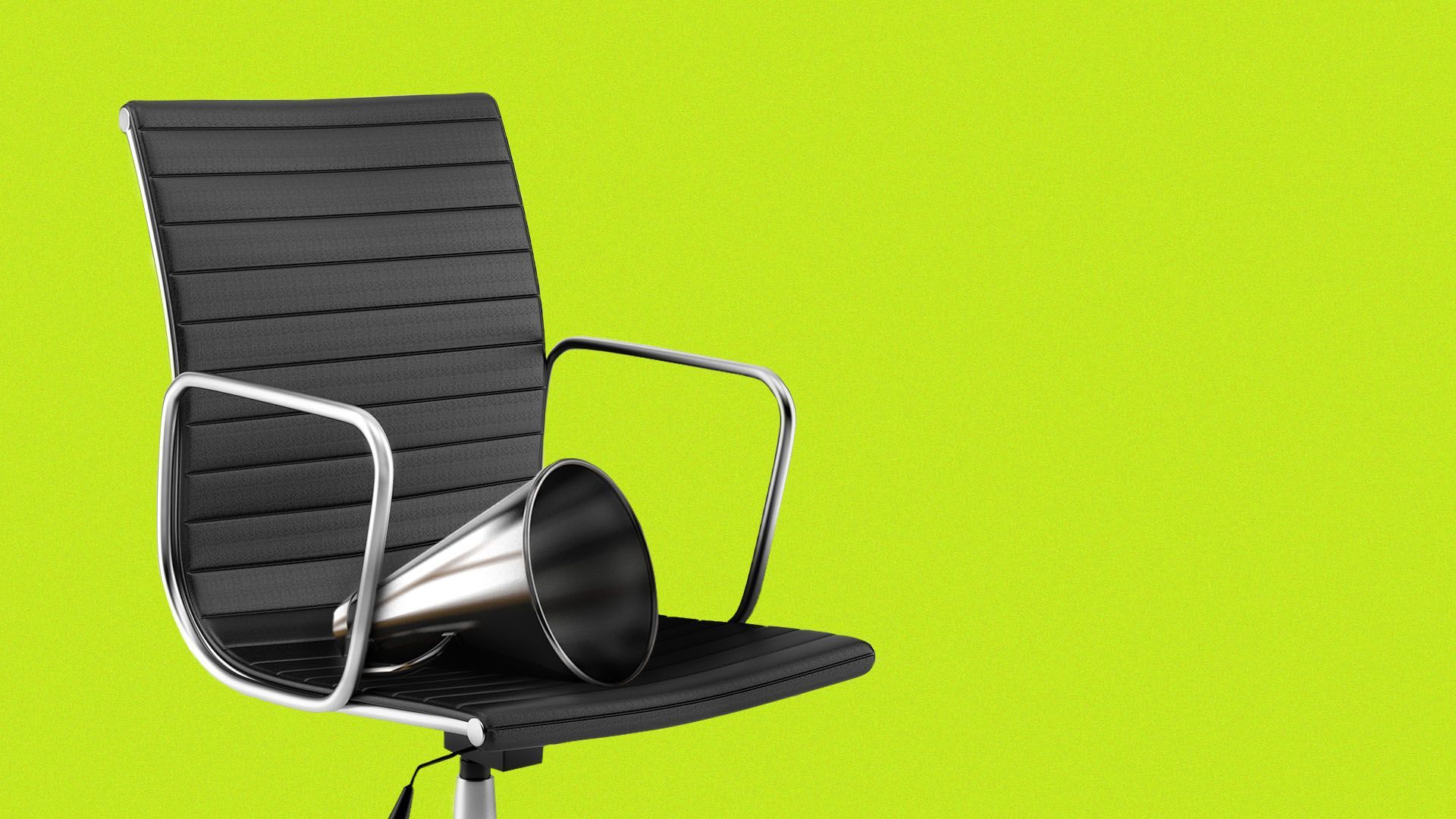 Shareholder activists in the U.S. started the first quarter with a roar and ended with a whimper, as campaigns outside the U.S. hit a new record.
Why it matters: The decline in U.S. activist campaigns is a sign of the broader financial market concerns weighing on dealmaking and the economy.
Yes, but: Global activism saw the most campaigns on record (up 14% to 83), driven by U.S. activists turning to Europe for targets, and a South Korean investor who launched 8 campaigns in the country in Q1 alone.
Driving the news: Q1 activity in the U.S. dropped 30% to 31 campaigns from the year ago period, Barclays data show, the slowest quarter for activists since the pandemic hit in 2020.
Last year at this time, 85 board seats were in play at companies trying to fend off activist investor advances. Right now, only 31 seats are in play, and major campaigns waged against Disney and Saleforce early in the year quickly settled.
One issue hitting activists at the moment is the moribund M&A market. Year after year, around half of activist campaigns aim at pushing a company into a sale or a divestiture. That's hard to do when deal activity is dropping.
"If the M&A tool isn't available to activists, then that is the headwind," said Jim Rossman, Barclays' global head of shareholder advisory.
Zoom In: U.S. M&A activity plunged last quarter, with deal value down 50% to around $250 billion.
The low appetite for deals, tight lending markets, and looming inflation worries prompted the normally pugnacious activist hedge funds to step out of the U.S. ring, for now.
"Even though activists could be emboldened with valuations coming down, the counter pressure of the market uncertaintines and the depression in capital and M&A markets is a bigger counterweight than previously thought," Rossman says.
What we're watching: Whether the activists move overseas is temporary or whether it sticks.
European campaigns jumped 60% to 24 in Q1, while Asia jumped 75% to 21.
Go deeper