SpaceX's major Starship test delayed after technical issue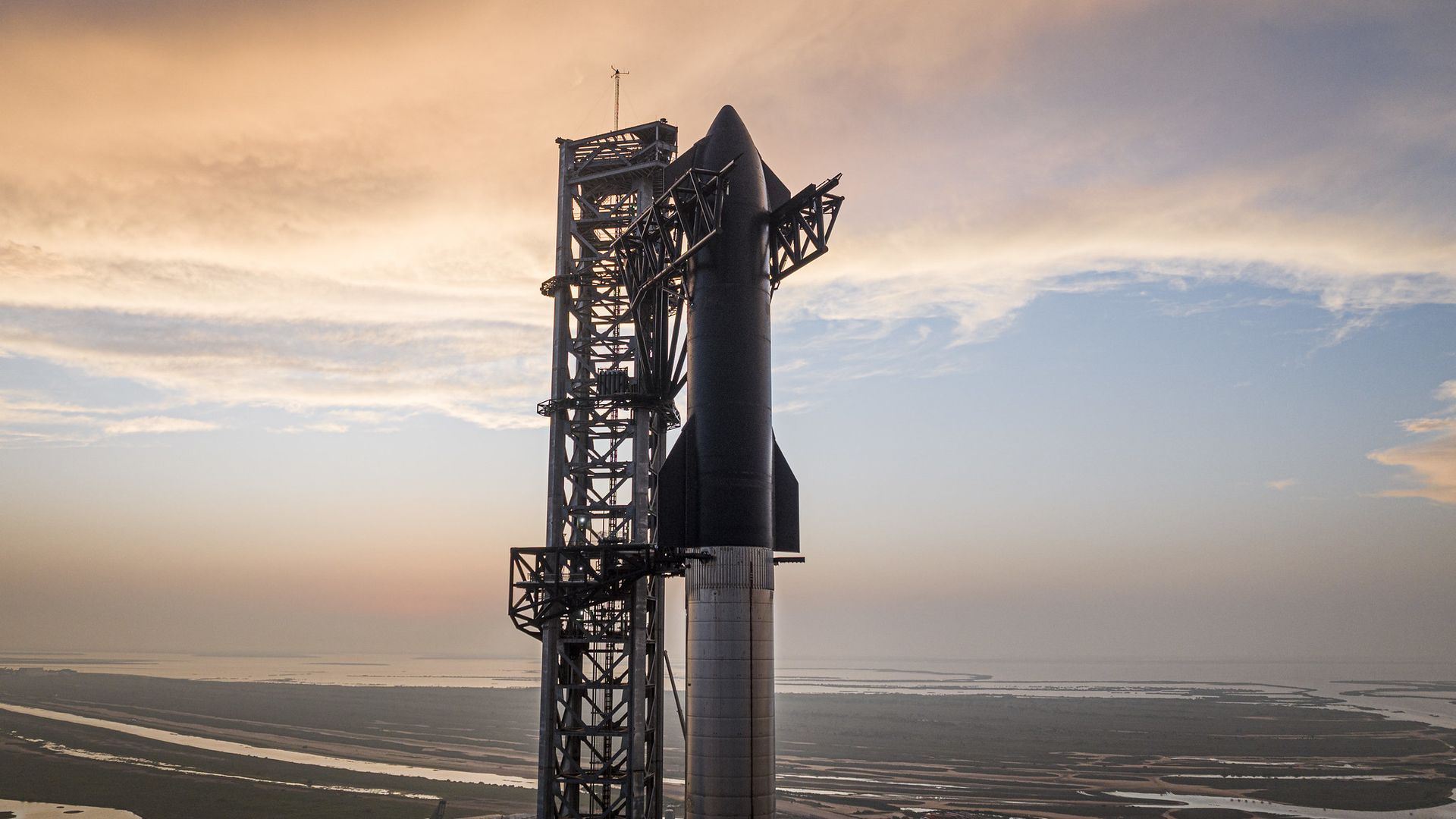 SpaceX was expected to launch an around-the-world test of its Starship space system for the first time on Monday, but a technical issue has delayed the attempt.
Why it matters: Starship is designed to one day bring people and payloads to orbit and deep space. This test will be a major step along that journey.
The latest: A pressurization issue in the vehicle's Super Heavy booster that popped up during the countdown forced SpaceX to cancel the launch for the day.
If the issue can be resolved in time, the company could attempt to launch again in 48 hours.
How the launch will work:
The uncrewed Starship vehicle will be stacked atop its Super Heavy booster. If all goes according to plan on test day, the Super Heavy will ignite, rocketing Starship to a peak altitude of about 146 miles above the planet.
Starship and Super Heavy will separate, allowing Starship's onboard engines to fire as the Super Heavy flips and comes back in for a water landing in the Gulf of Mexico, 20 miles from Boca Chica.
Starship will then coast through space before coming down for an unpowered landing in the Pacific Ocean about 140 miles off the coast of Oahu in Hawaii.
SpaceX has already flown multiple suborbital tests of Starship's upper stage, but this will be the first flight for an integrated Starship and Super Heavy.
Reality check: This is a test flight, so anything can go wrong.
"With a test such as this, success is measured by how much we can learn, which will inform and improve the probability of success in the future as SpaceX rapidly advances development of Starship," SpaceX wrote in a description.
The big picture: SpaceX plans to make Starship fully reusable and with a huge carrying capacity to orbit, potentially driving the cost of launching payloads to orbit down by more than a factor of 10.
NASA is already planning on relying on a modified form of Starship that will be used as a lander to bring astronauts to the surface of the Moon.
Go deeper: Space travel is a long way from its destination
Editor's note: This story has been updated to reflect that the launch has been delayed by at least 48 hours.
Go deeper