SEC considers reopening "exchange" definition proposal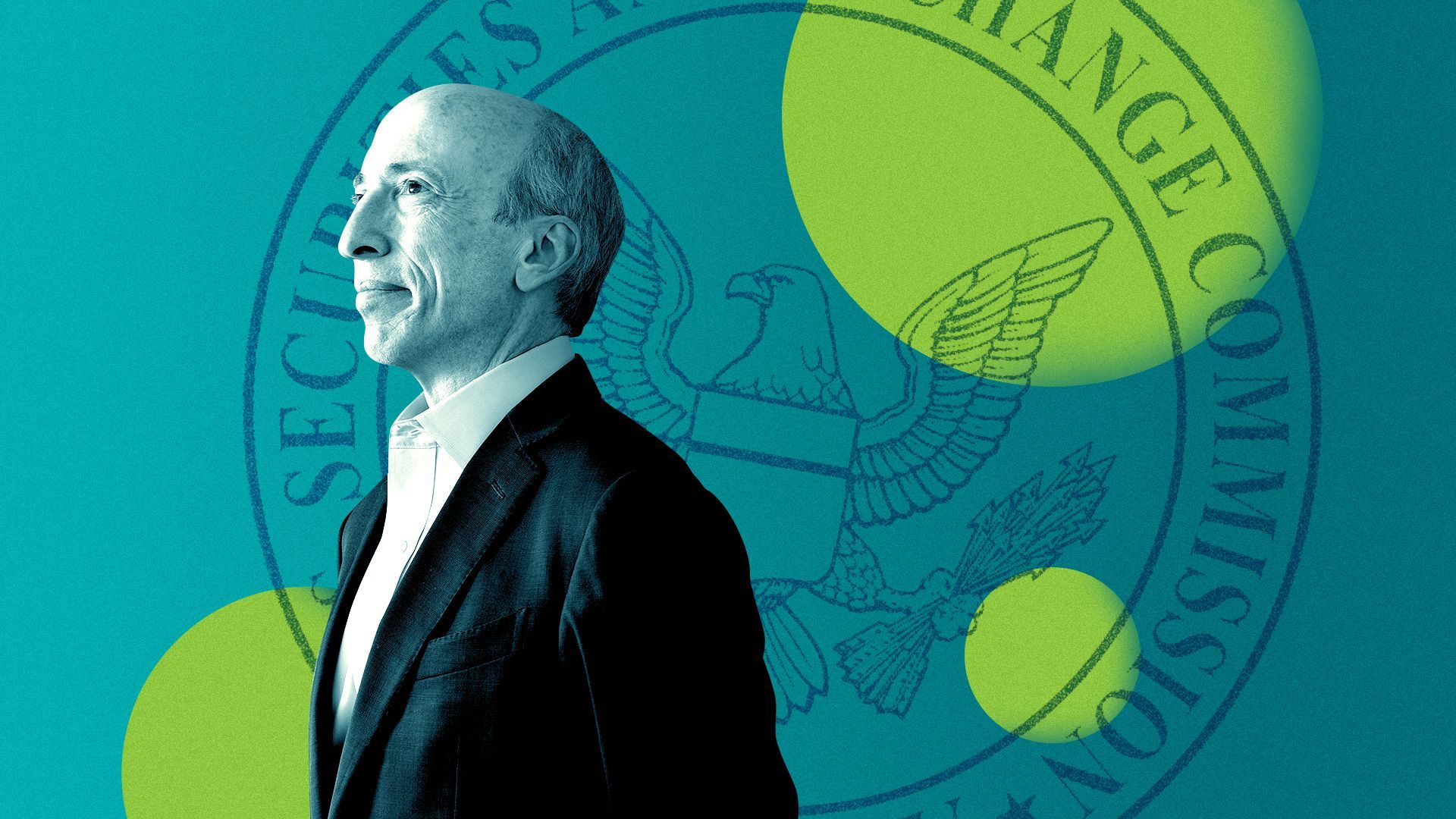 The SEC is considering reopening the comment period for its proposal last year to re-define the definition of "exchange."
Why it matters: The small proposed change would have sweeping implications for traditional financial firms and crypto — and specifically decentralized finance (DeFi).
Details: The SEC's proposed change to Rule 3b-16 of the Securities Exchange Act would apply the definition of exchange more broadly — with the Commission arguing that the rule as originally envisioned would've otherwise covered systems like DeFi.
It would touch so-called alternative trading systems, request-for-quote platforms and indication-of-interest platforms, as well as other sorts of messaging ones.
What they're saying: "Make no mistake: many crypto-trading platforms already come under the current definition of an exchange and thus have an existing duty to comply with the securities laws," Chairman Gary Gensler said in a statement.
"These platforms match orders of multiple buyers and sellers of crypto securities using established, non-discretionary methods. That's the definition of an exchange — and today, most crypto trading platforms meet it."
Between the lines: It's the activity that matters, not the technology.
The big picture: This could be a lasting legacy of Chair Gensler's tenure at the helm of the SEC.
Flashback: When the rule was proposed in Jan. 2022, it caused something of a ruckus and many, many comment letters have rolled in.
Of note: SEC Commissioner Hester Peirce, a known a crypto proponent, dissented in the open commission meeting Friday, saying the Commission's "cavalier approach" shows that it is "uninterested in facilitating innovation and competition" and "instead seeks to protect incumbents."
Among the few high-level issues with the proposed change, she argued, is that the Commission does not seek to define "communication protocol systems."
What others are saying: FINRA and some individuals, strongly support it, while stock exchanges Nasdaq, and NYSE parent Intercontinental Exchange agree with the effort and parts of the proposed change, but had questions about finer points.
The other side: Crypto firms like Coinbase and some industry groups, were less supportive — some taking issue with the whole premise.
David Burton, senior fellow in economic policy at the Heritage Foundation remarked in a comment letter sent in April, "The proposing release is 591 pages long and seeks comments on over 250 issues."
Details: The reopening would include a supplemental release, providing additional information on how the change affects those to which the rules apply.
What's next: Three buckets of information to come:
Information and economic analysis for systems that would be included in the new, proposed exchange definition.
Responses to comments addressing questions about how the rule would apply.
And the reopening of the comment period to allow further analysis and comment.
What we're watching: The next set of comments that roll in.
Go deeper