Suspected Pentagon leaker likely had access to classified docs: ex-officials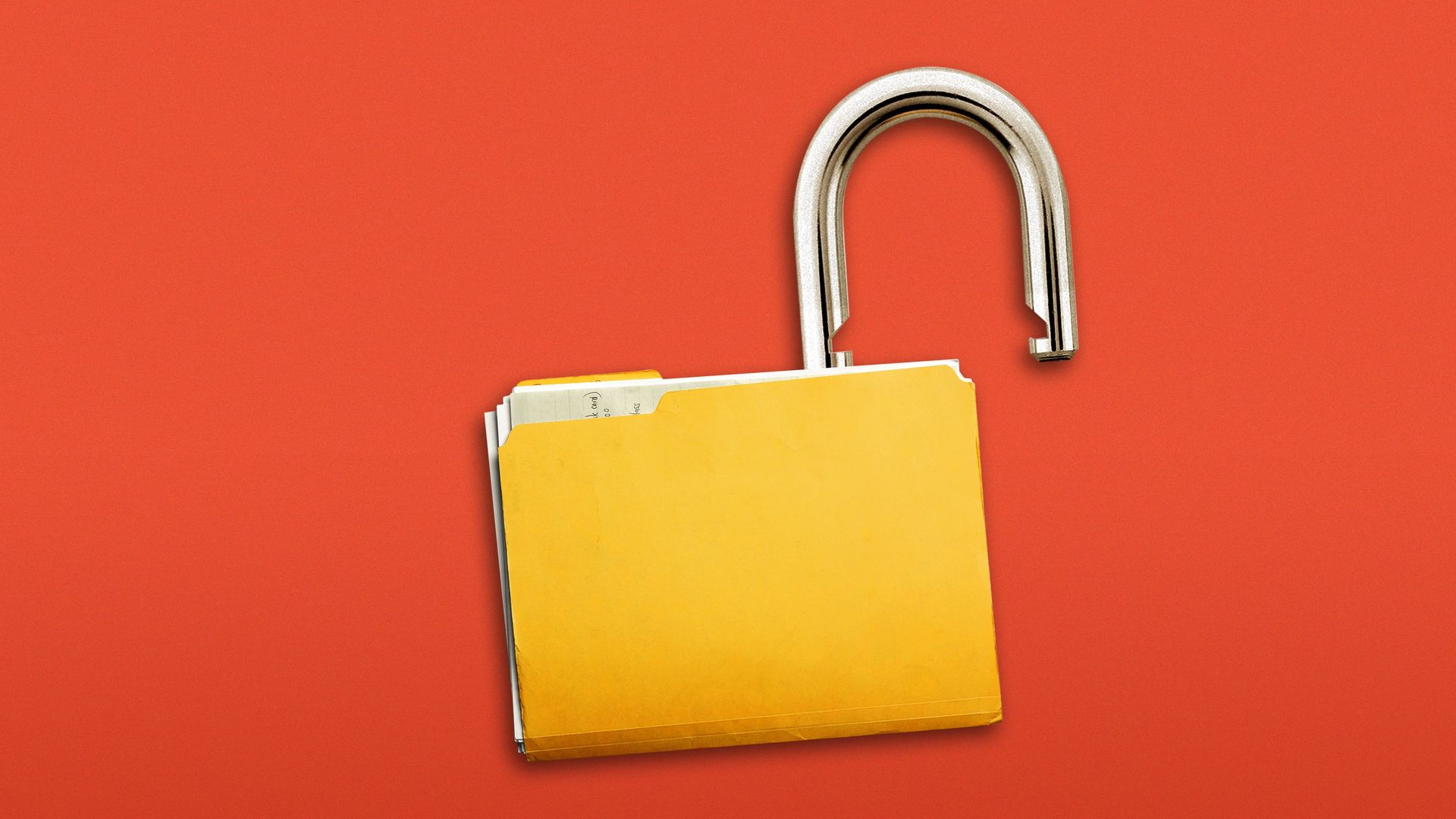 An arrest in connection with the Pentagon leaks is leaving former cyber officials with even more questions about how a trove of classified documents landed on social media last month.
Driving the news: The 21-year-old member of the Massachusetts Air National Guard arrested Thursday was trained as a cyber transport systems specialist, according to the New York Times.
But it's still unclear how the airman, identified as Jack Teixeira, would have access to such an array of classified documents even with that training, former military members and government officials told Axios.
Why it matters: Nearly every corner of the federal government is digging for answers to how images of the more than 100 classified documents landed on Discord, Twitter and other social media sites last month.
Between the lines: Two former government officials and military members told Axios that they had never heard of the title "cyber transport systems specialist" before Teixeira's arrest.
Inside parts of the military, the terms "IT" and "cyber" in job titles are interchangeable, so it's likely Teixeira was more a tech support specialist than a cyber threats analyst, Marc Raimondi, a former Justice Department official, told Axios.
The intrigue: IT staff could have a high enough security clearance to request access to daily intelligence briefing documents, depending on what systems they work on, Raimondi added.
Some even do work inside a Sensitive Compartmented Information Facility, referred to as a SCIF, where outside devices aren't allowed in order to protect intelligence data from leaking.
Mark Montgomery, a retired Navy rear admiral, told Axios in an email that while he doesn't know the specifics of this case, "IT and cyber personnel are often given access to things as part of their administrative 'access,' but the assumption is they don't review the content."
Flashback: The number of people who qualify for access to highly classified government documents grew after the 9/11 terrorist attacks to encourage information-sharing among agencies, said Raimondi, who started his career as an Army infantryman.
State of play: Earlier in the week, the Washington Post reported that the leaker told about two dozen members of a Discord channel that he worked on a military base.
For part of the day, he was inside a secure facility that prohibited electronic devices, he said, and he claimed to spend hours annotating classified documents.
Sign up for Axios' cybersecurity newsletter Codebook here
Go deeper