North Korea says it tested solid-fuel ICBM for first time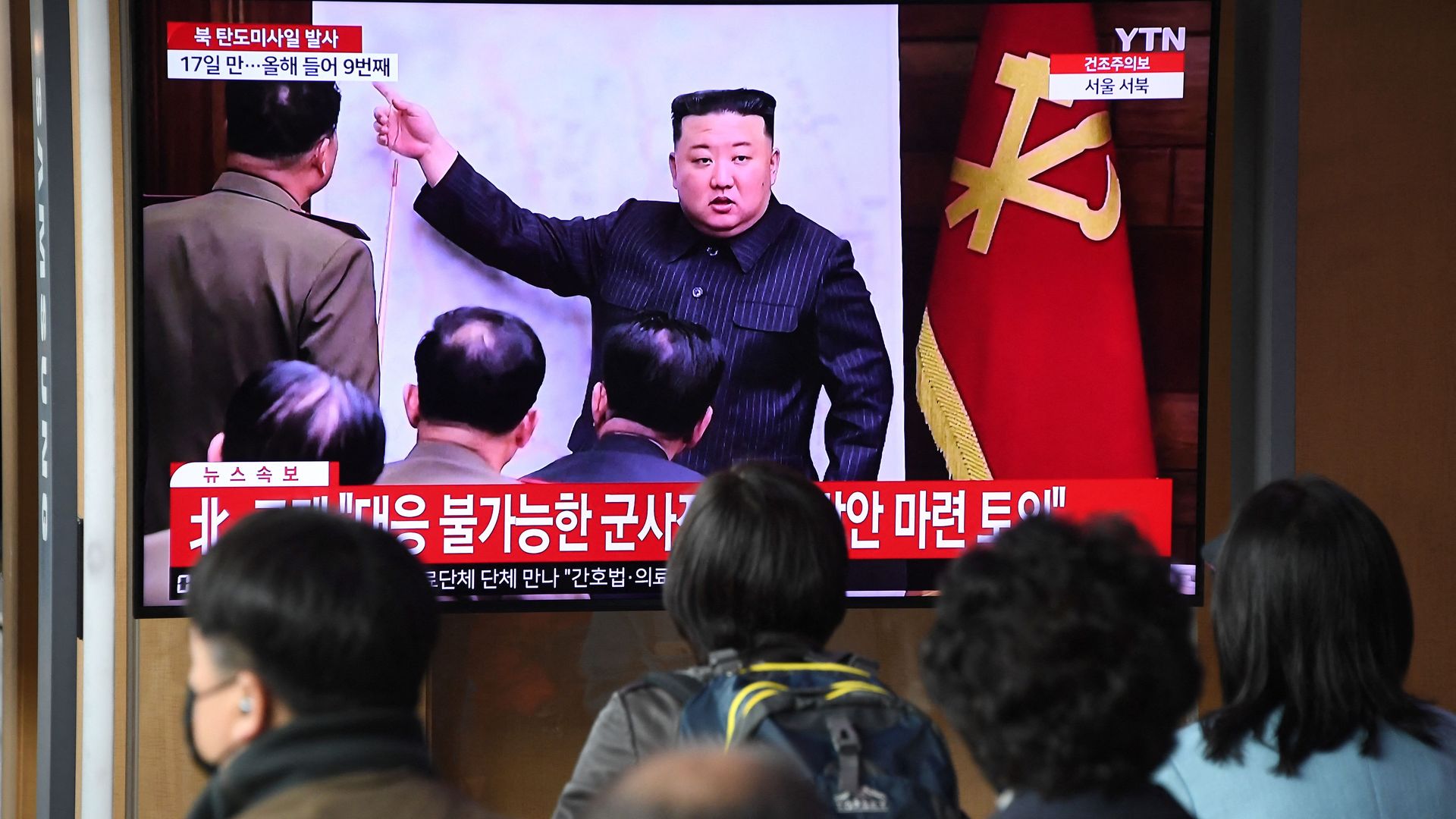 Pyongyang said Friday that it had successfully tested a solid-fuel intercontinental ballistic missile (ICBM) for the first time, potentially moving North Korea one step closer to establishing a credible nuclear threat to the U.S.
Why it matters: Solid-fuel ICBMs can be moved more easily and launched on shorter notice than ICBMs with liquid fuel, potentially making it harder for the U.S. or other adversaries to detect and destroy them before launch.
Pyongyang had previously launched shorter-range missiles powered by solid fuel, and had long been thought to be developing a solid-fuel ICBM.
Still, South Korea's defense ministry said after the launch that North Korea had yet to fully master the technology and would need more "time and effort."
North Korea has already launched a total of 30 missiles this year after testing a record-high 70 in 2022.
Driving the news: Thursday's ICBM test forced an evacuation order in the northern Japanese island of Hokkaido, though the missile landed in between the Korean Peninsula and Japan.
Kim attended the launch alongside his wife and daughter Kim Ju Ae, per the FT. Kim Ju Ae, who is believed to be roughly 10 years old, has begun making regular public appearances in a potential sign she's being considered as her father's successor.
State media quoted Kim as saying his nuclear buildup would "constantly strike extreme uneasiness and horror" into his adversaries "until they abandon their senseless thinking and reckless acts."
Pyongyang has been particularly bellicose in response to recent large-scale U.S.-South Korean military exercises
Go deeper