Ex-CEO of Outcome Health, once valued at $5.5 billion, found guilty of fraud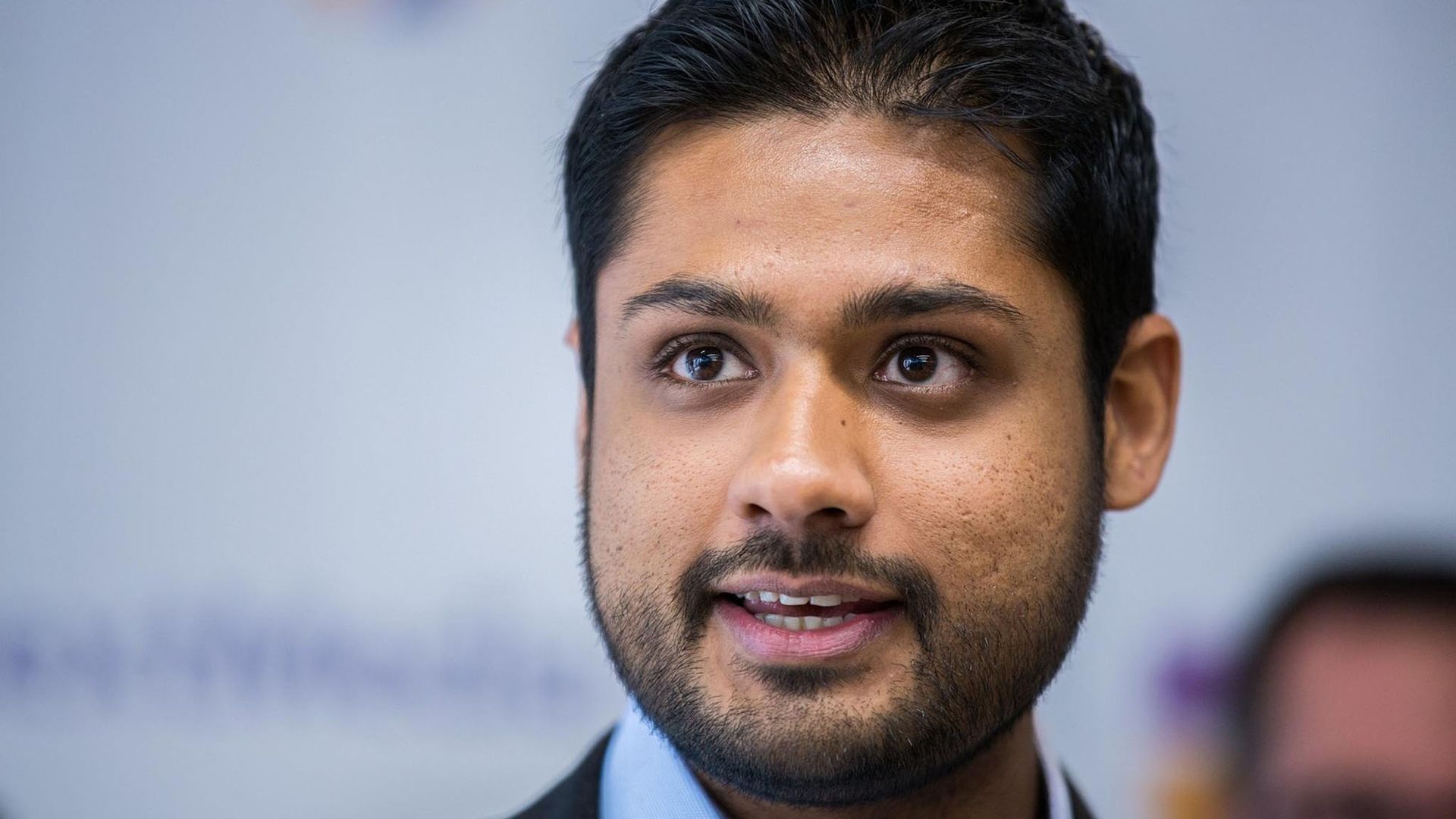 Theranos founder Elizabeth Holmes got headlines earlier this week after a judge ruled that she must soon begin serving her prison sentence, but Holmes wasn't the only ex-CEO of a health tech unicorn to leave court unhappy.
Driving the news: Rishi Shah, who founded Outcome Health and led it to a $5.5 billion valuation, on Tuesday was found guilty of mail fraud, wire fraud, bank fraud and money laundering.
Also convicted by the federal jury were Outcome Health's former president, Shradha Agarwal, and former CFO and COO, Brad Purdy.
Each defendant could face decades in jail, with sentencing to come later.
Backstory: Outcome Health was launched in 2007, eventually becoming Chicago's most valuable tech startup since Groupon. Its business was installing ad-supported patient information and consent touchscreens in doctor's offices and waiting rooms, raising money from such firms as Goldman Sachs, Alphabet's CapitalG, Valor Equity Partners and Pritzker Group VC.
Things began falling apart in late 2017 when the WSJ reported that Outcome had "misled pharma companies by charging them for ad placements on more video screens than the startup had installed."
One month later, a group of Outcome's investors sued for fraud. Shah denied wrongdoing, but agreed to resign and return most of a massive secondary he had negotiated as part of the company's most recent financing round.
In November 2019 came the criminal charges. In addition to lying about the number of installed devices, the feds included evidence that patient engagement metrics were also inflated — all in an effort to trick advertisers and secure new investment.
The complaint also revealed that a new C-suite hire at Outcome had raised internal alarm bells just weeks after joining. He lasted just three weeks.
Also worth noting is that Shah was a very active angel investor who at one point co-founded a firm with fellow Outcome convict Shradha Agarwal.
Cap table: Private equity firm Littlejohn & Co. purchased Outcome Health in 2019, and then sold it two years later to a portfolio company of L Catterton, Searchlight Capital Partners and Silver Point Capital.
The bottom line: Rishi Shah was never a national business celebrity like Elizabeth Holmes, nor did his fraud risk patient health. But Outcome raised almost the exact same amount of equity and debt funding as did Theranos, and did so from more sophisticated investors.
That puts Shah in the small (but growing) pantheon of grifters whose chosen marks were big-name venture capital funds.
Go deeper