Why Credit Suisse's failure was so sudden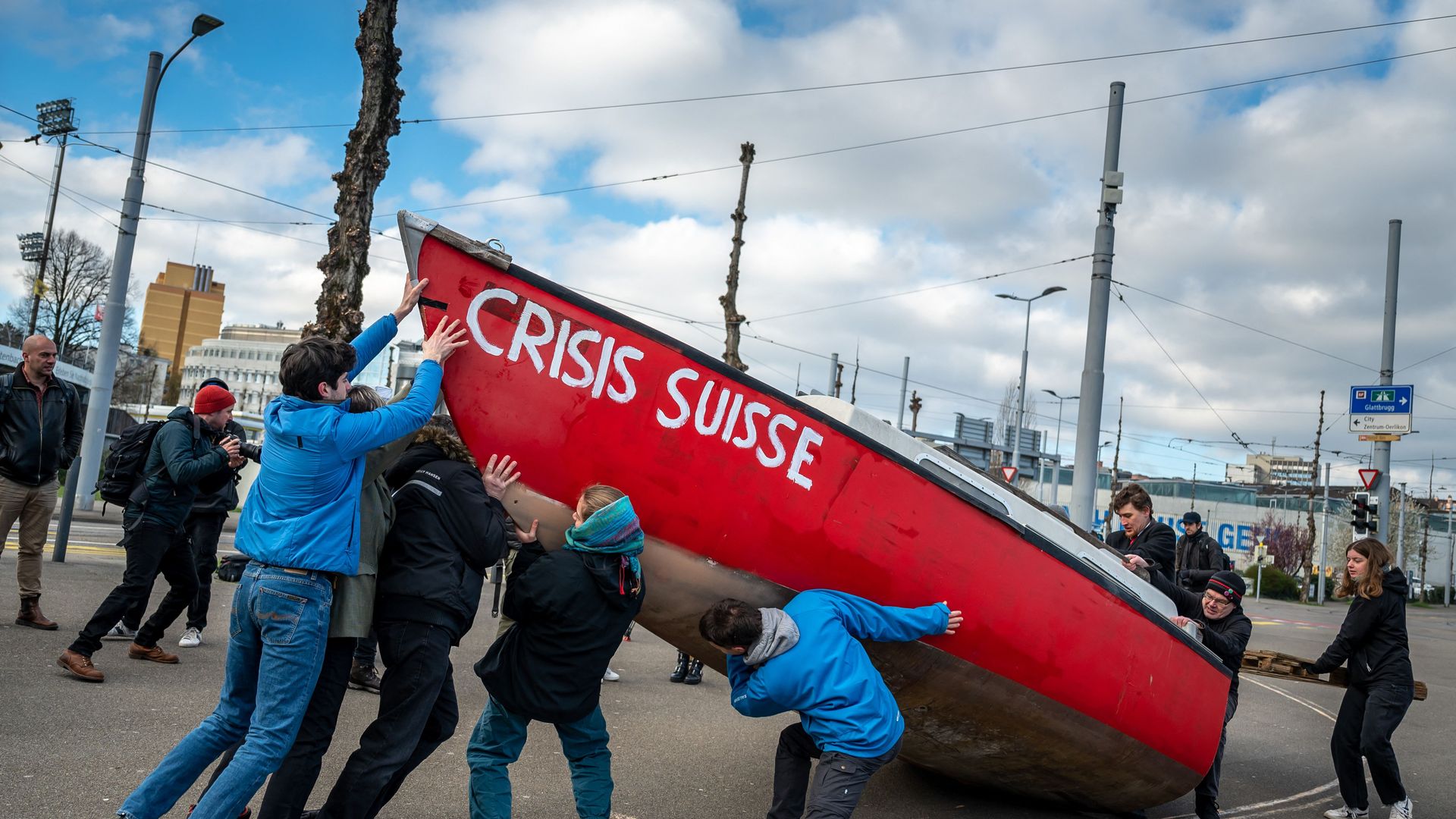 How did Credit Suisse fail? Two ways: Gradually, then suddenly.
Why it matters: Credit Suisse's final years and hours were uniquely Swiss — which means that the way the bank was resolved is unlikely to provide much of a guide for investors looking at too-big-to-fail banks elsewhere.
The big picture: The failure of Credit Suisse was hardly unanticipated. Everybody saw it coming — shareholders, regulators, and especially rival and Paradeplatz neighbor UBS.
FINMA, the Swiss bank regulator, had paperwork ready and drawn up for all three potential outcomes — nationalization, bankruptcy, and takeover by UBS.
None of the options, however, could command any kind of support from key stakeholders, including Credit Suisse shareholders and bondholders, the Swiss public, the Swiss government, and the rest of the international financial system.
Between the lines: Bankruptcy would threaten a Lehman moment that could spread across the globe and destroy Switzerland's reputation as a solid financial center.
Nationalization would have put the Swiss government on the hook for potentially unlimited liabilities, with no clear exit strategy. The seven members of the federal government, from all four political parties, govern under a consensus-based system that means it's almost impossible to make hard decisions — there is effectively no opposition, so all actions have to be palatable to the whole political spectrum.
How it works: When hard decisions do have to be made, there is a mechanism for that — emergency powers. Those were used when Swissair failed after the 9/11 attacks in 2001, for instance, and also when lockdowns were implemented in May 2020.
In this case, the failure of Silicon Valley Bank caused heavy enough deposit outflows from Credit Suisse that the regulator was comfortable declaring that the bank could not survive the weekend as a standalone private entity.
The bottom line: Only once Credit Suisse was in a clear emergency situation could FINMA's plans be put into action. Until then, the certain knowledge that they would be very unpopular with the public — and therefore with politicians — effectively prevented anything from happening.
Go deeper