What's Next Summit Go Deeper Session: The Future of Payments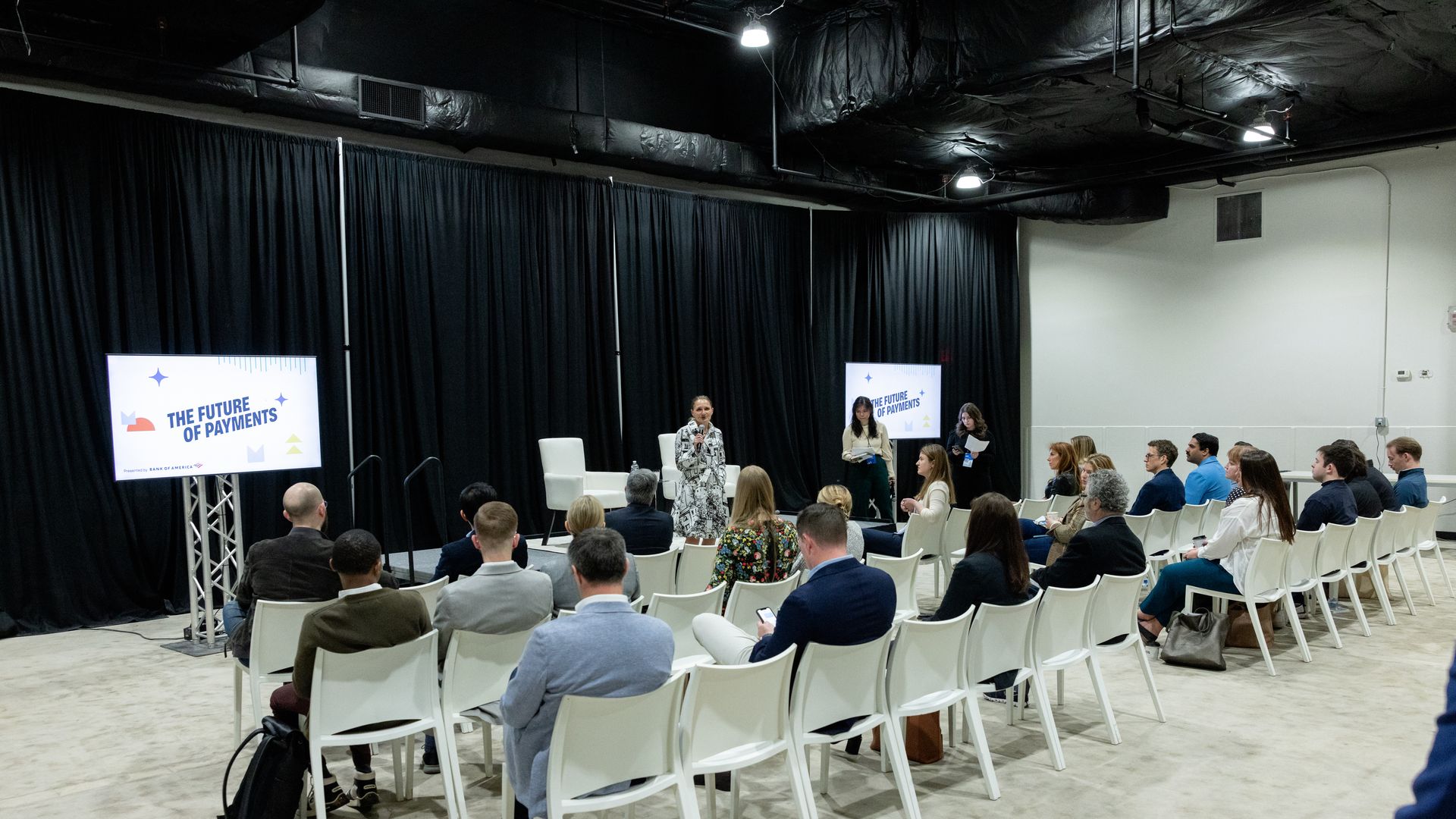 On Wednesday, March 29, Axios hosted its second annual What's Next Summit in Washington, D.C., featuring breakout discussions to "go deeper" on specific topics.
In this session on the future of payments, guests shared their perspectives on what's next for global payment systems, reflected on the big challenges and examined how the latest technologies adopted by digital currencies and fintech services are upending how we give and receive money. Axios technology and business reporter Kia Kokalitcheva and fintech reporter Lucinda Shen led the conversation with attendees.
1 big thing: Many attendees agreed that a cashless world is yet to come, and will not be a reality for quite some time.
Why it matters: There are limitations to a cashless society relating to financial exclusion, high usage fees and illicit payments. On the flip side, there are benefits like being able to track fraudulent transactions and facilitate payments in real time.
It will take a while for a majority of people to go cashless, and there will be differences between urban and rural areas and small businesses and large corporations in the adoption of cashless options, attendees remarked.
Thank you Bank of America for sponsoring this event.
Go deeper