What's Next Summit Go Deeper Session: The Future of Cars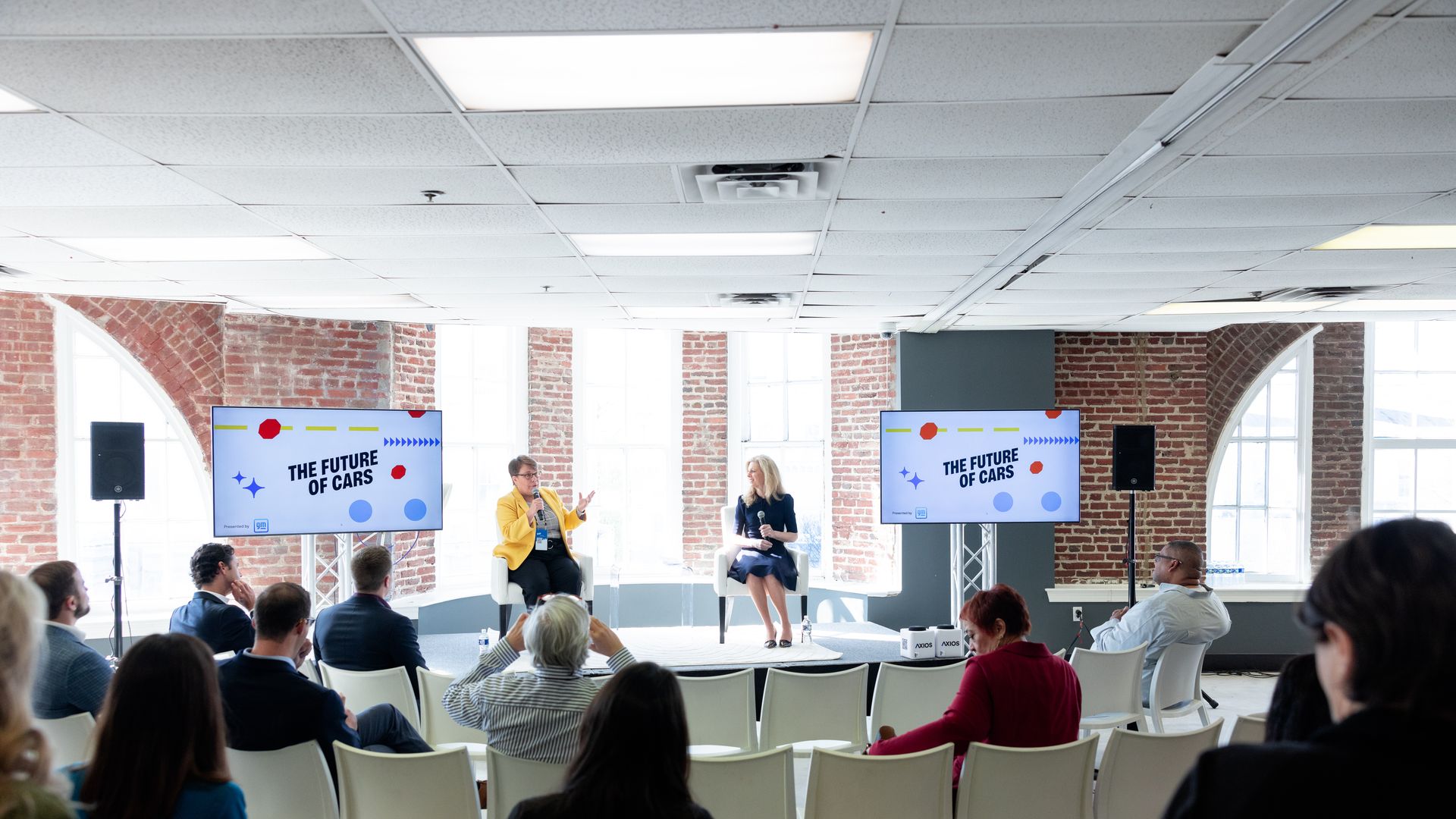 On Wednesday, March 29, Axios hosted its second annual What's Next Summit in Washington, D.C., featuring breakout discussions to "go deeper" on specific topics.
In this session on the future of cars, guests shared their perspectives on what's next for the buildout of electric vehicles and autonomous transportation in the U.S. Axios transportation correspondent Joann Muller and What's Next chief correspondent Jennifer Kingson led the conversation.
1 big thing: A great change in infrastructure will have to happen for Americans to move to AVs and EVs, attendees shared.
Tyler Duvall, CEO & co-founder, Cavnue: "The problem is U.S. infrastructure and the infrastructure bill by the way didn't do anything to solve this problem, it does not provide data off roadways. So all of the vehicles are relying on data that they can generate from their own camera systems, their own radar, their own LiDAR off the road, nothing else is being provided to them."
What we're watching: Autonomous vehicles and their expansion into cities.
Omar Vargas, vice president & head of global public policy, General Motors: "At Cruise, with GM's partnership, it is the first commercial rideshare business that is autonomous, starting in San Francisco, expanding to Phoenix and Austin, which is quite exciting. A million miles have been autonomously driven through Cruise."
Thank you General Motors for sponsoring this event.
Go deeper