What's Next Summit Go Deeper Session: The Future of Aviation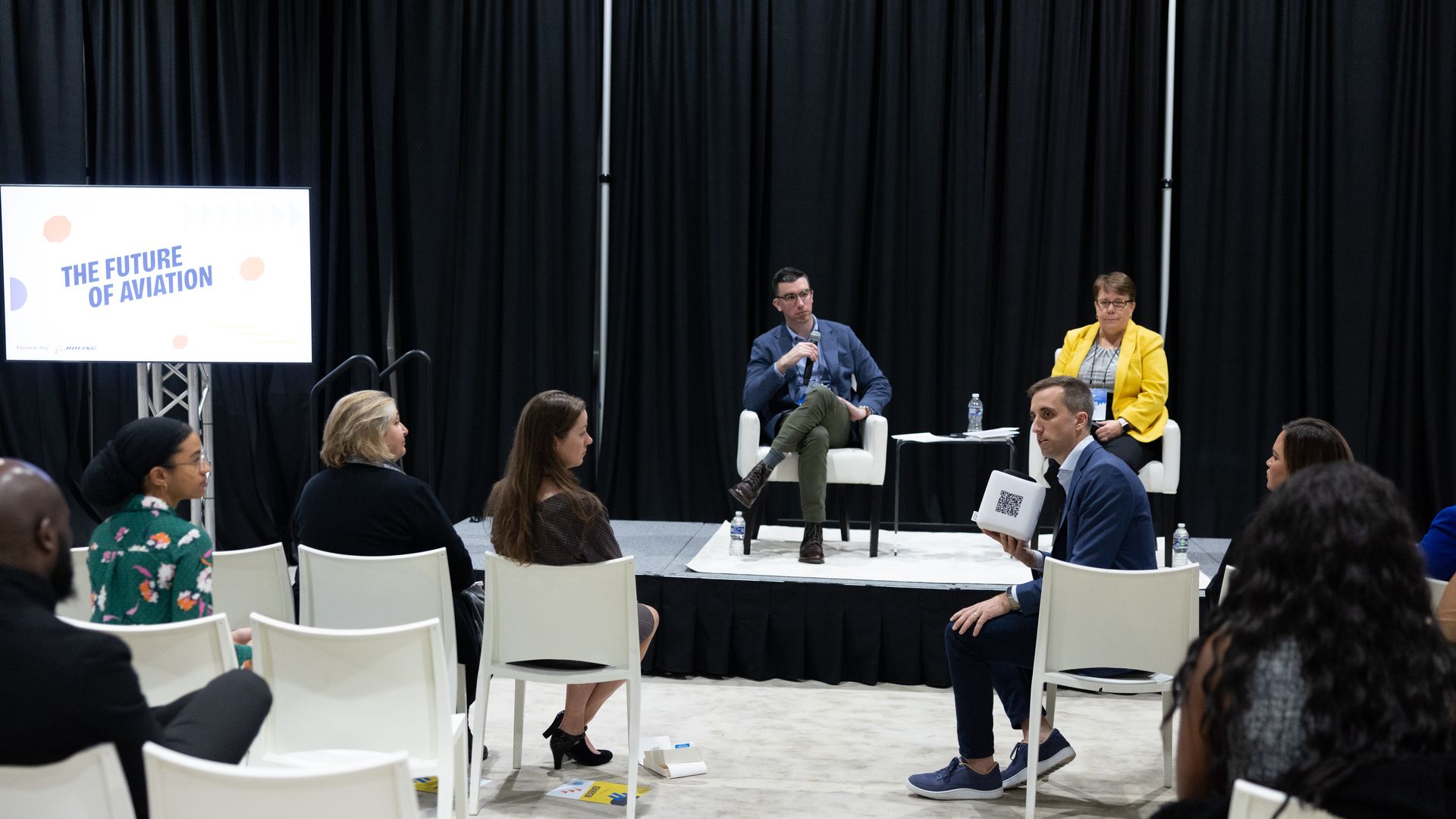 On Wednesday, March 29, Axios hosted its second annual What's Next Summit in Washington, D.C., featuring breakout discussions to "go deeper" on specific topics.
In this session on the future of aviation, guests shared their perspectives on what the next steps are for manufacturing, funding and scaling up production in the aviation sector and what regulations will drive their adoption. Axios transportation correspondent Joann Muller and What's Next editor Alex Fitzpatrick led the conversation.
1 big thing: New technologies like drone delivery have to overcome lots of skepticism from the public before they become mainstream.
Kellyn Blossom, VP of Public Policy, Zipline: "We always face that skepticism, 'is it real?' But, it's become very real. We've done 40 something million autonomous miles of flying these drones, we've done over half a million deliveries. In the places that we operate, it's exciting for like the first three and then people are like 'whatever, it's no big deal.' And that's what we want, we want it to be no big deal."
What we're watching: New modes of aviation including autonomous planes do have some promise in revitalizing regional travel and smaller airports.
Brian Yutko, CEO, Wisk: "Bringing flight closer to where people live in a zero emissions way by default is really interesting to me…the air transportation sector has become incredibly safe, but it has also become incredibly consolidated in some ways. If you think about how you use the air transportation system, you largely go to many mega-hubs to take flights between those…you're not really flying some of the secondary and tertiary airports closer to where people live."
Thank you Boeing and Wisk for sponsoring this event.
Go deeper