What's Next Summit Go Deeper Session: Rethinking Sustainable Investing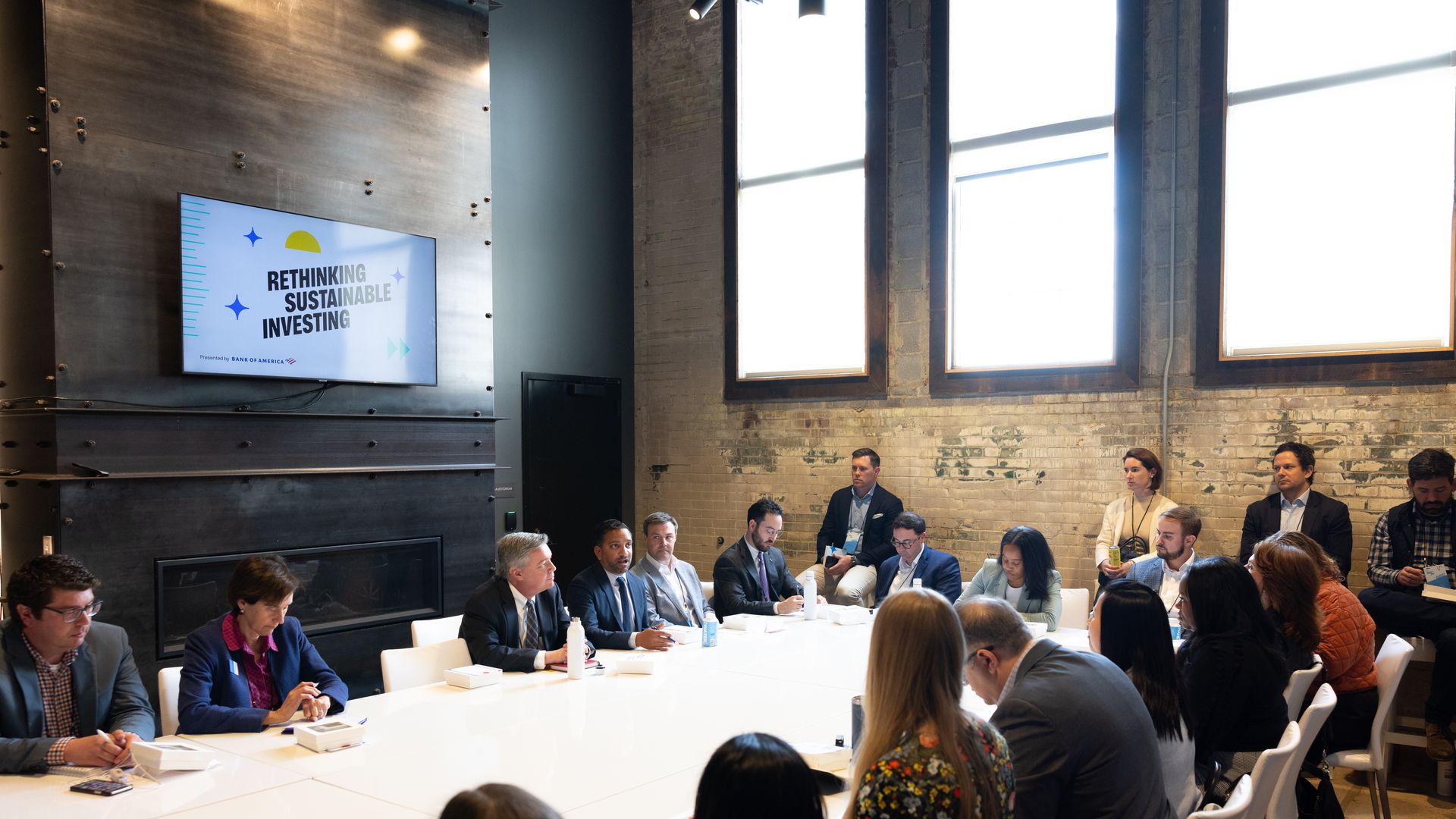 On Wednesday, March 29, Axios hosted its second annual What's Next Summit in Washington, D.C., featuring breakout discussions to "go deeper" on specific topics.
In this session on the future of sustainable investing, guests shared their perspectives on what's next for impactful investment in the environment, the solutions that can make meaningful progress toward sustainability investments, and how financial systems can make a difference. Axios economics reporter Courtenay Brown and senior climate reporter Andrew Freedman led the conversation.
1 big thing: In recent months, ESG investing has become a politicized topic. Business leaders shared that they are rethinking how they brand ESG initiatives without changing the substance of their investments.
Why it matters: Further defining what 'ESG' actually means is a struggle for many companies and will be important for the future of sustainable investing.
In addition, investors today increasingly have to take risk management of environmental factors into account when making investments as increasing extreme weather events and climate change impact many facets of society, shared attendees.
Thank you Bank of America for sponsoring this event.
Go deeper