What's Next Summit Go Deeper Session: AI's Business Disruption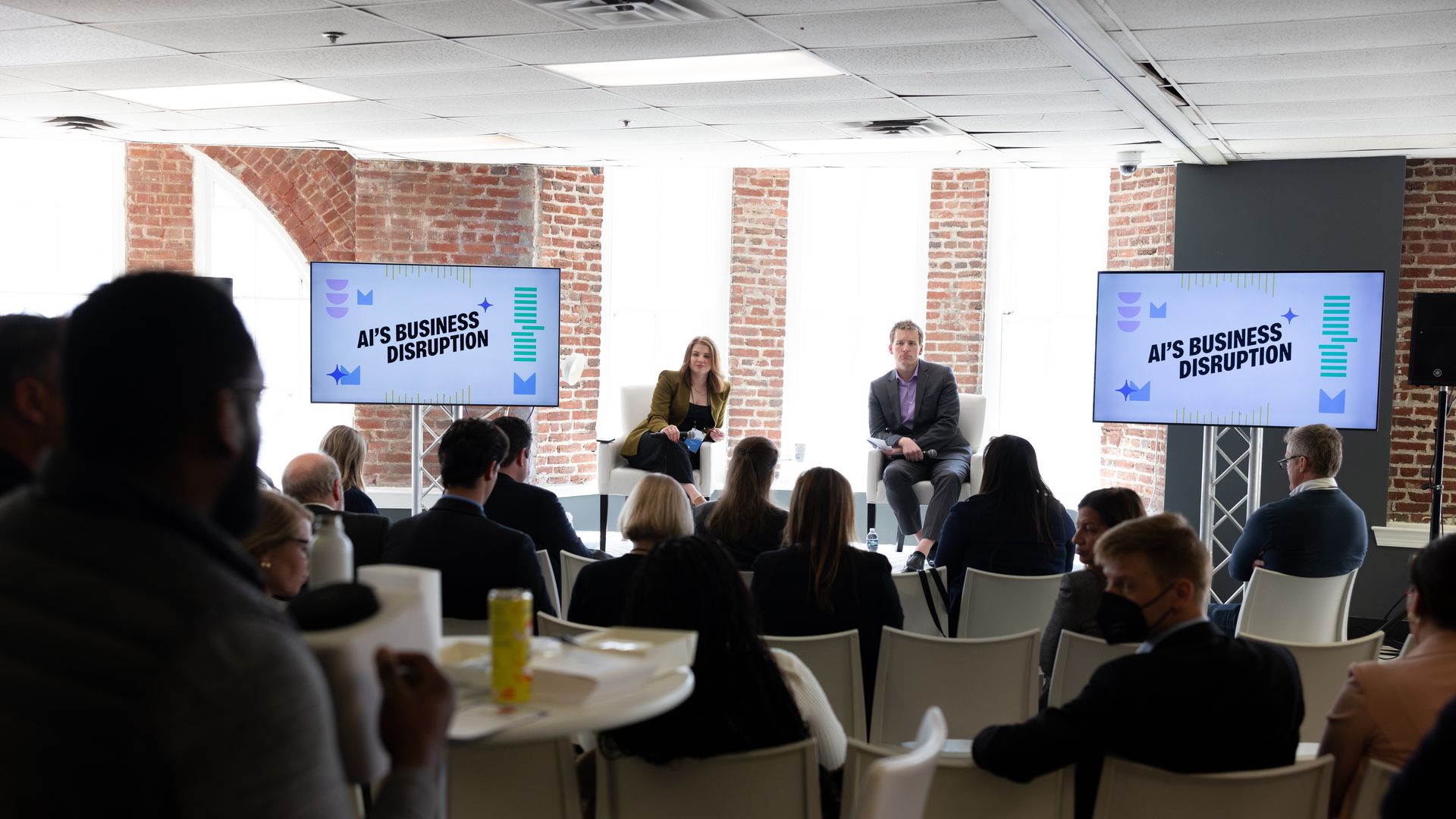 On Wednesday, March 29, Axios hosted its second annual What's Next Summit in Washington, D.C., featuring breakout discussions to "go deeper" on specific topics.
In this session on AI and business, guests shared their perspectives on how AI will impact the future of work, communication and creativity across industries. Axios' Nathan Bomey and Ashley Gold led the conversation.
1 big thing: Attendees shared their thoughts on how society is responding to the meteoric rise of generative AI, with particular emphasis on how business leaders and policymakers should think about AI moving forward.
Michael Richards, Policy Director, U.S. Chamber of Commerce: "I think lawmakers first and foremost need to look at existing laws right now and how applicable those laws are to current uses of artificial intelligence be it within government agencies and their uses of them as well as areas in which they are already regulating."
What we're watching: Who will be able to create future companies in this space?
Cait Brumme, CEO, MassChallenge: "One other aspect of equity that we've been thinking about is equitable opportunity to build in this area. So if this is going to be one of these major platform shifts and create wealth, how to define key aspects of our future infrastructure and knowing how the underlying technology works, are we putting disproportionate effort into ensuring that all members of the U.S, globally, have real opportunity to create companies in this category…"
Go deeper