Upcoming life-simulation video game aims to take on The Sims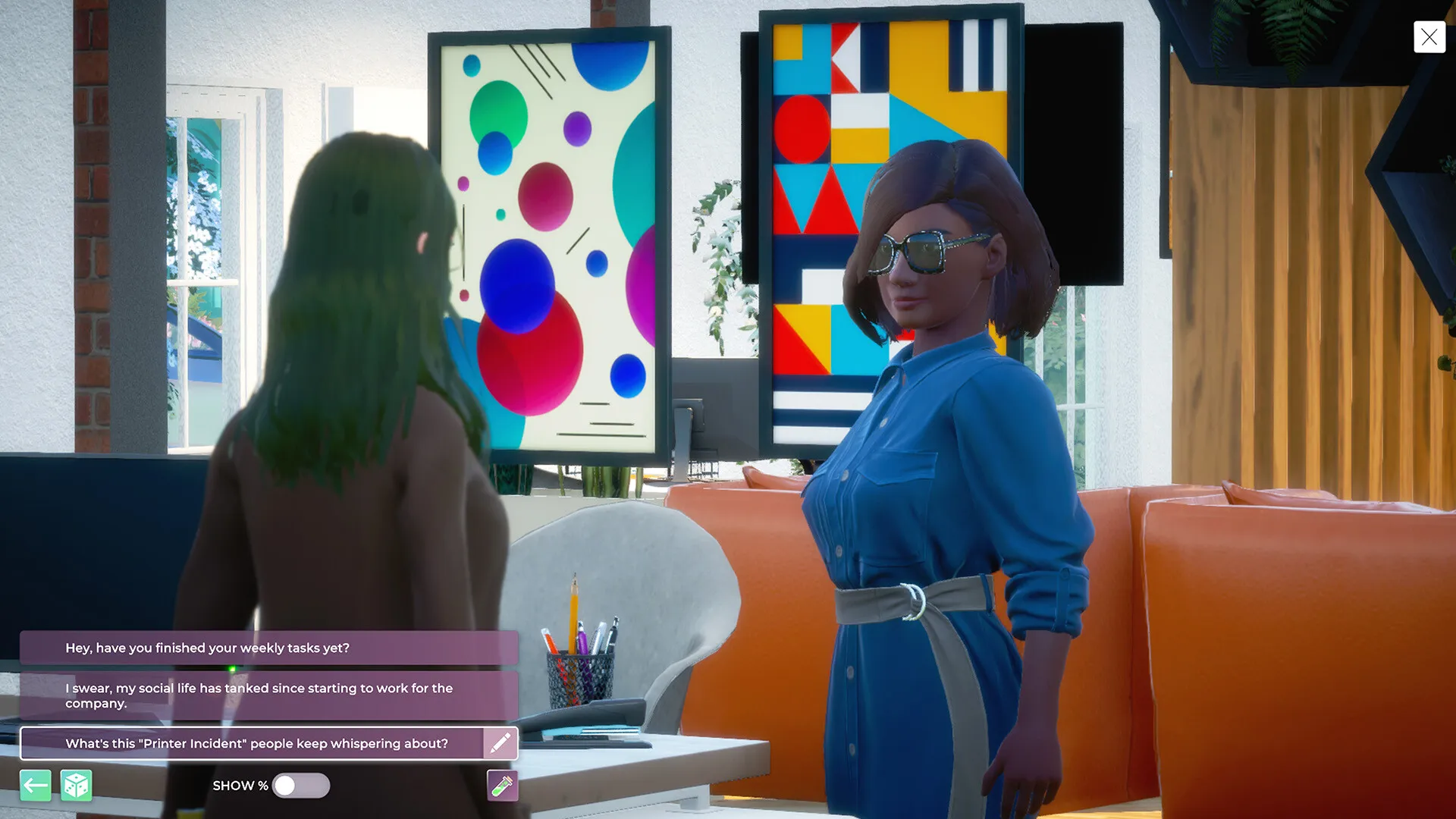 EA's dominant life-simulation series The Sims will get a formidable challenge in September with the planned early access launch of Paradox Interactive's Life by You for PC.
Why it matters: The legendary Sims series, which is more popular with women than most big-publisher game franchises and has sold more than 200 million copies, has largely been unrivaled since its debut in 2000.
Details: Life by You will feature a fully simulated world. All of its characters will go about their lives — from home to work to wherever else — as the game plays out, and players can click to control any of them.
As with The Sims, Life by You characters will be governed by a mix of basic needs, like hunger and energy, but with higher simulated life goals as well.
In a departure from The Sims, Life by You's characters will speak, not with burbling Sim-speak, but in real languages. "Part of that was informed by [Ludwig] Wittgenstein's 'the limits of language are the limits of my world,'" Life by You creative lead (and former Sims executive producer) Rod Humble tells Axios.
Paradox is also promising that users who create mods, or modified/extra content, for the game will own it and be free to sell it. That contrasts with EA's policies tightly limiting mod sales around The Sims.
What they're saying: "I wanted the emotional center of this game to be more grown up and respect the audience's intelligence," Humble says, reflecting the initial design goals for Life by You.
That informed the take on language and a commitment to allow users to mod every aspect of the game, including its dialogue.
Between the lines: Life by You's creators assume that their game, like The Sims, will be used as a virtual drama generator, an interactive canvas on which its users play out stories of their own.
With that have come expectations set by The Sims and its community of an inclusive approach. Paradox, accordingly, says its players will be able to select the gender, pronouns and sexuality of the characters they create.
Their game will be sex-positive. "We're a European company," Humble says. "Our hang-ups are all around violence. This game's got no violence. But it does come with nudity." (The nudity will be off by default.)
As for whether the game will allow for abortions, one of the few taboo topics in The Sims, Humble tells Axios the game's development team will collectively "decide how women's health and abortion rights should be represented in the game."
Sign up for the Axios Gaming newsletter here.
Go deeper