Axios interview: Communicator spotlight on Jay Carney of Airbnb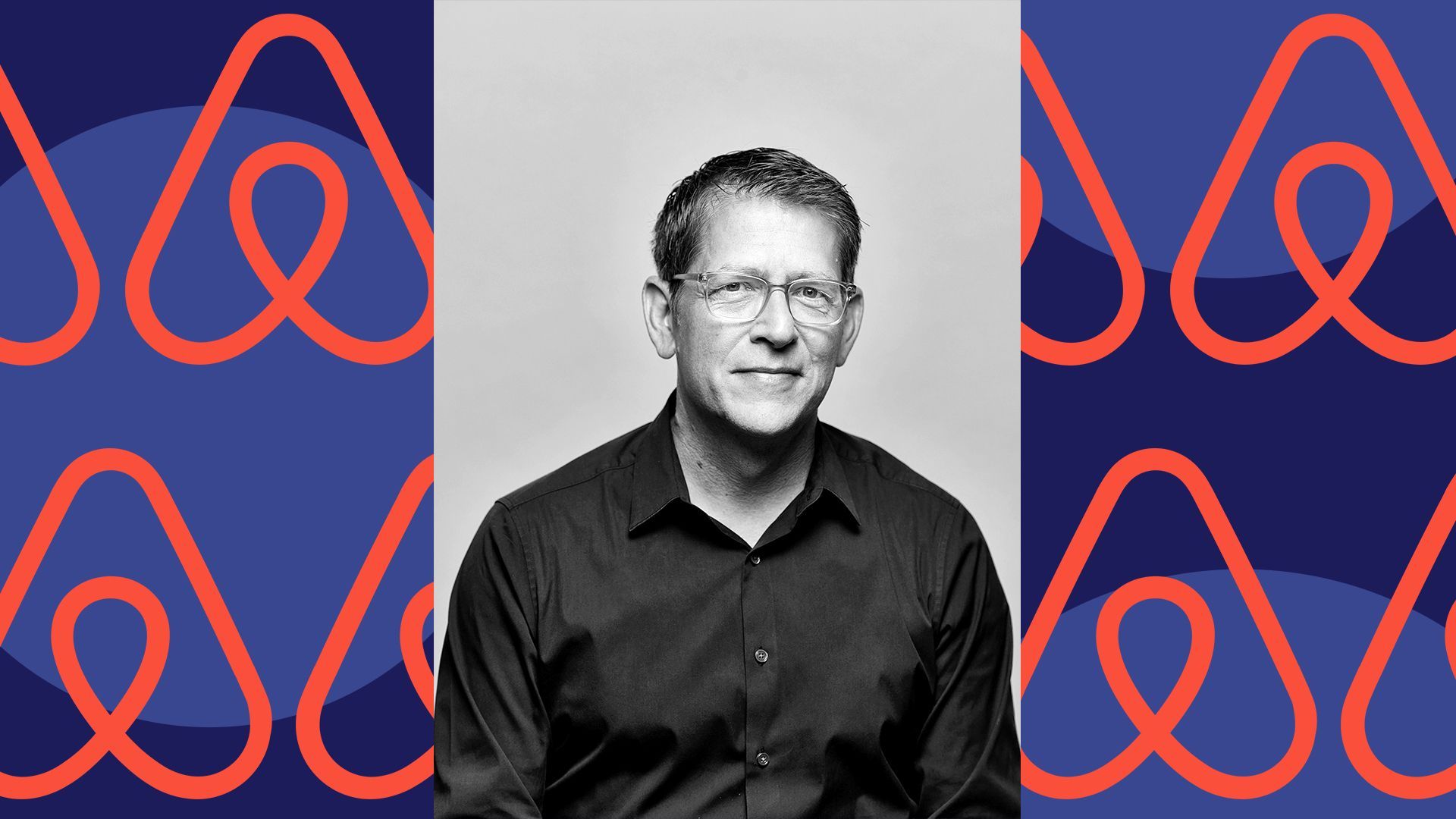 Jay Carney has advised some of the most powerful people in the world — from Barack Obama and Joe Biden to Jeff Bezos and now Airbnb CEO Brian Chesky.
Why it matters: In his first sit-down interview since joining Airbnb as global head of policy and communications in September, Carney discussed how communications is core to business.
🗣 In his own words: The job of a communicator is to "help people or companies say what they want to say as authentically and effectively as possible," Carney told us.
📍How he got here: Carney studied Russian before reporting on the fall of the Soviet Union for TIME Magazine — where he later was Washington bureau chief.
"I had been doing the job for so long, it didn't scare me anymore. It's a bad sign when you aren't terrified by having to write or publish a big story."
He was open to new opportunities when longtime friend — now secretary of state — Tony Blinken encouraged him to join then-Vice President-elect Biden's communications team.
Carney spent 3½ years as White House press secretary under President Obama — before making the jump into corporate America as Amazon's senior vice president of global corporate affairs, reporting directly to founder and CEO Bezos.
🥊 Reality check: The transition wasn't easy.
"I didn't know much about the corporate world, or the tech world except as a consumer. It required a big leap of faith for Amazon and for me," Carney told Axios. "In initial meetings, I was wondering what the hell they were talking about with all the jargon and acronyms. But then I got smarter about it."
He also had to learn how to quickly scale: "I started with a team of 170 people and ended with 1,600. I learned how important it was to find, retain and nurture the best people."
💼 Zoom in: Carney started talking with Airbnb in February 2022, right as the war in Ukraine was breaking out.
"Brian quickly announced that Airbnb was going to provide temporary housing to 100,000 refugees fleeing Ukraine," Carney told us. "I saw the decision-making speed of Airbnb in that moment, and I found that exciting. ... It was also clear that for Airbnb, doing good was foundational to the business."
🙏🏻 Is it a blessing or a curse to work for natural communicators?
"Oh my god, it's a blessing — they're each different, but they're all strong."
According to Carney, Biden is "known for his authenticity." Obama is "a consummate professional and very thoughtful" in his communications. Bezos surprised people with his storytelling skills. And Chesky is a collaborator who "talks through ideas, internalizes them and then puts the key messages into his own words and delivers them really well."
🎤 State of play: Chesky is known for prioritizing communications and is often applauded for his messaging skills.
"Brian is very sophisticated about and appreciative of the role of comms and P.R. in helping Airbnb become what it has become — and the fact that comms can, if we're successful, develop brand awareness and goodwill at a relatively low cost."
🔮 What's next for Airbnb: Proactive storytelling through owned platforms.
"We have creative people on our team who are rolling out cool experiences in an efficient way that receives a lot of positive attention — like the most recent one was a stay at the Ted Lasso pub."
📈 Enduring trends: The importance of local and social media.
🎸 De-stress routine: Serving as the lead singer of a "very proudly terrible" rock band he formed alongside Blinken, writer and producer Eli Attie and journalists David Segal and Dave McKenna.
"We've been reduced to talking about music all the time instead of playing, because Tony apparently has a few other demands on his time."
🍽 Content plate: Recently read "Lessons" by Ian McEwan and watched HBO's "The Last of Us."
🗞 News source: He's a digital-first news consumer, reads the New York Times, Washington Post and Wall Street Journal online, and relies on newsletters and push notifications.
"The only print subscription I still have is The New Yorker."
🏡 Favorite Airbnb stay: Edinburgh, Scotland.
🧠 Best advice: "Be open and willing to collaborate. The best, most creative environments that I've found are the ones where there are no bad ideas, and people aren't afraid to throw something out on the table for fear of being judged."
Go deeper