Why PepsiCo is sweet on artificial intelligence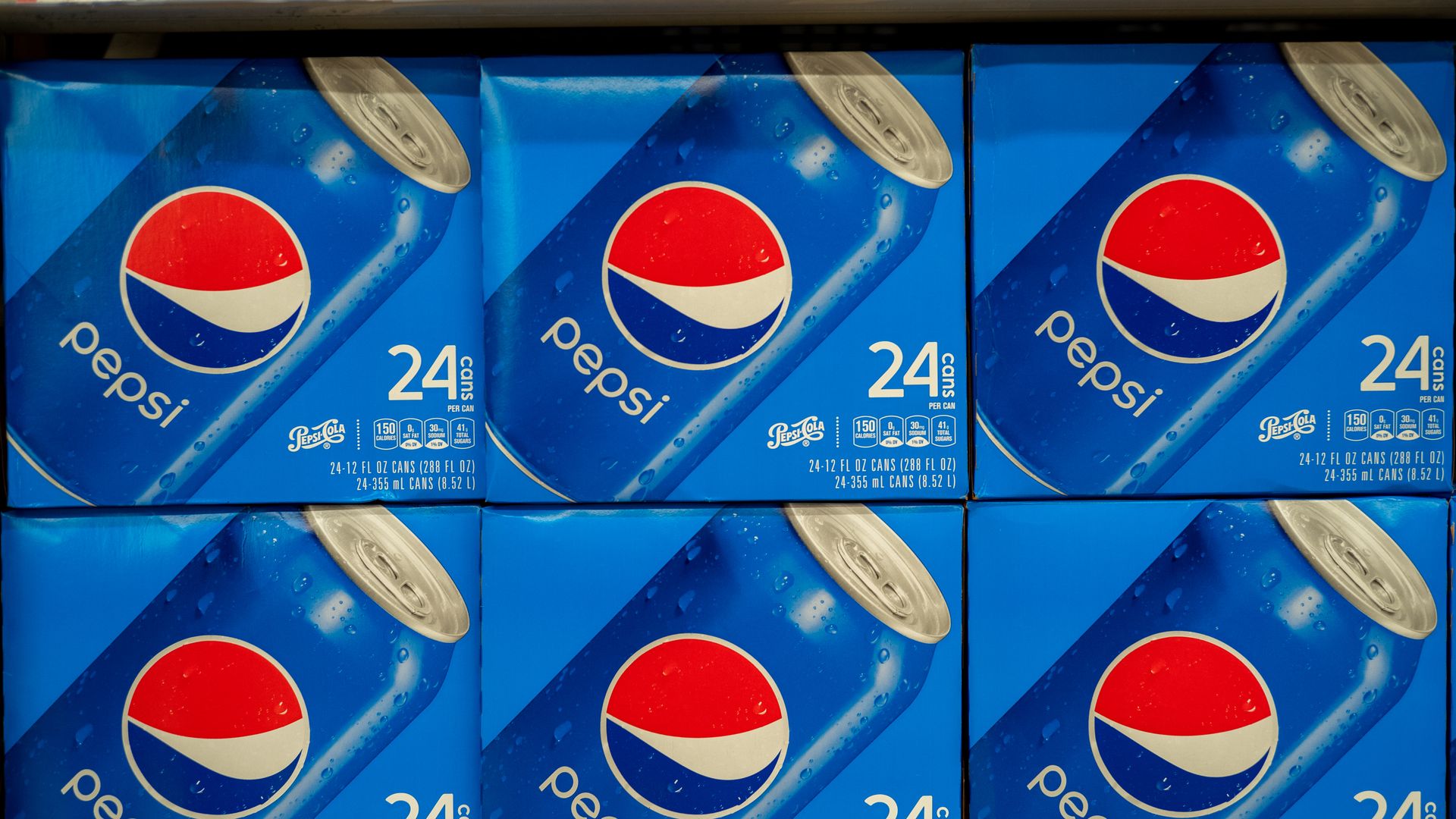 If your local grocery or corner mart is keeping Diet Pepsi, Gatorade or Fritos in stock, you may be able to thank artificial intelligence.
Driving the news: PepsiCo, the multinational maker of name-brand soda, chips and sports drinks, may not be a technology company, but it has gone all-in on AI in the past few years, spending "hundreds of millions" of dollars to do so, Athina Kanioura, the company's chief strategy and transformation officer, told Axios.
Why it matters: PepsiCo is one example of a major corporation embracing AI fully in daily processes, as other companies in non-tech industries begin to grapple with advancements like generative AI.
The big picture: PepsiCo, one of the largest food and beverage companies in the world, believes AI can help with improved efficiency, lowered costs and better response to customer demand.
What they're saying: Kanioura, who came to PepsiCo in 2020 after a long tenure at Accenture, started implementing AI processes and standards right away, calling it her "biggest passion" for the job.
"I want us to be an active player in development and not a passive player like many other industries," she said. "We are truly ahead of the game, I believe that."
Between the lines: Kanioura said she's been talking to lawmakers on Capitol Hill interested in AI policy who told her they are "extremely impressed by the level of maturity" of AI deployment at PepsiCo "which they haven't seen from any other company" beyond tech.
Kanioura said PepsiCo has also engaged with the National Institute of Standards and Technology on its AI Risk Management Framework and has consulted with groups like the Aspen Institute.
How it works: Some of PepsiCo's uses of AI include helping create new product lines and flavors, determining which stores are selling the most of which products and getting new stock out, analyzing sales and optimizing product placement and visibility.
It's also being used in research and development, for enhancing safety at warehouses, and for sustainability, Kanioura said.:
Of note: Kanioura said PepsiCo has its own responsible AI framework which guides how it deploys AI in different parts of the company.
PepsiCo won't use AI for employee recruitment or one-to-one targeting of consumers, she said. Other principles of the framework include different tactics to avoid bias and techniques to ensure that model predictions are equitable.
Kanioura said generative AI — which has sparked a craze since the advent of ChatGPT — is useful for knowledge management, but not the right tool for, say, organizing pallets in a warehouse.
"I don't believe that generative is the panacea for everything," she said. "I think you can also do things with much simpler AI practices or process automation."
Pepsi's rival giant, Coca-Cola, unveiled a marketing campaign last month, in partnership with OpenAI, that let customers use image-generating AI tools to produce images using its branded elements.
On regulation: Kanioura said the federal government needs to be doing more: "Regulation is important. How much regulation is another discussion."
"I think it's companies like PepsiCo that need to lead the way, more than the tech companies, in providing feedback to the federal government on what they see as a competitive advantage of AI for the companies that operate in the U.S., versus as a potential risk for the organization."
Go deeper