Jobless claims aren't as low as they seemed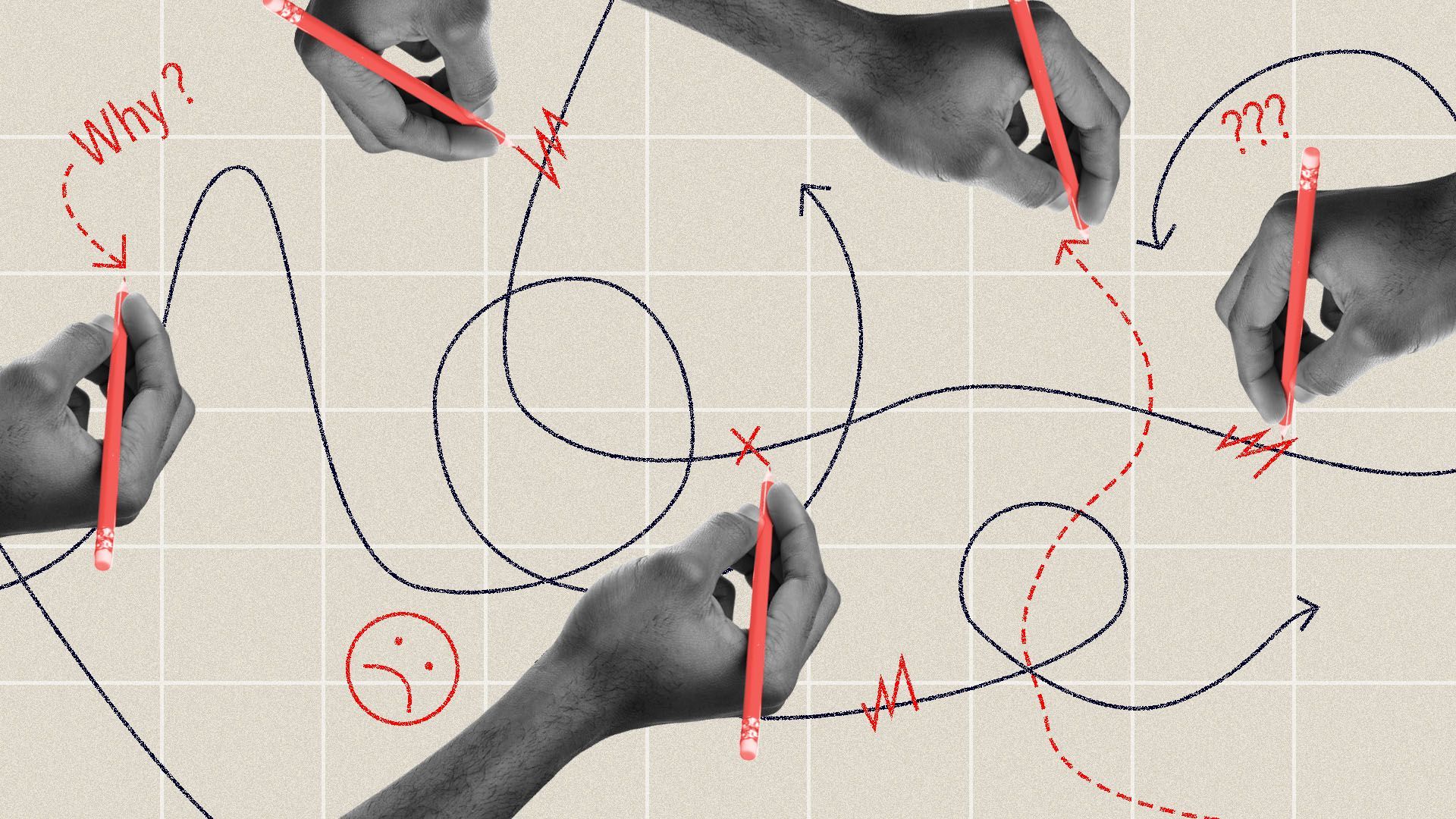 Pretty much every Thursday morning this year, we've had a head-scratching mystery about the number of people filing new claims for unemployment benefits being exceptionally low, amid reports of layoffs and a softer job market.
Why it matters: The job market remains strong, but new seasonally adjusted data implies it isn't as extraordinarily tight as was originally implied by the sub-200,000 weekly figures that prevailed over the last few months.
It also shows how the unprecedented economic disruption of the early phases of the pandemic three years ago continues to make interpreting data dicier than usual.
State of play: Weekly claims are a useful early warning system for problems in the labor market. They tend to bounce around within a reasonable range — 200,000 or so people filing jobless benefits every week in a healthy labor market; 400,000 or more in a recession.
But in a single week of March 2020, more than 6 million people filed jobless claims, one of 10 weeks in a row in the millions — completely outside any historic norm.
This created a distortion of the math the Labor Department does to correct for the usual seasonal ebbs and flows in the data; since then, it's been working on those adjustment factors to try to take the distortion out.
"Now that the pandemic impacts on the [unemployment insurance] claims series are clearer, modifications have been made to the outlier sets in the seasonal adjustment models," the Labor Department said Thursday morning. "These changes should provide a more accurate picture of claims levels and patterns."
By the numbers: Two weeks ago, 198,000 Americans applied for jobless benefits under the old seasonal adjustment. After applying the new adjustments, that number was 246,000.
Last week, an estimated 228,000 people filed claims, a drop from the previous week but well above rates we've been seeing this year under the earlier adjustment methodology.
Under the old adjustments, claims averaged 194,000 a week in the first three months of the year. That figure is now 220,000.
The takeaway: The revised numbers are still consistent with a healthy economy, but not quite the insanely hot job market implied by the earlier numbers. The claims number averaged 218,000 a week in 2019, for example, a year of robust labor market conditions.
Hat tip to Goldman Sachs's Ronnie Walker, who anticipated the revisions in a research note published yesterday titled "Don't Be Surprised If Initial Jobless Claims Jump Tomorrow."
Walker notes that the higher numbers, while not at alarming levels, are more consistent with the levels of layoff notices filed by companies in recent months.
Go deeper