Protesters in Lafayette Square case appeal to sue former Trump officials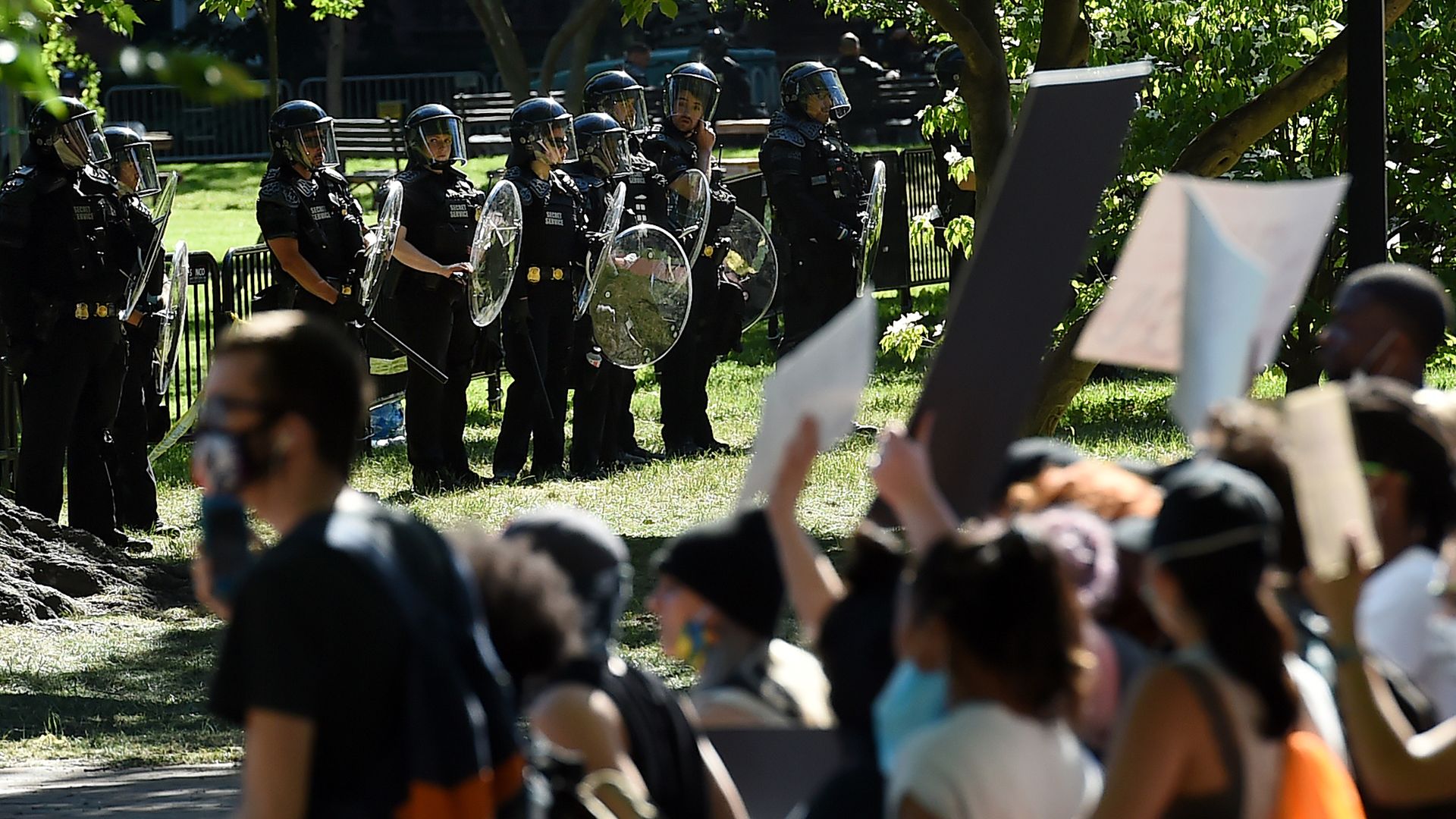 Civil rights organizations representing racial justice protesters removed from Lafayette Square in Washington, D.C. in 2020 argued Tuesday that they should be able to sue the involved federal officials.
Driving the news: The protesters are seeking compensation from Trump administration officials who ordered or carried out the removal, including former Attorney General William Barr, Park Police Incident Commander Mark Adamchik and U.S. Park Police officers.
A federal judge previously dismissed the claims, saying federal officials cannot be sued for monetary compensation for violating constitutional rights whenever they do so against a crowd near the White House. But the plaintiffs appealed that ruling.
Context: The square became a focal point after police used tear gas and batons to clear the area before then-President Trump walked through the park near the White House to St. John's Episcopal Church for a photo op, Axios' Rebecca Falconer reports.
A watchdog later found that U.S. Park Police and assisting law enforcement did not clear the area for this reason.
Of note: As part of the settlement, the USPP and the Secret Service agreed to update their policies on demonstrations.
Details: The class action lawsuit was brought on behalf of Black Lives Matter D.C. and eight individual demonstrators by the American Civil Liberties Union (ACLU) and other groups.
The protesters, demonstrating against police brutality and racism in the wake of George Floyd's murder, said they were attacked without warning by officers using tear gas, rubber bullets and flash bang grenades.
What they're saying: "What's at stake in this appeal is a question testing our nation's commitment to the rule of law: whether civil rights demonstrators, brutally attacked by federal officers without provocation across the street from the White House, can sue to vindicate their constitutional rights," Scott Michelman, legal director for ACLU of the District of Columbia, said in a statement.
Go deeper