Inflation helped drive ACA premiums up 3.4%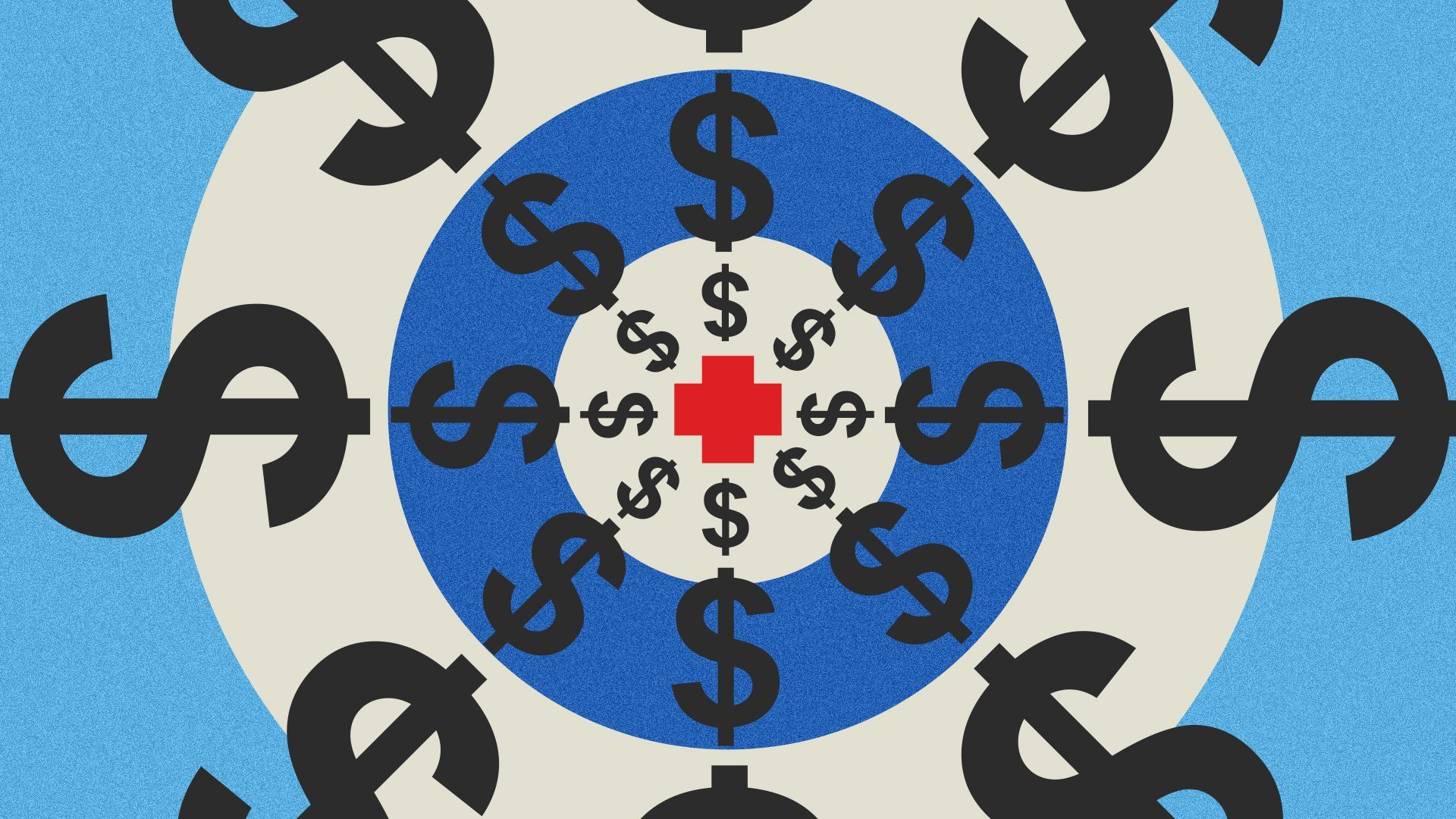 Inflation and higher health spending helped drive monthly premiums for Affordable Care Act coverage up an average of 3.4% between 2022 and 2023, reversing a trend of recent declines, according to a new report from the Urban Institute and the Robert Wood Johnson Foundation.
Why it matters: Some of the increase was also attributed to uncertainty over whether Congress would extend or make permanent premium subsidies, which complicated insurers' decision making. Extending subsidies would incentivize healthy people who choose to buy coverage previously deemed unaffordable.
What they found: There were considerable regional variations, with consumers in smaller cities and rural areas having to pay the price.
The average silver plan benchmark premium increased from $438 to $453 in the last year for a 40-year-old nonsmoker.
Markets with a single insurer had premiums that were $128 more than in markets with five or more insurers.
States like West Virginia and Wyoming had the highest average benchmark premiums in 2023, at over $800.
The intrigue: More major commercial insurers, like UnitedHealth and Aetna, entered the marketplace in 2023, and Medicaid insurers were almost always offering the cheapest plans in each market.
More than 16 million Americans enrolled in marketplace plans in 2023.
Inflation will likely play a role in 2024 rates, said John Holahan, an Urban Institute fellow, since labor costs are not showing any signs of decreasing.
But in inflation-adjusted terms, premiums are still going down, with pressure most felt in competitive markets, he added.
Go deeper