FTC shows health care muscle in blocking Illumina-Grail deal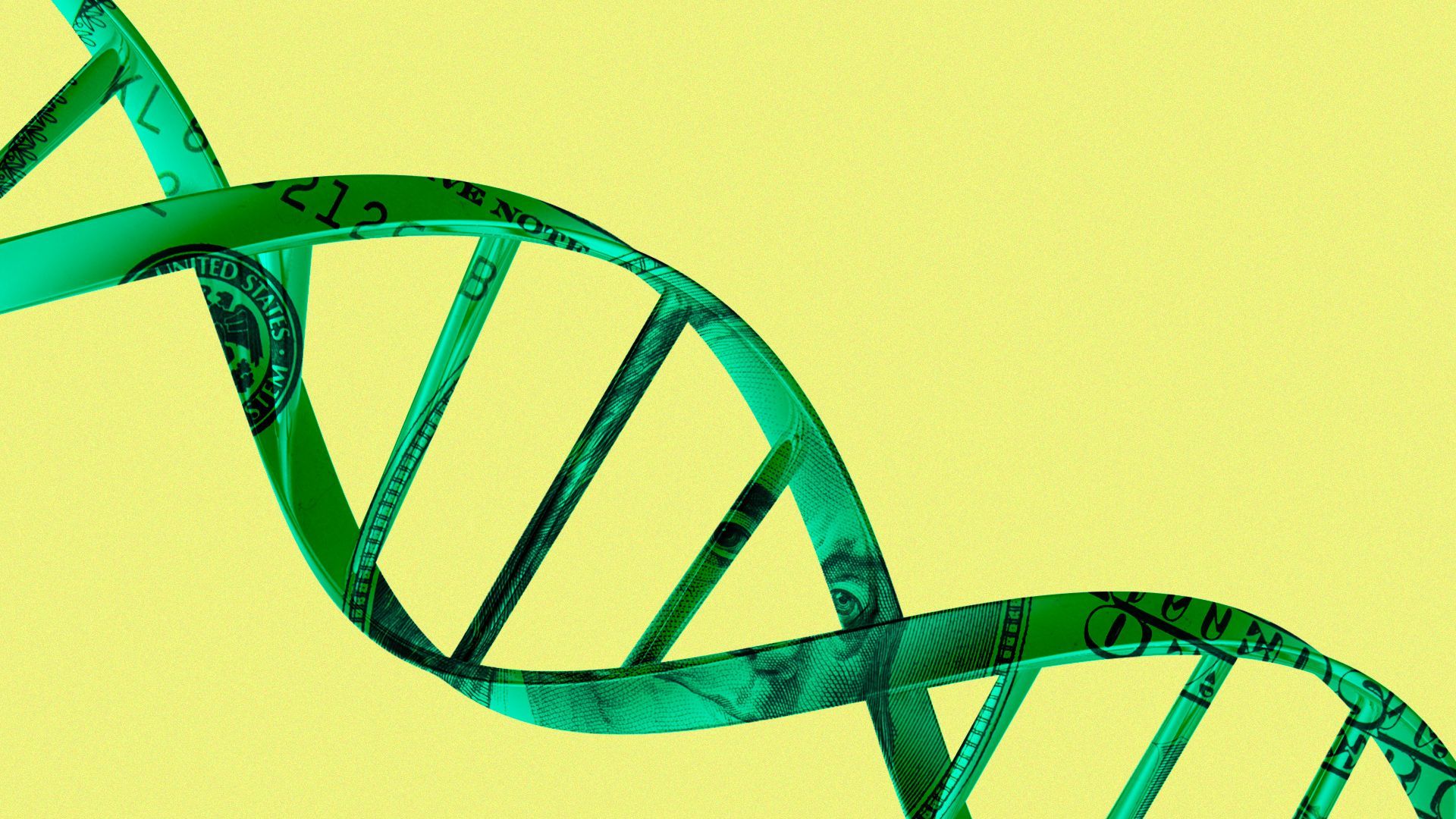 The decision by the Federal Trade Commission to block DNA sequencing giant Illumina's $7.1 billion purchase of Grail puts the focus on how much power one company should wield in the burgeoning cancer detection market.
Driving the news: The FTC on Monday rejected the deal, saying the combination of Grail — which makes liquid biopsy test — with Illumina, the only provider of sequencing for multi-cancer early detection (MCED) tests will "stifle competition and innovation in the U.S. market."
Under the order, Illumina has six months to divest of Grail. The FTC also is blocking the company from entering the MCED testing space without approval.
Illumina has promised to appeal. But the company is facing a fight on both sides of the Atlantic, after the European Commission in December blocked the deal on similar grounds.
Catch up quick: Illumina is a $36 billion company that specializes in DNA sequencing and array-based technologies.
State of play: At the heart of the case is the future of MCEDs, used to detect cancers before there are symptoms.
These tests, a subset of liquid biopsies, are blood tests that have the capability to detect more than one type of cancer from a single sample, making them minimally invasive and cost-effective.
For instance, Grail's Galleri tests can detect a signal shared across more than 50 types of cancer, many of which do not yet have a screening test, the company says. The list price is about $950.
Guardant Health has a liquid biopsy test for breast and lung cancers approved by the FDA as a companion diagnostic for patients already diagnosed with cancer for targeted treatment options.
Liquid biopsies are already part of an $8 billion market which is expected to grow to $26.2 billion by 2030, according to a recent estimate.
Yes, but: MCED tests are not yet FDA-cleared or approved as diagnostic tools, although they can be ordered by a doctor.
There are still many questions about the effectiveness of MCED test to prevent cancer deaths and more research is needed, according to the National Cancer Institute.
The big picture: The FTC action is evidence of the Biden administration antitrust team's increased focus on health care mergers.
"I think it's a sign they haven't abandoned that more pro-enforcement agenda," said Rebecca Haw Allensworth, an antitrust professor at Vanderbilt Law School, told the Wall Street Journal.
What they're saying: Conor McNamara, an RBC Capital Markets' health care analyst, said Monday the FTC's move was in line with expectations, saying he believes "the Grail distraction is coming to an end."
With the deal, Illumina essentially purchased one testing customer, picking a winner over other testing companies that use its technology, McNamara said.
"We read [the ruling] as the FTC is saying, 'Look, if sequencing was a widely available technology that anyone could provide to the test makers, it wouldn't be a big deal but Illumina is really the only game in town," McNamara told Axios. "That's part of why we like the Illumina stock ... there's no real competition."
Go deeper