Activision to settle with Department of Justice over esports wages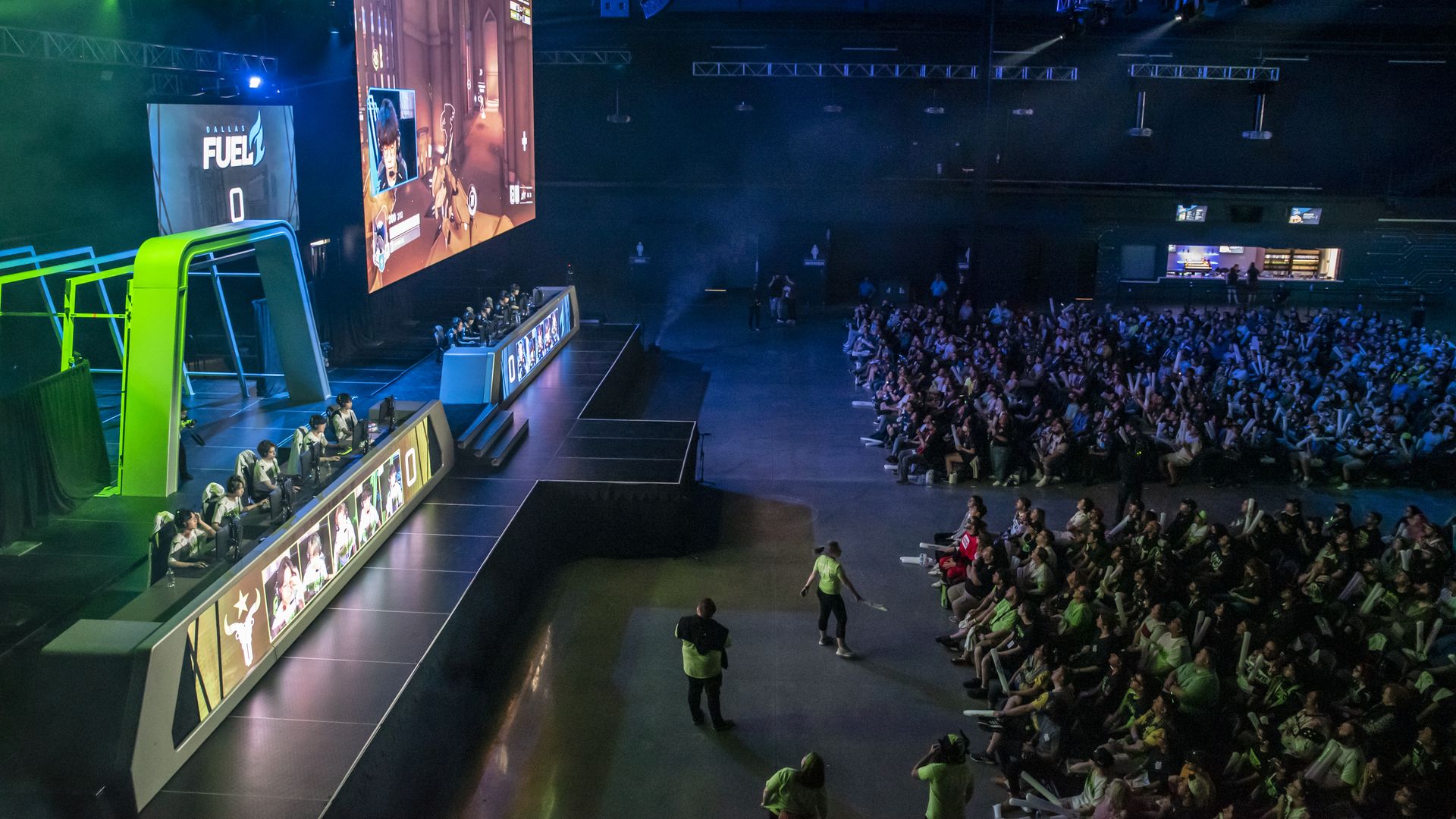 Activision Blizzard and the U.S. Department of Justice have agreed to a settlement that will bar the game publisher from penalizing the teams in its Overwatch and Call of Duty esports leagues from spending big on players.
Driving the news: The proposed settlement was announced late Monday, when the DOJ revealed it was suing the game maker for alleged antitrust violations over its esports pay policy.
Details: The suit and settlement revolve around a "competitive balance tax," which fined teams if they exceeded certain spending limits on player compensation, and then Activision would distribute the collected fines to other teams.
In the settlement, the parties agreed that that tax and any other "upper limit on Compensation for any player or players in any Professional Esports League," will be prohibited.
What they're saying: "This conduct had the purpose and effect of limiting competition between the teams in each league for esports players and suppressed esports players' wages," the Justice Department said in its complaint.
Teams refrained from lavishing large contracts on top players and average players alike to avoid the penalty, the DoJ said.
Between the lines: The government noted that salary caps in other sports leagues were agreed to through a collective bargaining process, but no player unions exists for Activision's leagues, let alone were involved in creating the pay penalty.
Activision's Overwatch League started in 2018, its Call of Duty league in 2020.
The DOJ says the tax was policy from the start of each leagues.
It was dropped in 2021 as the DOJ began its investigation.
The other side: "We have always believed, and still believe, that the Competitive Balance Tax was lawful, and it did not have an adverse impact on player salaries," Activision spokesperson Joe Christinat said in a statement.
The company says the tax was intended to keep teams competitive and noted that it supports player-friendly efforts like contractually guaranteed healthcare.
What's next: The settlement cannot go into effect until the end of a two-month public comment period and only after it is approved by the U.S. District Court for the District of Columbia.
Sign up for the Axios Gaming newsletter here.
Go deeper