The danger of getting creative with housing down payments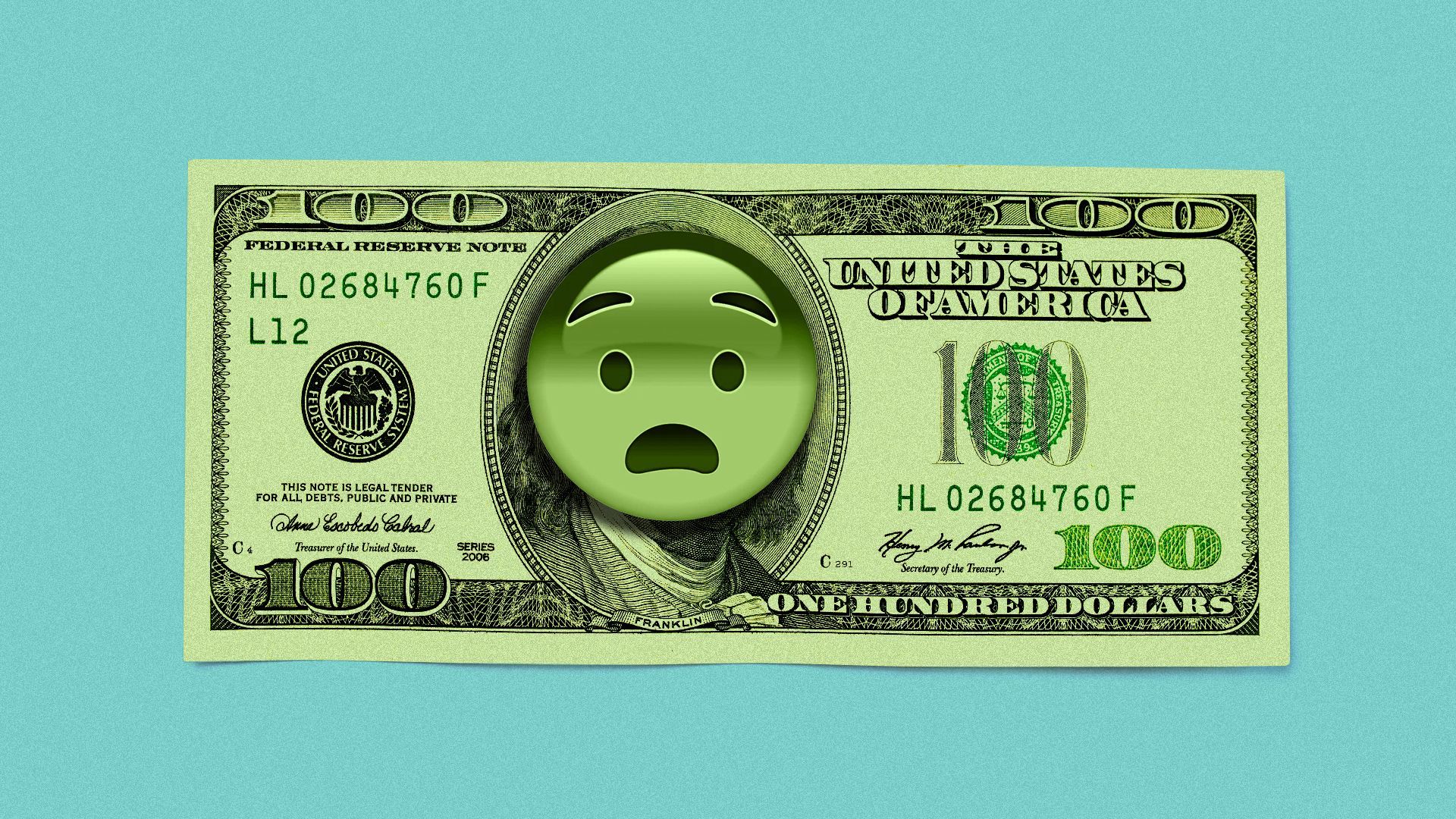 Thousands of employees of Silicon Valley Bank, Signature Bank, and Credit Suisse have discovered the hard way that the stock they receive from their employer can become worthless overnight — just as Enron employees did in 2001.
Why it matters: Rank-and-file employees are being subtly encouraged to borrow money against their vested stock, instead of selling it — a move that in general should be taken only by the extremely rich, operating on very bespoke financial advice.
Driving the news: Better.com is offering an "equity unlocker" mortgage for Amazon employees whereby they can borrow against their Amazon stock rather than selling it at its current depressed level.
There's a conventional Better.com mortgage, secured against the property, for 80% of the value of the home. The other 20% comes by borrowing against the shareholding, at a higher interest rate.
The down payment loan is overcollateralized: The employee needs stock worth twice as much as the down payment.
Between the lines: The main reason not to sell stock is to avoid capital gains taxes on doing so.
That's mostly attractive for people who literally plan to hold the stock until they die, in the hope that their heirs can then take advantage of the step-up in basis provision.
The big picture: Broadly speaking, it's a good idea for employees to sell vested stock in their employer, since they're already massively exposed to the risk of that company doing badly just by dint of working for them.
It's also a bad idea to have a large shareholding in a single stock, since most stocks fail to outperform Treasury bills.
It's an even worse idea to borrow against a large shareholding in a single stock, since in that case you only come out ahead if the stock outperforms the interest rate on the loan. Which will be substantially higher than the interest rate on Treasury bills.
How it works: At Amazon, however, the entire corporate compensation structure is built on an outperforming share price. "Compensation was predicated on the assumption that Amazon's stock would rise at least 15% each year," reports the WSJ.
By partnering with Better to allow employees to hold on to their stock and get onto the housing ladder, Amazon is implicitly encouraging them to do just that.
An Amazon spokesman told Axios that the product was part of an attempt to provide "benefits that aid with both short- and long-term financial success."
What they're saying: The announcement gave Better's CEO the opportunity to paint himself as a "creative" financier; the press release casts his product as a solution for Millennials who "cannot afford to purchase a home."
By definition, however, anybody using this product can afford to purchase a home, just by liquidating half of their Amazon stock.
The bottom line: If you can use your savings to make a down payment, that generally makes more financial sense than any clever alternative.
Go deeper