Idaho to restrict minors from traveling for abortion in 1st such U.S. law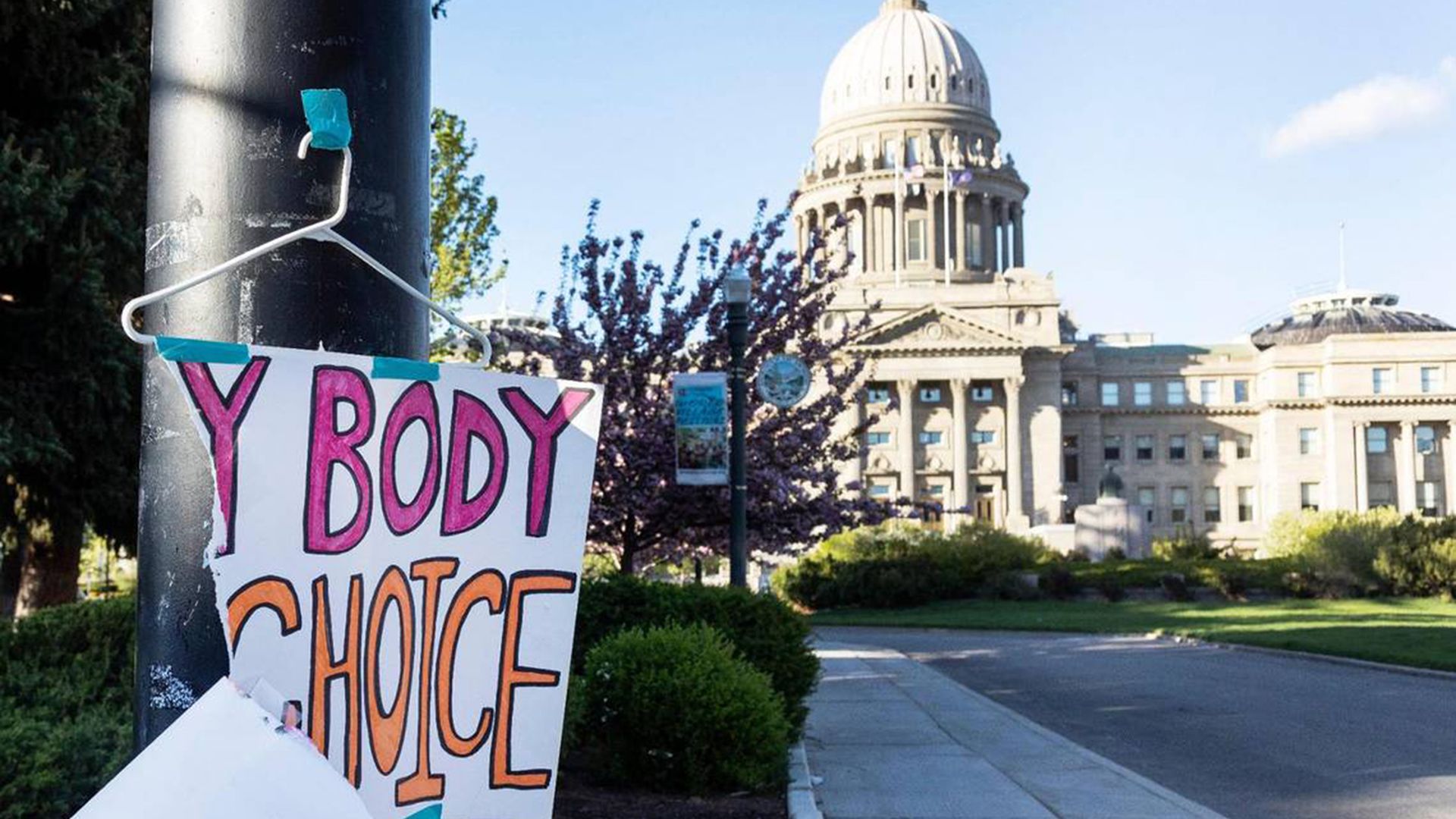 The Idaho legislature on Thursday evening passed the nation's first law that makes it illegal for minors to travel out-of-state to get an abortion without parental consent. The bill now heads to the governor's desk.
Why it matters: This is the first time that a state has put a law on the books that restricts its residents from interstate travel for abortion access.
Details: Idaho's HB 242 would imprison for up to five years any adult who accompanies a minor across out-of-state without a parent's consent — an action that the bill calls "abortion trafficking."
The bill would take effect 30 days after it is signed into law.
Zoom out: A majority of teens who have abortions involve their parents in their decision, and those who choose not to tell a parent usually involve another "trusted adult," according to the American Civil Liberties Union.
Don't forget: When the Supreme Court overturned Roe v. Wade, Justice Brett Kavanaugh wrote in his concurring opinion that a state could not bar a resident from traveling to another state to obtain an abortion "based on their constitutional right to interstate travel."
Yes, but: While the Supreme Court has previously held that a state does not have the authority to enforce its law beyond its borders, legal experts say that in the post-Roe landscape, the high court could revisit that issue.
Between the lines: Other states have attempted to enact laws similar to Idaho's, but they've been struck down by courts.
In Missouri, the state's Supreme Court struck down a parental consent law. The court ruled that the state could not apply its law to conduct happening outside of its borders.
Go deeper