Inflation gauge watched by the Fed shows slowing price gains in February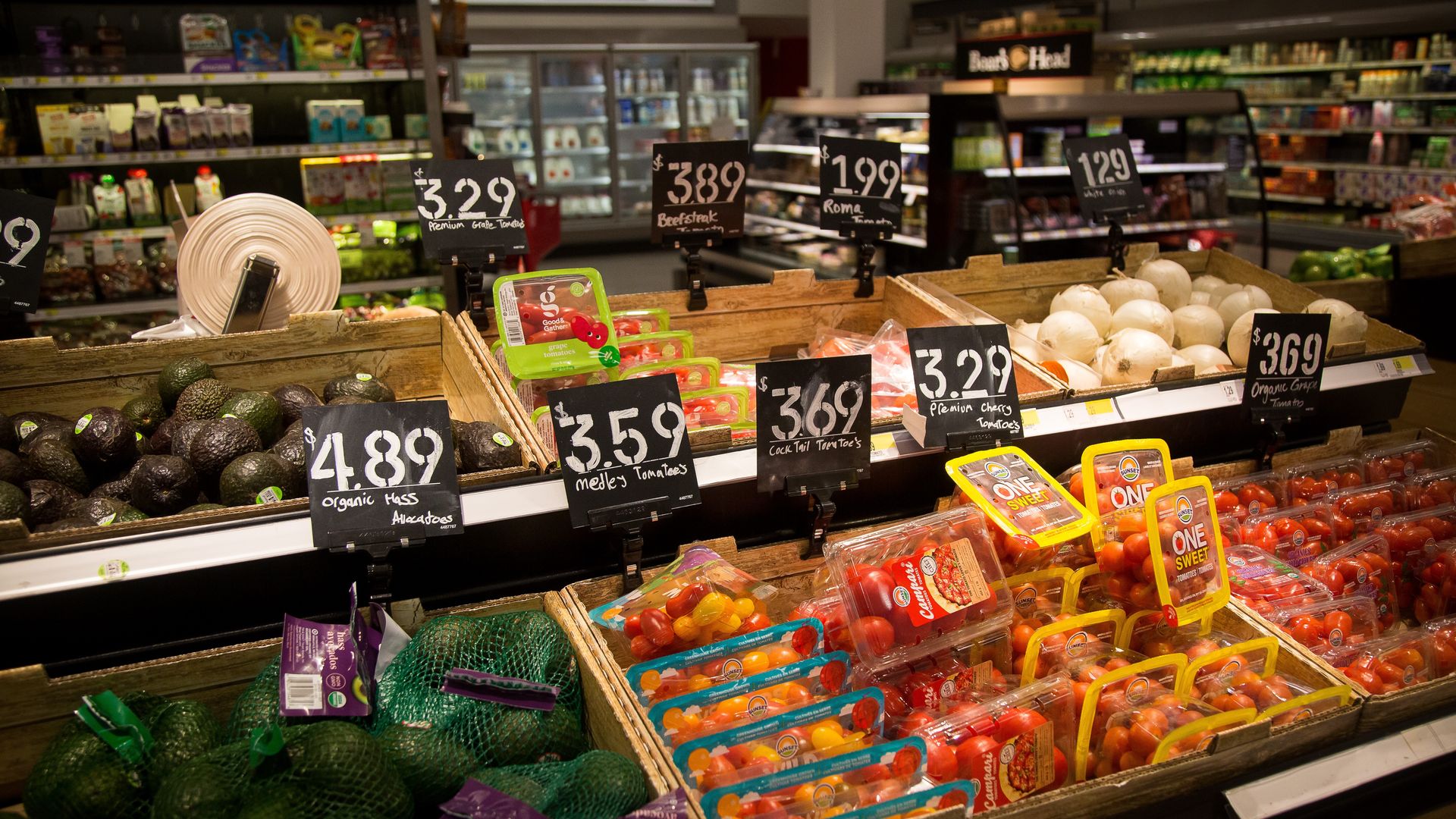 The Federal Reserve's preferred measure of inflation shows prices rose at a slower pace in February, as consumers backed off on spending and income gains cooled, the government said on Friday.
Why it matters: The data may come as somewhat of a relief to policymakers who have been surprised by hotter-than-expected inflation this year and a banking crisis that has complicated their outlook on the economy.
By the numbers: The Personal Consumption Expenditures Index rose 0.3% in February, roughly half as much as it did in January, according to the Commerce Department. From the same month a year ago, the index increased 5%, down from 5.3% in January.
After stripping out volatile food and energy costs, the index rose 0.3% — slower than 0.5% in the prior month. Compared to a year ago, the index increased 4.6% (compared to 4.7% in January).
Details: The report also shows that consumers eased spending significantly in February, compared to a blowout figure the prior month that may have been distorted by seasonal adjustment factors.
Spending rose 0.2%, with consumers spending less on dining out and vehicles. In January, overall spending rose 2%.
After-tax incomes rose at a more moderate pace in February: 0.5%, compared to 2% the prior month. After factoring in inflation, incomes rose 0.2% (compared to 1.5% in January).
The bottom line: The data shows price gains slowing and consumer demand moderating in February, though inflation is still running far above the 2% level desired by the Fed.
Go deeper