Baseball's top earners: Ohtani leads the way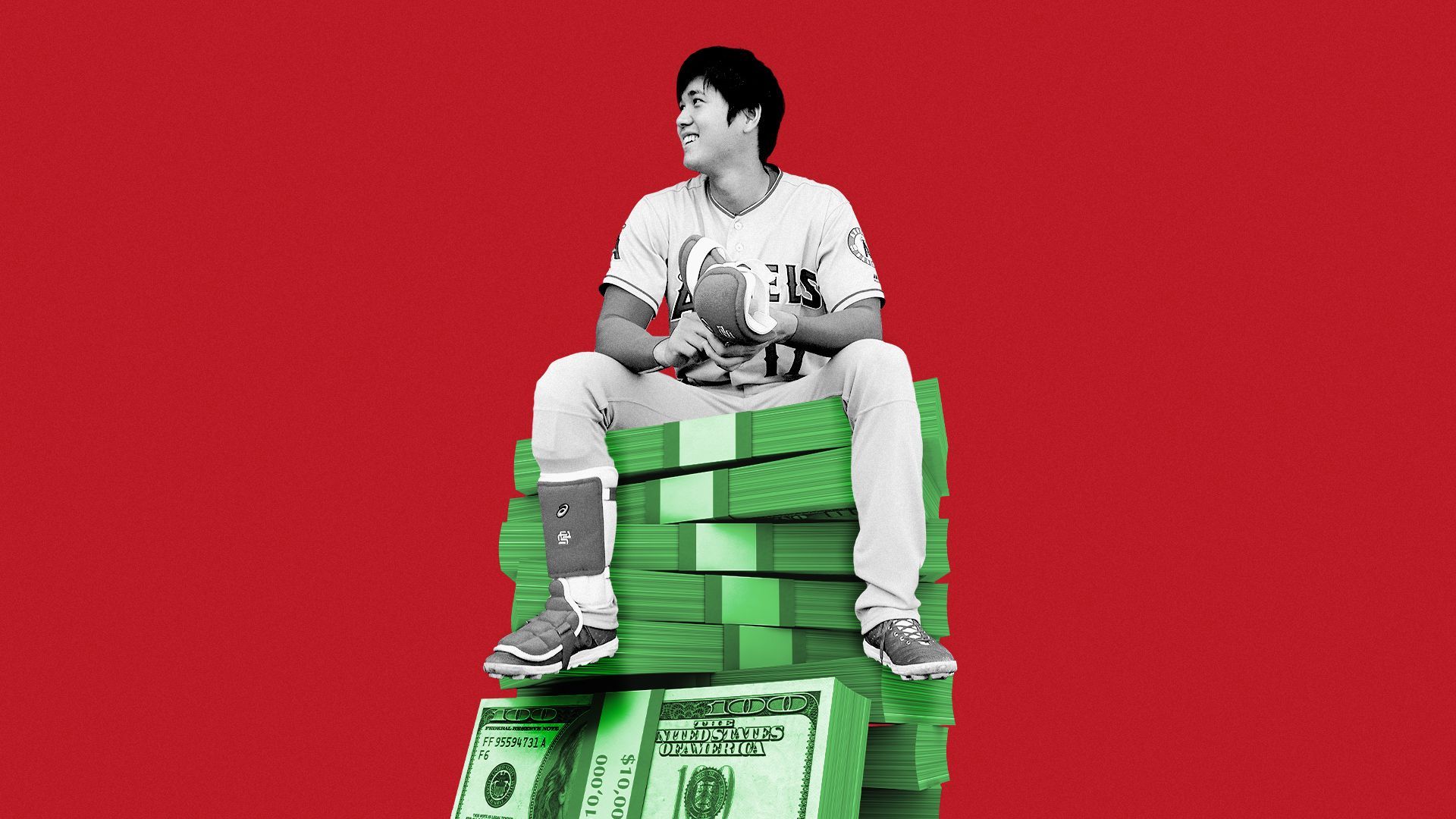 Shohei Ohtani will make an estimated $70 million dollars this year both on and off the field, as he attempts to lead the Los Angeles Angels to their first playoff berth since 2014.
Why it matters: That's a record for Major League Baseball players, per Sportico, topping Max Scherzer's $59 million in 2022.
By the numbers: Ohtani will make $40 million off endorsements alone from partners in the U.S. and Japan — including New Balance, Fanatics and Seiko.
That's six times more endorsement money than any other baseball player will earn this year. Bryce Harper is the closest with $7 million.
Then there's Ohtani's $30 million salary, which is the most ever for an arbitration-eligible player.
Looking ahead: Ohtani could become baseball's first $500 million man when he hits free agency next offseason. All signs point to him breaking teammate Mike Trout's record for the largest contract in MLB history (12 years, $426.5 million).
Go deeper