Michelin backs big tire recycling venture in Europe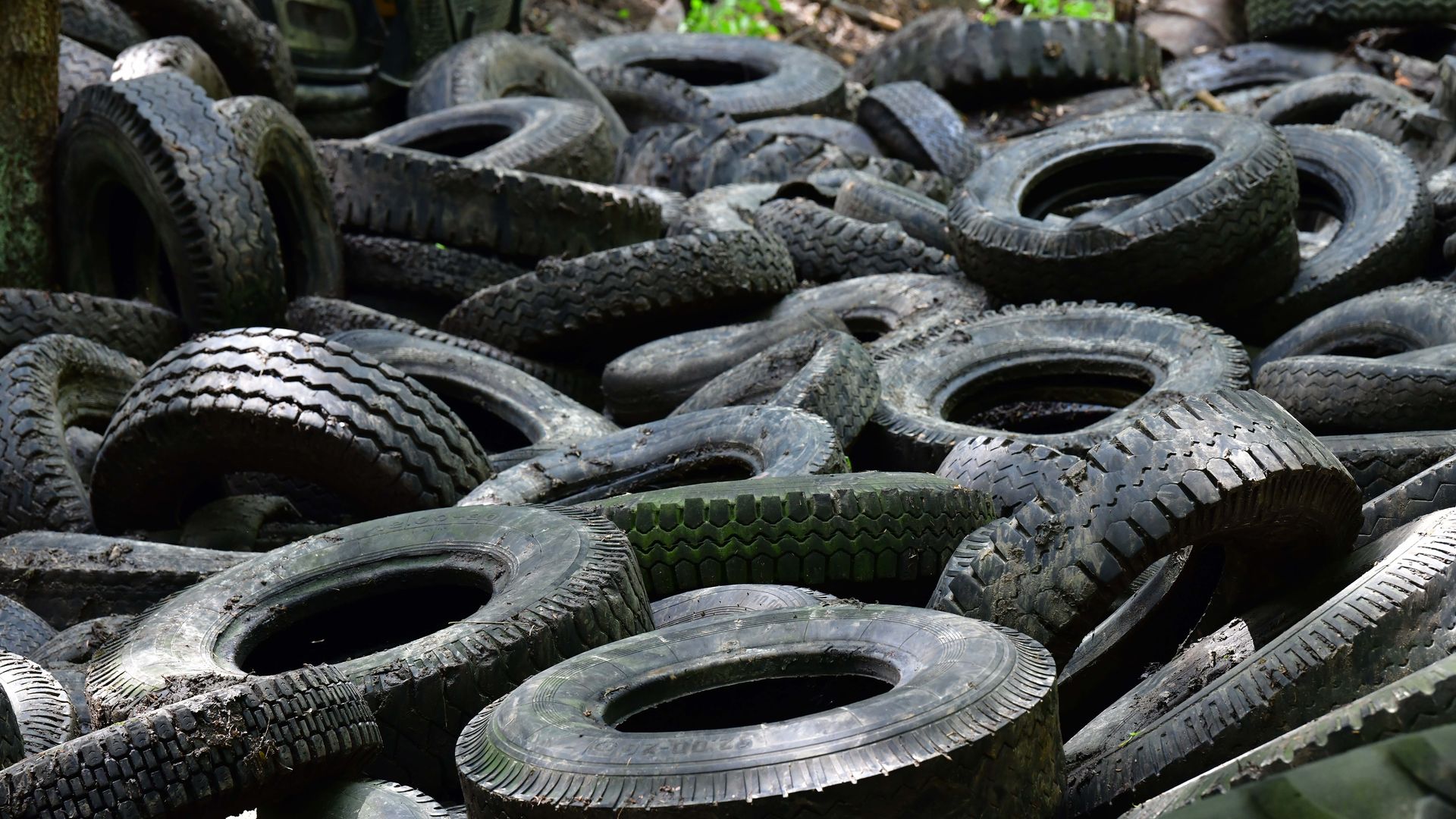 Private equity firm Antin Infrastructure Partners and Sweden's Scandinavian Enviro Systems have formed a joint venture, backed by tire giant Michelin, to launch a large-scale European tire recycling group.
Why it matters: An estimated 1 billion tires reach the end of their lives each year, the vast majority are tossed into landfills.
This includes around 3.5 million tons of tires in Europe alone,
Details: Antin is expected to hold a 70% stake in the JV. The supply agreement with Michelin, which is being called a "partner" to the JV, includes delivery of recovered carbon black and tire pyrolysis oil.
The bottom line: The group's first full-scale plant will be in Sweden, with the ability to recycle around 40% of that country's annual end-of-life tires, with construction to begin later this year. Once completed, plans are to construct similar facilities throughout Europe.
Go deeper