Mexican officials say migrant facility workers to face charges over deadly fire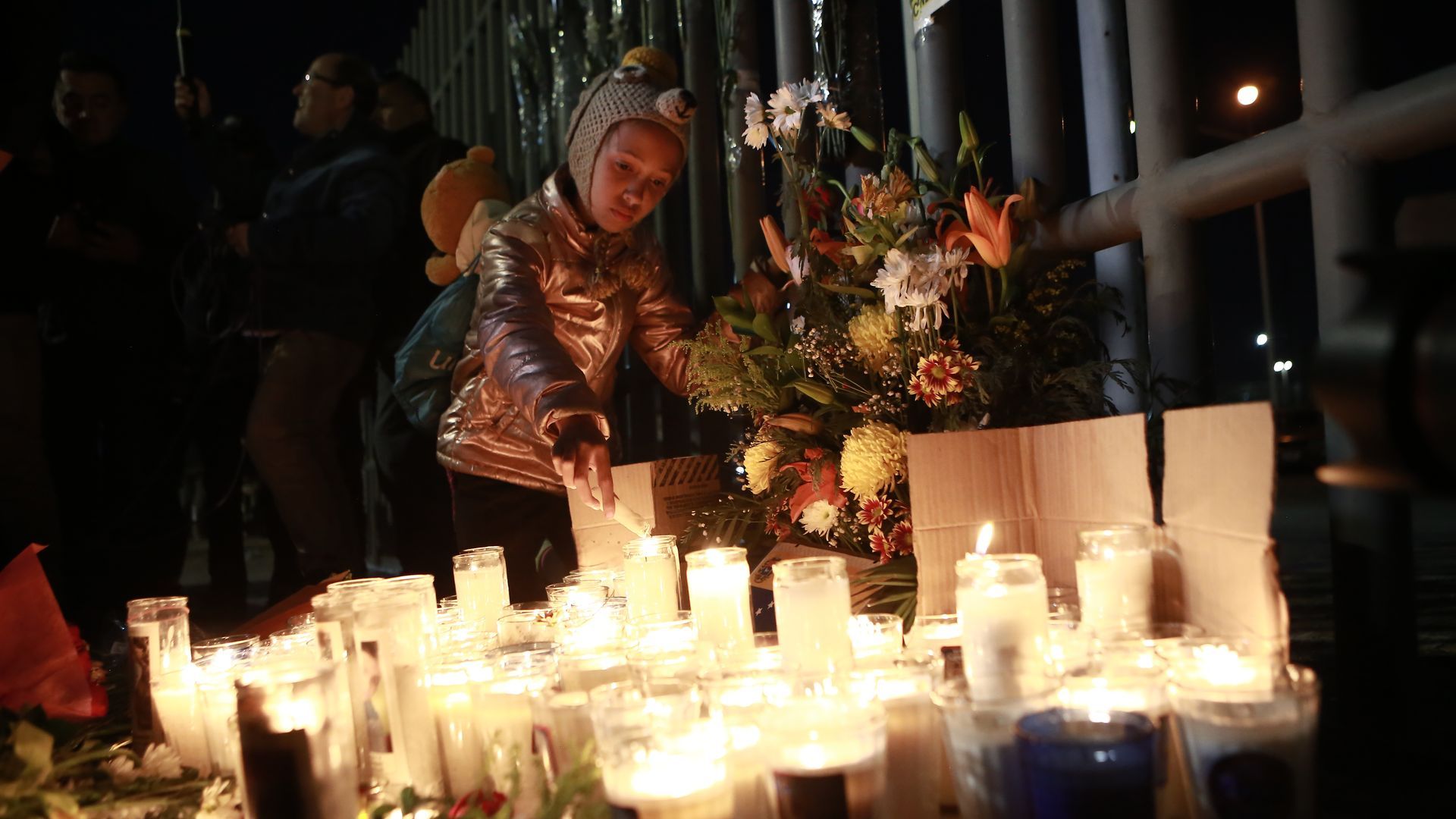 Mexican authorities say they've detained eight suspects in connection to the fire at a migrant facility in Ciudad Juárez that left dozens dead on Monday after a video showed security guards leaving people behind bars before fleeing.
Driving the news: Security and public safety minister Rosa Icela Rodríguez said during a news conference on Wednesday that those detained include two federal agents, five people who worked for the private security company that ran the center and a state employee.
Citing an ongoing investigation, authorities have declined to say what charges they will face.
"Evidently there is a serious crime here with the indications that the gate was not opened," Rodríguez said.
Details: The announcement came as outrage grows over a leaked security video showing guards leaving people locked inside as the fire spread.
In the surveillance video, which has been verified by authorities, migrants are seen behind bars as fire and smoke begin to engulf the room. Two security guards appear to walk away without making any attempt to free the men.
A group of 210 human rights groups and immigrant rights organizations called for a speedy, but thorough investigation, saying the video shows "a series of omissions by the authorities in charge."
President Andrés Manuel López Obrador said Tuesday the blaze was caused by the migrants who lit mattresses on fire to protest deportations. Advocates say some deaths could have been prevented if detainees had been let out.
Authorities revised the death toll to 39 people on Wednesday, ranging in age from 20 to 51. About two dozen others who were hospitalized were in grave or delicate condition.
Most of the victims were from Central and South America.
What they're saying: "We're here to pass through and we are not delinquents, so I don't know why they had to keep us behind bars," Marcelo, a man who said he was in the Juárez center during the fire with a friend who was hospitalized, told Noticias Telemundo. He did not give his last name.
Go deeper