Chinatowns nationwide resist gentrification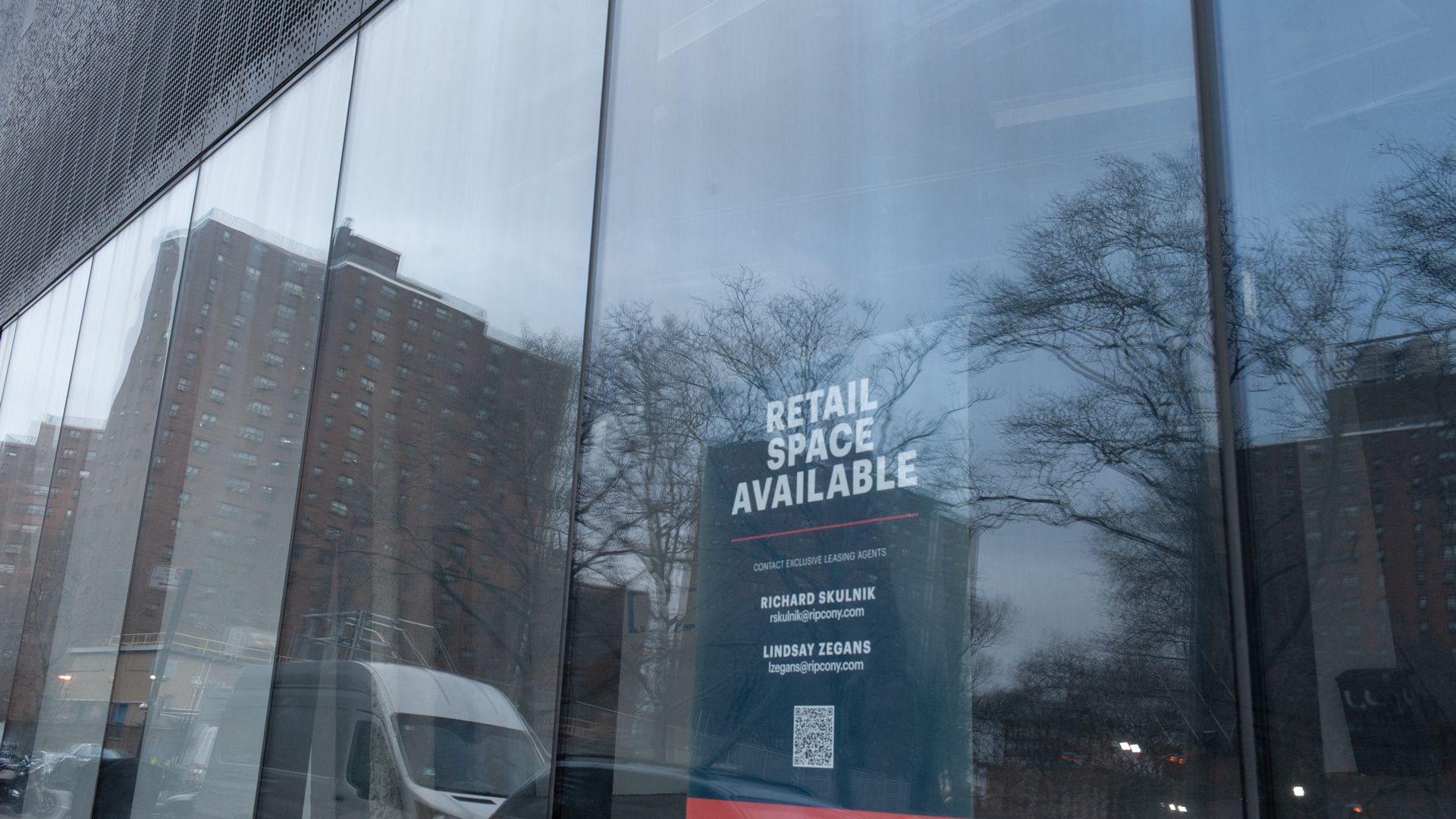 Recent threats to some of the nation's oldest Chinatowns in Philadelphia, San Francisco and New York City have raised concerns about displacement for Asian Americans who see Chinatown as both a symbol of their resilience and a place to protect in the wake of anti-Asian hate.
Why it matters: Chinatowns have served as an ethnic and cultural marker since Chinese immigrants first arrived in the U.S. But many are decreasing in size — or completely disappearing — amid urban development and gentrification as cities look to maximize profit in their downtown centers.
Driving the news: The Philadelphia 76ers' proposal to erect a new NBA arena on the southern border of the city's Chinatown is the latest effort affecting a community that has long resisted large commercial enterprises.
Locals have had mixed responses even though the Sixers say the arena could stimulate the local economy by expanding job opportunities and creating partnerships to generate "business growth for diverse communities."
Xu Lin, who grew up in Philly's Chinatown and is co-owner of the restaurant Bubblefish, which is two blocks from the proposed site, told Axios that locals are concerned not only about the community's safety from increased crowds, but also about the impact on local businesses.
He pointed to the Capital One Arena, which largely forced Chinese residents and businesses out of D.C.'s Chinatown, as a cautionary tale: "Every time a big project comes in and threatens our livelihood, we lose a part of our community, and then also the possibility of growing."
The big picture: Like many other marginalized communities, the Chinese immigrants who first came to the U.S. in the 1700s and 1800s faced hostility, segregation and exclusion.
There was a coordinated effort to "push people into Chinatown to exclude them from other neighborhoods" as white Americans increasingly associated Chinese people with disease and blamed them for economic turmoil, Ian Shin, Asian American studies professor at the University of Michigan, told Axios.
Chinatowns, as a result, were both "an outcome of racism as well as a place for the community to gather," he noted.
As the neighborhoods began to flourish into the 20th century, they also became sites of organizing and activism. These "dueling forces" allowed Chinese Americans to see their community "as a source of strength and a source of pride," Shin said.
San Francisco's Chinatown, the oldest and second largest Chinese American community in the nation, has faced a number of threats over the years, Malcolm Yeung, executive director at the Chinatown Community Development Center, told Axios.
San Francisco's pricey real estate market, for example, is an ongoing threat to Chinatown, Yeung said.
Single-room-occupancy buildings, which are often geared toward people with low incomes, started to become out of reach for seniors in Chinatown in 2015, Yeung said.
"That really was the period when concerns around potential gentrification of Chinatown reemerged in a concrete kind of fashion," he said.
But residents of San Francisco's Chinatown had a big victory last October when eight renters won a $618,000 settlement in a tenants' rights lawsuit.
As part of the settlement, the property management company committed to providing tenants with Chinese translations of any relevant tenancy documents, as well as allowing plaintiffs to hang dry their laundry in their windows as long as they are not fire escapes.
What they're saying: The outcome of the lawsuit staved off an effort to "get rid of the old, low-paying tenants" and draw in people who were willing to pay higher rents to be in walking distance to the new restaurants and exclusive clubs, said Tom Drohan, a lawyer with Legal Assistance to the Elderly, told Axios.
In the sixties and seventies, San Francisco's Chinatown faced the threat of redevelopment, which decimated the predominantly Black neighborhood of the Fillmore.
"During that period, we saw a number of communities erased," Yeung said.
In what was then called Little Manila, redevelopment "systematically demolished and replaced" single-room-occupancy buildings in what is now the Financial District and replaced those buildings with high-rises, he said.
They "went right up to the border of Chinatown, so as a community, we are incredibly cognizant of the fact that redevelopment could essentially erase this community," Yeung said.
The bottom line: Yeung said that as the city works to revitalize a downtown that has struggled to recover from the pandemic, Chinatown will have to stave off efforts of "recovering in a way that drives transformation, which can potentially gentrify Chinatown away from it being Chinatown."
Residents in New York City's Two Bridges neighborhood, which is located in the Lower East Side / Chinatown, pushed back against threats of gentrification there with a lawsuit in October against a development project.
The lawsuit — which includes a city elected official and residents of the community — alleges the construction will lead to the loss of open space and cause "deleterious environmental impacts" in a neighborhood with residents who already suffer from respiratory illnesses.
Residents say the proposed development violates a 2021 voter-approved ballot measure that enshrined the right to clean air and water into the state's constitution.
State of play: The Lower East Side, which has among the highest rates of asthma in New York City, has "borne the brunt of environmental racism and what we believe is that this amendment to the state constitution gives us an opportunity to fight for environmental justice," Christopher Marte, a city council member, who represents the area and is a plaintiff in the suit, told Axios.
Affordability remains the overall challenge residents and businesses continue to face in New York's Chinatown, Vic Lee, co-founder of Welcome to Chinatown, a city-based nonprofit that helps to address needs of businesses in the community, tells Axios.
Meanwhile: Chicago's 110-year-old urban Chinatown is thriving and growing — an anomaly in North America. The Asian American population in the neighborhood, located just south of downtown, grew by 31% in the last census.
The intrigue: One somewhat controversial tool the community has used to resist gentrification has been advertising rental units through word of mouth, in Chinese-language media or on informal Chinese-language flyers.
What to watch: With the emergence of different forms of Chinatowns, such as ethnoburbs, Shin — the professor from Michigan — said it's critical to ensure that the urban Chinatown centers continue to serve the people who need it most, including working-class Chinese immigrants who are largely in the service sector.
The key ultimately lies in how developers consult the community, Shin noted.
"If you talk to people based on their class, based on their immigration status, based on their generational standing, how long they've been in the United States — all of these people have different and equally valid claims as to what should happen to it."
Go deeper