U.S. grants Costa Rica $25M to bolster cybersecurity efforts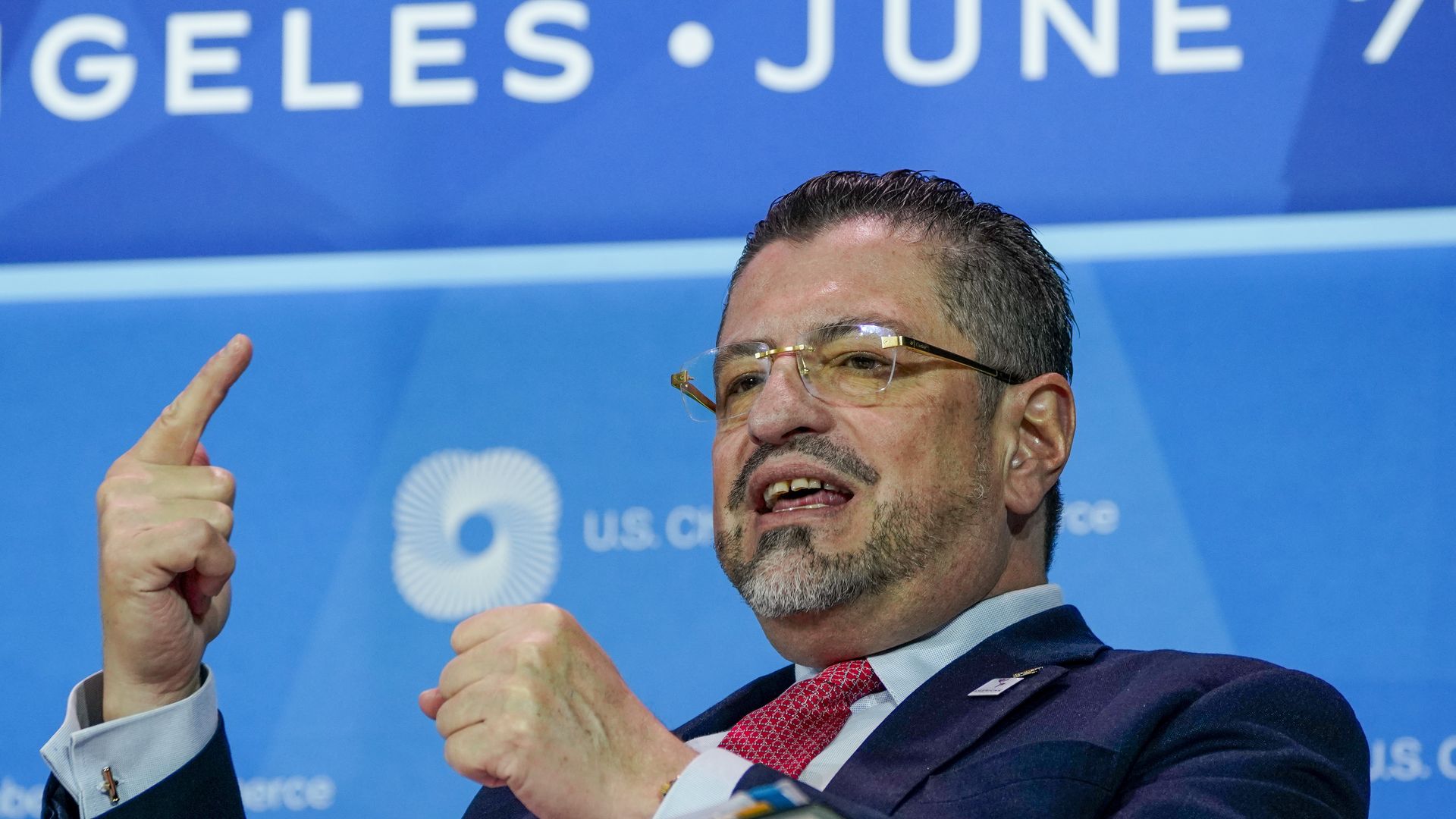 The State Department is granting $25 million to the Costa Rican government to help with recovery from a series of brutal ransomware attacks last year, according to a senior administration official.
Why it matters: The new funding sets a precedent that the Biden administration will send aide to allies when faced with cyberattacks from foreign adversaries.
The senior administration official told reporters during a briefing that the Costa Rican government believes last year's attacks were tied to the country's "strong support for Ukraine."
The now-defunct Russian ransomware gang Conti claimed responsibility for the first attack, while another Russian gang, Hive, claimed a second one that shortly followed.
The big picture: The United States is increasingly providing grant assistance to allied nations facing attacks from foreign cyber adversaries.
Flashback: Costa Rica has faced a series of ransomware attacks in the last year that have affected the country's public health system, finance ministry, Social Security program and transportation agency — resulting in delayed government employee paychecks, resident tax filings and more.
Details: The new funding, which Chaves requested, will primarily go to standing up a new security operations center inside Costa Rica's Ministry of Science, Innovation, Technology and Telecommunications, per the administration official.
The center will detect, prevent and respond to cyberattacks, as well as help strengthen networks across the entire Costa Rican government against future cyber threats.
Funding will also go towards cybersecurity trainings, new hardware and software license purchases and other items to help the government with strategic and technical planning support, the official said.
The intrigue: Costa Rica has now applied to join the Counter Ransomware Initiative, a U.S.-led group of 37 governments working together to fight ransomware.
Current member governments will have a chance to weigh in on Costa Rica's potential membership before a formal invitation would be handed out.
What's next: A member of the Biden administration will soon meet with Chaves to discuss next steps for the funding, the official said.
Sign up for Axios' cybersecurity newsletter Codebook here
Go deeper