Timbaland plotting collaboration with an AI artist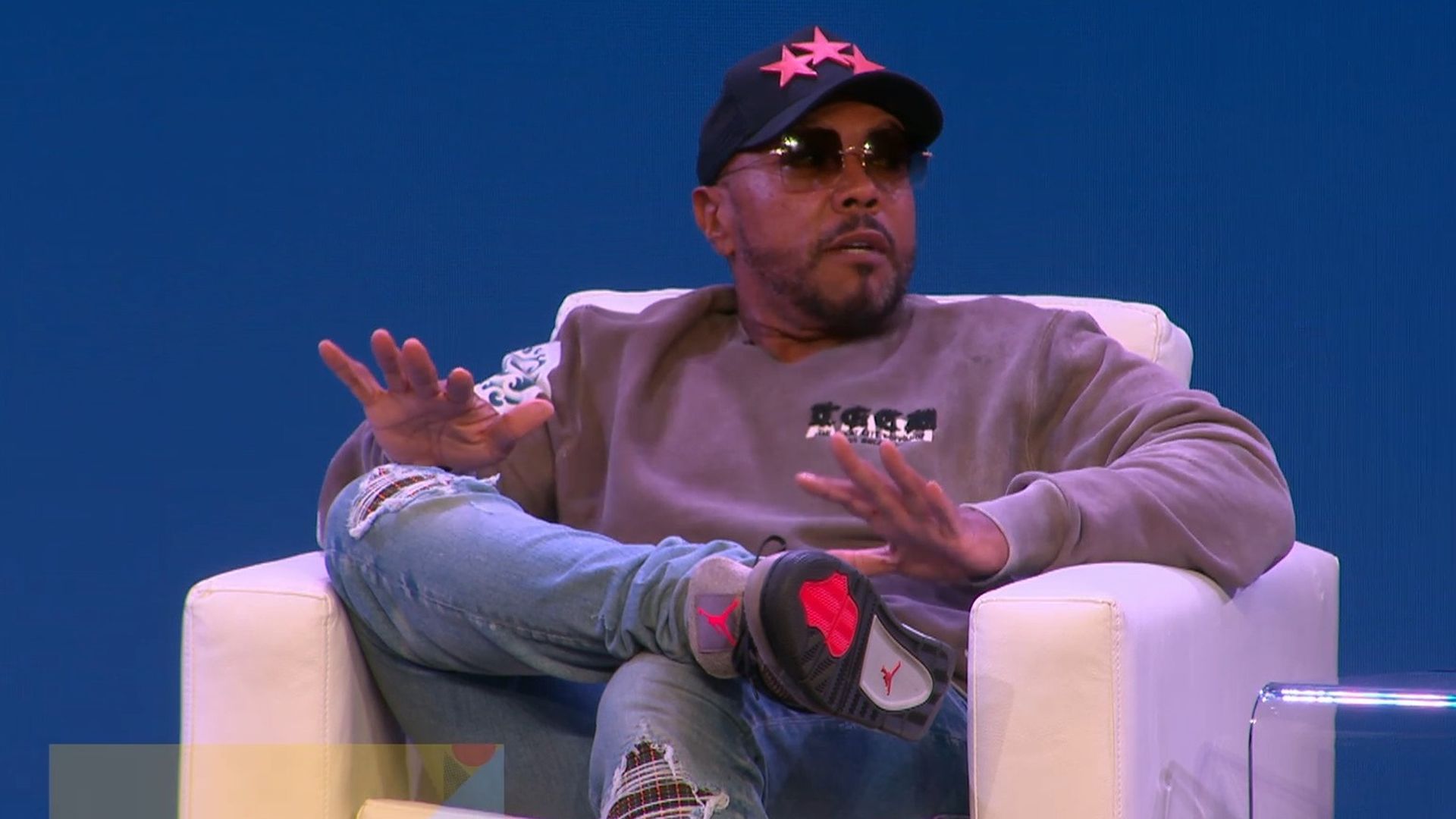 Musical sensation Timbaland's latest innovation could cause you to rethink what's real.
What's happening: The rapper-producer said Wednesday at Axios' What's Next Summit that he's considering incorporating fictitious AI influencer Lil Miquela into his next musical endeavor.
"I don't want to get into details but … you've never seen Timbaland with an AI artist," he told Axios' Hope King. "Who I'm enjoying now is watching Lil Miquela. She's an AI robot, and I'm like, man, imagine if I stood beside her with a dope-ass song."
Zoom out: Timbaland, who cofounded Beatclub to nurture budding musical artists, appeared on stage alongside co-founder Gary Marella and creative partner Zayd Portillo.
He also had positive things to say about video-sharing service Triller after reportedly settling a lawsuit with the company.
TikTok and Triller "are dictating the new new," he said.
"TikTok might be gone, so they're gonna be other" services, Timbaland said, referring to debate in Washington over whether to ban TikTok.
"We're pushing for Triller," Marella added.
Timbaland said he still enjoys the "art of discovery" in music despite a deluge of new tracks every year on platforms like Spotify and SoundCloud.
"To me it's never enough," he said. "I'm a hunter."
Marella said Beatclub, which he said has "under 100,000" members after moving beyond an invitation-only phase, empowers independent artists.
The intrigue: TikTok has revolutionized how people discover new tunes, Timbaland said, but he insisted he's keeping pace.
"Music is a young sport," he said. "Some people feel like (they're) older now. … Not me. I'm still 19 at heart."
He added that he tries to serve as an example for aspiring musicians hoping to break into the business.
"I am music," he said. "I am what you are trying to be."
Go deeper