The case against Biden and Trump efforts to boost U.S. industry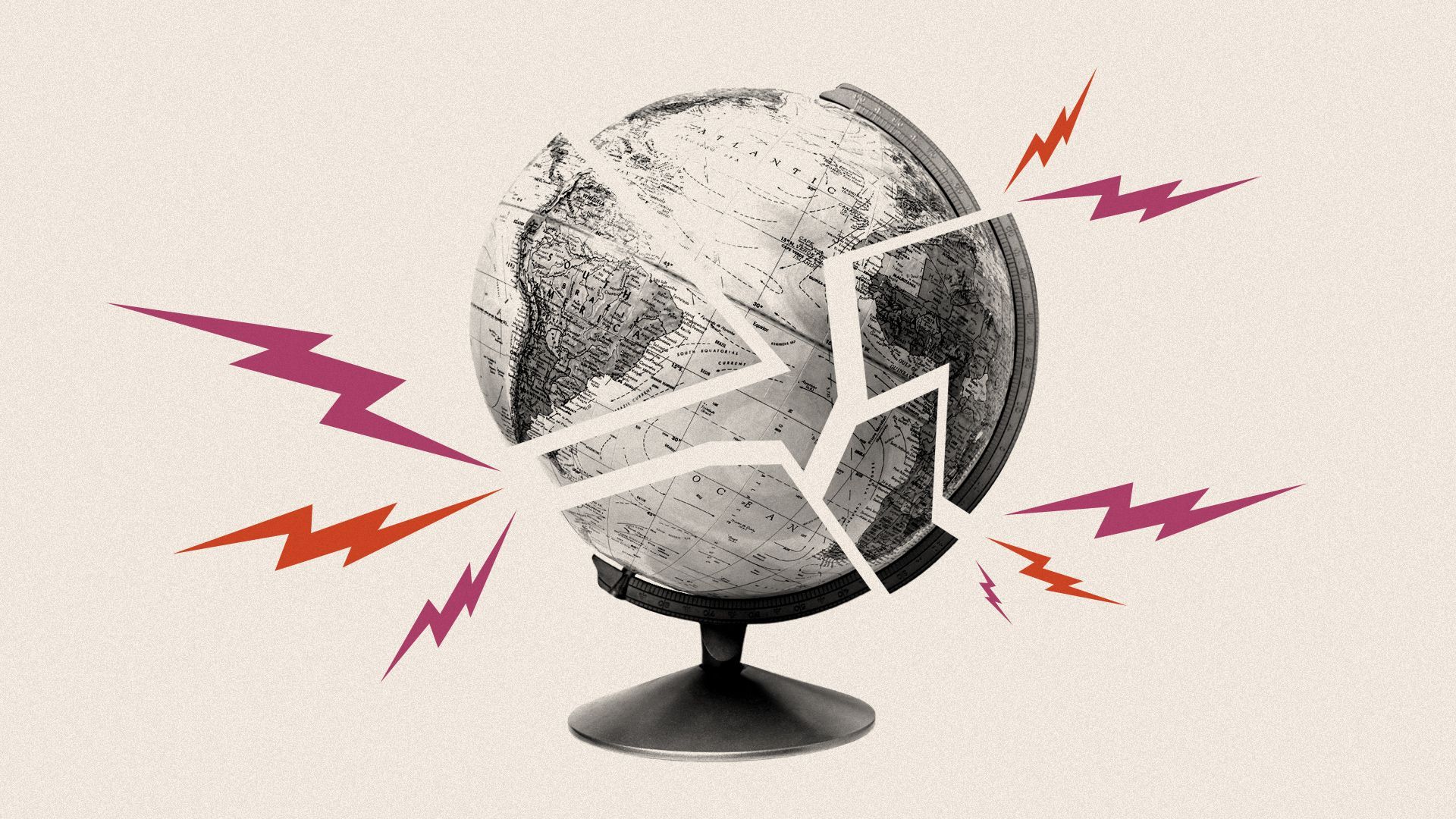 Throughout the Trump and Biden years, a common thread in U.S. economic policy has been a focus on bolstering domestic industry, even when it means burning bridges with trading partners and backing away from the era of globalization.
Why it matters: The question of how the United States ought to engage in the global economy is up for grabs right now in a way it hasn't been in a generation, with the Biden administration focusing on domestic investment and disentangling the U.S. economy from China.
Driving the news: A blistering new essay — much discussed among policy influencers in recent days — argues that approach is an economic and diplomatic dead end.
Adam Posen, president of the Peterson Institute for International Economics, argues in Foreign Policy that "America's Zero-Sum Economics Doesn't Add Up," the latest pushback to the approach from economists who are generally sympathetic to the administration's goals and philosophy.
State of play: The U.S. has adopted a 21st-century version of industrial policy, using government power (and dollars) to steer major industries.
That includes investment in domestic semiconductor production and climate-related technology, as well as "Buy America" provisions that require domestic components for infrastructure and other investments.
It also includes cutting China off from American components viewed as having national security importance and leaving many Trump-era tariffs in place.
What they're saying: "This policy approach, while having considerable popular appeal at home, is based on four profound analytic fallacies," Posen writes.
Namely, "that self-dealing is smart; that self-sufficiency is attainable; that more subsidies are better; and that local production is what matters."
"Each of these assumptions is contradicted by more than two centuries of well-researched history of foreign economic policies and their effects," he writes.
Posen draws an analogy with being the commissioner of a sports league — a person who does not care which teams win or lose but aims to have fair, reliably enforced rules and shape how the game is played.
"The United States should go back to its commissioner's role in the global economy," Posen writes, "allowing others to win or lose any specific game or even season but ultimately shaping who plays under what conditions. That, rather than the current shortsighted self-dealing, would be an industrial policy that would work."
The other side: The same issue of Foreign Policy contains an interview with Biden's trade representative, Katherine Tai, offering a (de facto) riposte to Posen.
"From my perspective—at least in the trade and economic lane—it isn't about containing China," said Tai. "It is about lifting up America."
"Lifting up our workers in certain sectors who felt as if they have been very much invisible in the pursuit of efficiency in global economic integration," she continued, "lifting up our infrastructure, which is really still coasting on investments that we made a couple of generations ago; and pulling ourselves up to make sure that we can run faster and jump higher."
Go deeper