Sally Susman book: Commanding the communications hot seat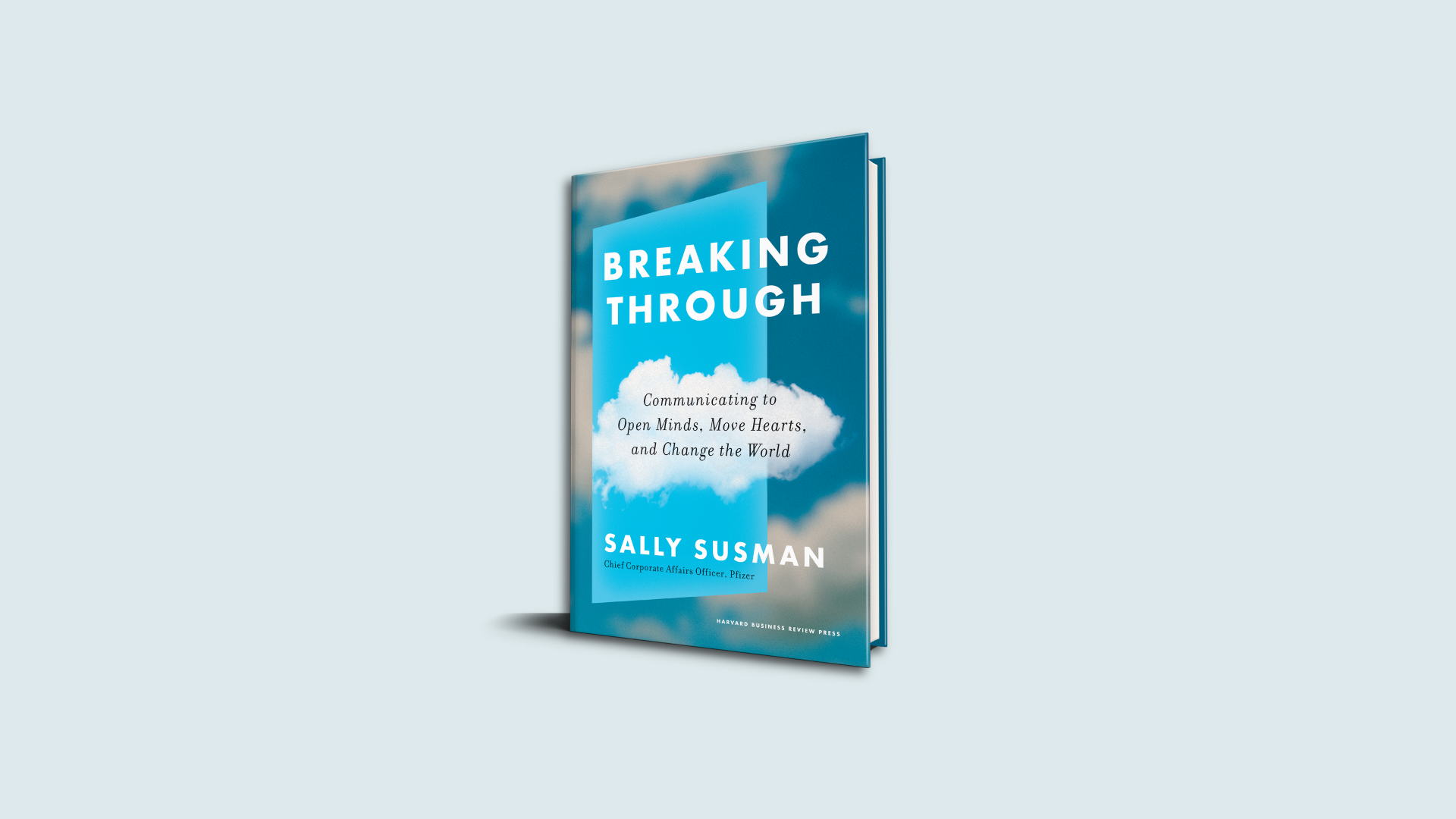 As top communicators are increasingly earning a seat at the table only to discover it's a hot seat, it's important for them to seek out experienced contemporaries for advice and guidance.
In her new book, Sally Susman, the chief corporate affairs officer for Pfizer, shares real world examples and offers tangible suggestions on how to navigate the delicate — and sometimes polarizing — job of communications.
Why it matters: "Breaking Through: Communicating to Open Minds, Move Hearts and Change the World" avoids the pitfalls of leadership books that can at times be dry and self-serving. Susman offers practical advice from someone who has earned her place as a trusted adviser during crises.
What she's saying: "We've made great strides in getting the seat at the table and I think that argument has largely been put to bed," she tells Axios.
"What I'm focused on is for professionals and leaders to have the best, most sage advice. Communicators are solving problems in a rapid-fire environment, across multiple channels and with an array of stakeholders — the seat is very hot."
The big picture: No matter your role or sector, being a smart communicator is essential in this loud, crowded and complex world, says Susman.
Her comms "power tools" are intentionality, candor, curiosity, creativity, gratitude, preparation, humor and reflection.
In the book, Susman explains how these tools guide her both personally and professionally — from dealing with less than stellar feedback to navigating a corporate response to Russia's invasion of Ukraine, rolling out the COVID-19 vaccine or coming out in the 1980s.
The bottom line: Having worked with nine CEOs across three companies — American Express, Estée Lauder and Pfizer — Susman has seen how effective communications can impact business.
"Because of the increased scrutiny and the elevated stakes, communications can no longer be considered a soft skill. The ability to lead and drive the public conversation is a rock-hard competency," she writes.
Go deeper