Ubisoft's new AI writing tool still requires human writers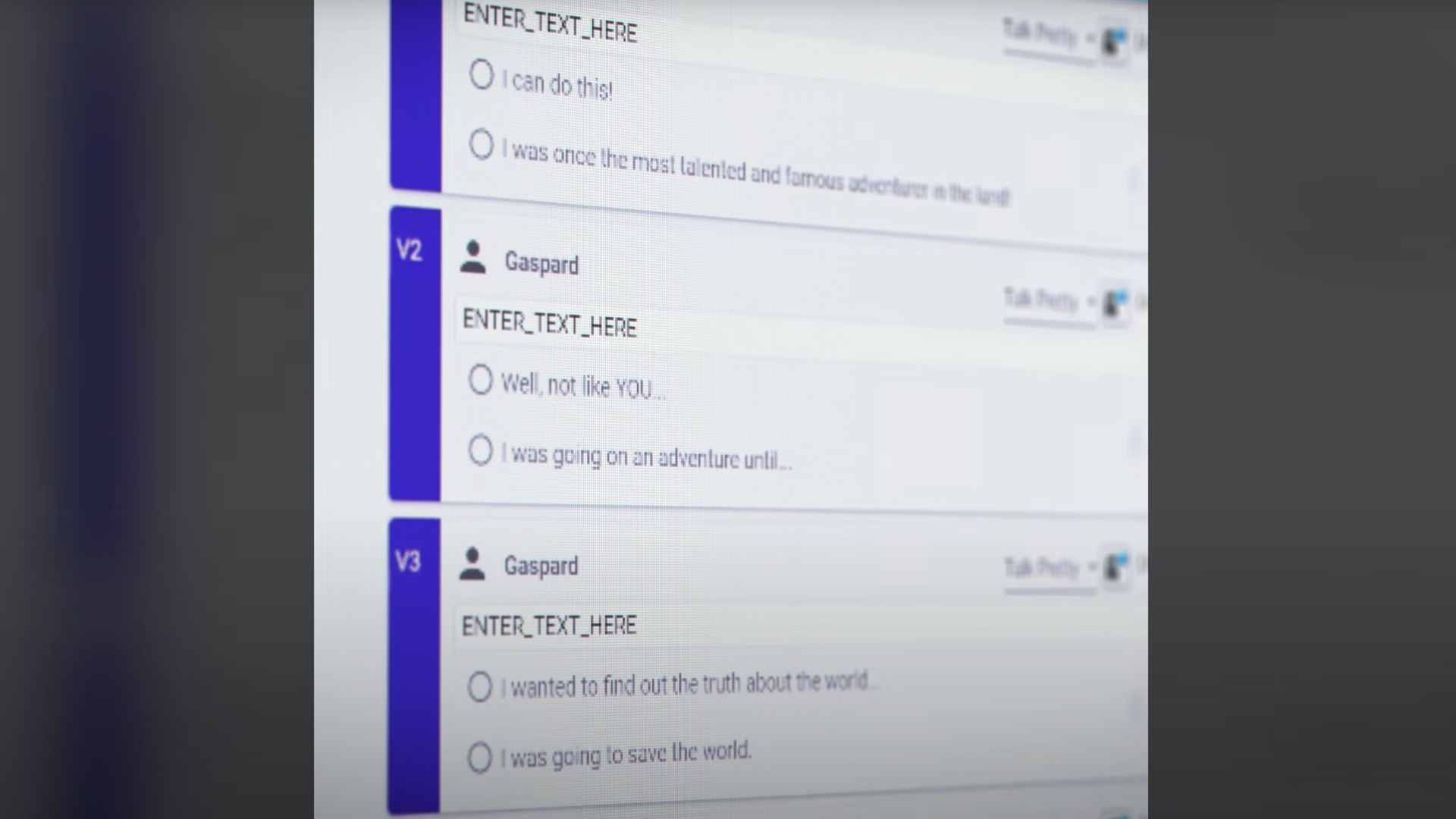 Ubisoft's new artificial intelligence tool Ghostwriter is designed to help the company's writers, not put them out of work, one of its creators, Ubisoft research scientist Ben Swanson, tells Axios.
Why it matters: Ghostwriter was one of the highest-profile AI announcements at last week's Game Developers Conference.
With the buzz came debate among attendees and observers about the impact such tools may have on creative people in the field.
Catch-up quick: Ghostwriter is a newly designed tool for creating more varied "barks" — or spoken lines, heard in the background — in games filled with computer-controlled crowds.
As explained in a GDC talk last week, a Ubisoft writer comes up with a character and a situation, then Ghostwriter generates numerous lines the character might say, allowing the writer to select, edit and incorporate their favorites.
What they're saying: "Artists, writers and coders will always be at the heart of the development process, and while AI can assist creators in their workflow, it's the artistic vision and perspective of individuals that are essential in the creation of games," Swanson says.
The Ghostwriter tool was built at the request of Ubisoft writers to see if AI and machine learning could help with one of the more tedious tasks of writing massive open-world games, he said.
Scripts for such games can stretch to 100,000 lines of dialogue, he noted, and help on barks can make a game world richer.
Ubisoft does not plan to use Ghostwriter to "generate plot, character backstories, lore or any of the other core elements of our narratives," Swanson says.
What's next: Ghostwriter is still in its test-and-learn phase and is not yet part of the production flow for any of Ubisoft's titles, Swanson says.
Go deeper:
Sign up for the Axios Gaming newsletter here.
Go deeper