To reassure Americans their deposits are safe, bring in the politicians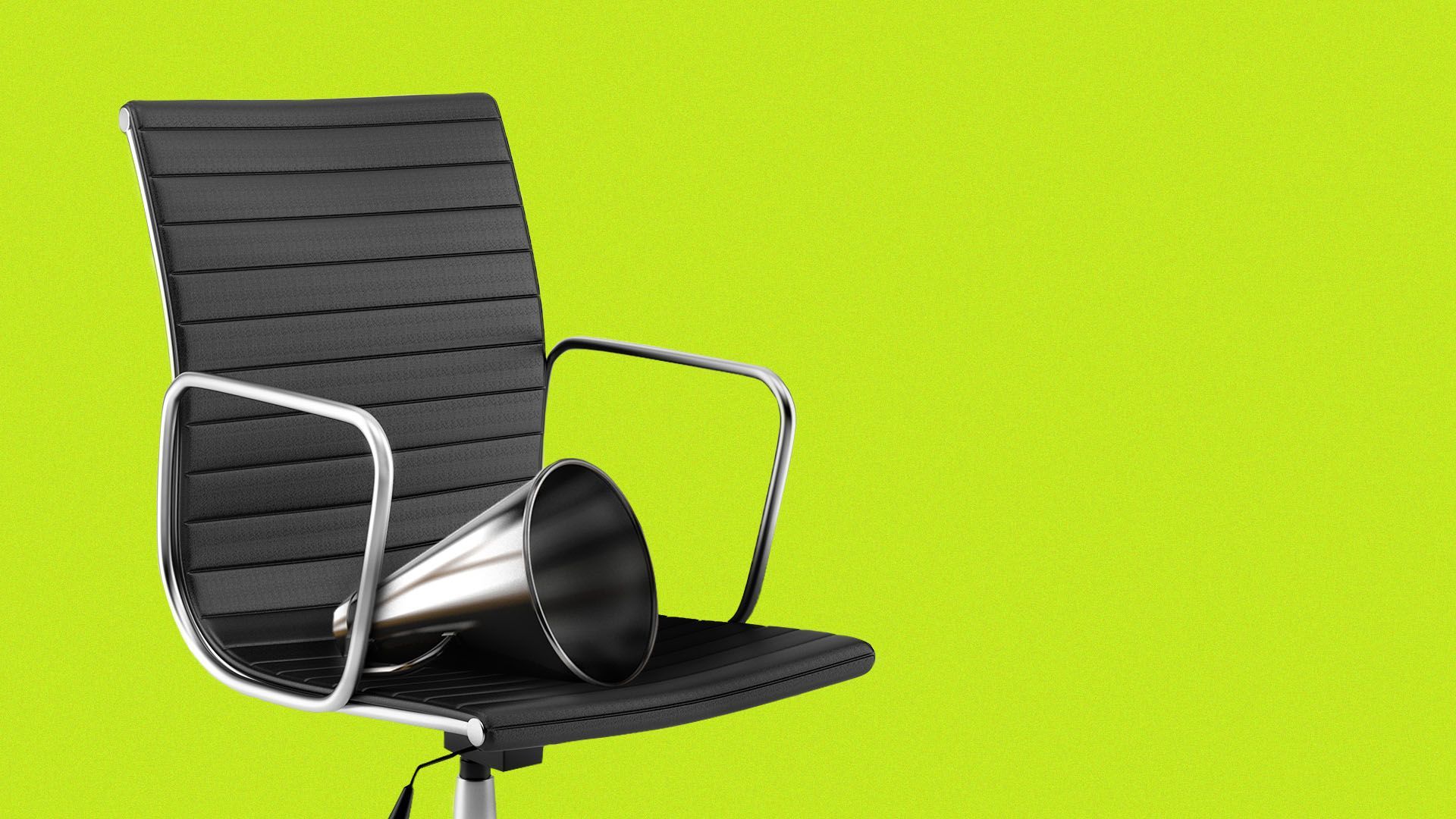 The government's initial strategy, on the weekend that SVB failed, was simply to assert that public confidence in the banking system was strong, in hopes that confidence would thereby magically manifest. When that failed, the Plan B comms strategy seemed as though it wasn't entirely thought through.
Why it matters: Every bank in the country, with the possible exception of the ultra-giants sitting on more than $1 trillion in assets, now has depositors worried about the safety of their money. The banks need the government to reassure those depositors — and the government isn't doing a great job.
The big picture: The comms strategy has been spearheaded by Treasury secretary Janet Yellen and Fed chair Jay Powell, both of whom are technocrats who lean instinctively and vocationally toward carefully chosen words.
Neither of them is a politician with a natural facility for communicating directly with the general public.
Where it stands: After the initial intervention failed to stanch the outflow of deposits from regional banks, there were three main attempts to reassure depositors.
The first was a speech by Yellen to the American Bankers Association in which she averred a "resolute commitment to take the necessary steps to ensure that depositors' savings and the banking system remain safe."
The second was testimony by Yellen to Senate on Wednesday in which she used the exact same words. (Those words were then tweaked slightly on Thursday, for a subcommittee of the House Appropriations Committee, but the message didn't really change.)
The third was the press conference by Powell after the Fed's rate-hike announcement, in which he said that "all depositors' savings and the banking system are safe."
The catch: These statements were hardly unambiguous.
When the Economist's Simon Rabinovitch asked Powell whether we are now in a situation where "de facto deposit insurance covers all savings," Powell could have just said yes. Instead, he demurred, replying: "Well, I'm not saying anything more than I'm saying."
Yellen also undercut her message by telling one senator that "I have not considered or discussed anything having to do with blanket insurance or guarantees of all deposits."
That statement sent regional bank stocks tumbling.
Between the lines: All of the messages were buried within longer communications that covered a lot of ground; none of them were simple and succinct standalone statements.
Yellen and Powell seem to be trying to communicate that, at least for the time being, any bank failure would have potentially systemic ramifications, and that they would therefore cover uninsured depositors in exactly the same way they did with SVB and Signature. For unclear reasons, however, they seem unwilling to say that explicitly.
FDIC insurance covers deposits to at least $250,000 — SVB and Signature are examples of it going much higher than that. Depositors want to be told explicitly that other bank failures would also raise the systemic risk of deposit flight, triggering unlimited insurance.
The intrigue: The communicator-in-chief, President Joe Biden, has so far said nothing at all on the subject. Neither has the only other elected politician in the executive branch, Vice President Kamala Harris.
Our thought bubble, from Axios Communicators' Eleanor Hawkins: Clear communication here would require less in the way of acronyms, jargon, and numbers — and more in the way of narrative.
A simple, clear, unhedged and unambiguous statement from the president, echoed repeatedly by Yellen and Powell, would go a very long way.
Go deeper: The government's failure to restore trust in the banking system
Go deeper