"Terrible situation" unfolds in Mississippi after violent tornado outbreak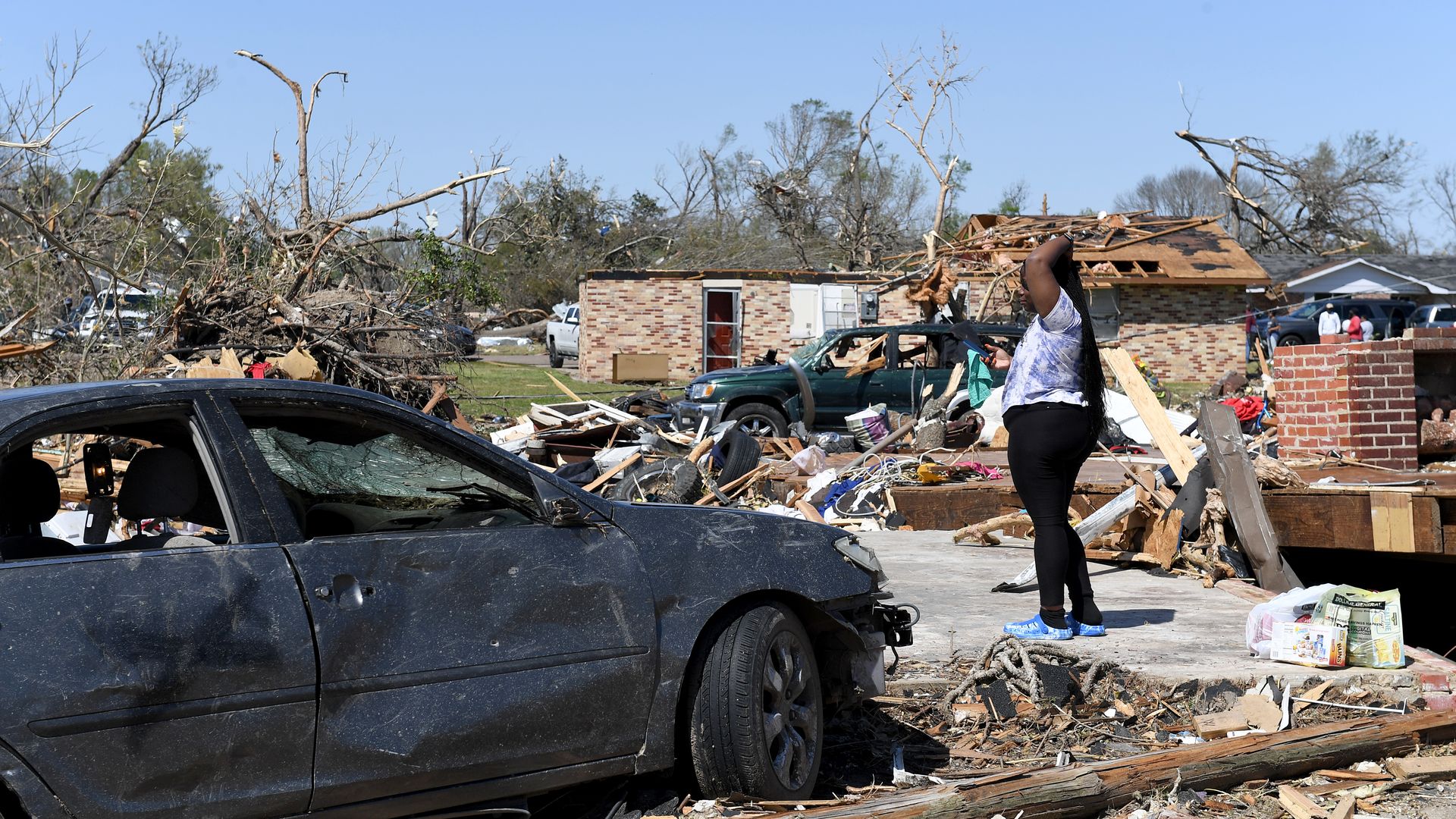 Deadly and destructive tornadoes spiraled through parts of Mississippi and Alabama overnight Friday, killing at least 26 people, injuring dozens, and destroying homes and towns.
The latest: The National Weather Service said Saturday that the deadly tornado which struck the small towns of Rolling Fork and Silver City in southwest Mississippi has been given a preliminary rating of EF-4 -- the second highest.
An EF-4 rating comes from the Enhanced Fujita scale, which categorizes tornados from 0 to 5, with 5 being the most catastrophic damage. EF-4 tornados have wind speeds between 166 to 200 mph.
In a tweet, the agency added that the tornado traveled 59 miles, beginning in Issaquena County and moving northeast toward Holmes County.
The tornado was approximately 3/4 a mile wide and lasted for over an hour.
Four other tornadoes that hit rural areas across northern Mississippi were given preliminary ratings of EF-1. A rating has not been given to the tornado which struck Amory, Mississippi.
Details: The Mississippi Emergency Management Agency (MEMA) confirmed 25 deaths and dozens of injuries Saturday afternoon. Four people previously missing have been accounted for, though there was no information given on their conditions.
Deaths were reported across multiple counties, including Humphreys, Carroll, Monroe, and Sharkey, according to local news reports. Sharkey County Coroner Angelia Easton told ABC News that 13 people were killed in the storm. Rolling Fork is located in Sharkey County.
In Morgan County, Alabama, a man died after his mobile home overturned during a tornado, the sheriff's office said in a tweet.
Video footage and photos captured the damage. One video showed extensive damage to Silver City, Mississippi, from the "large and extremely dangerous" tornado.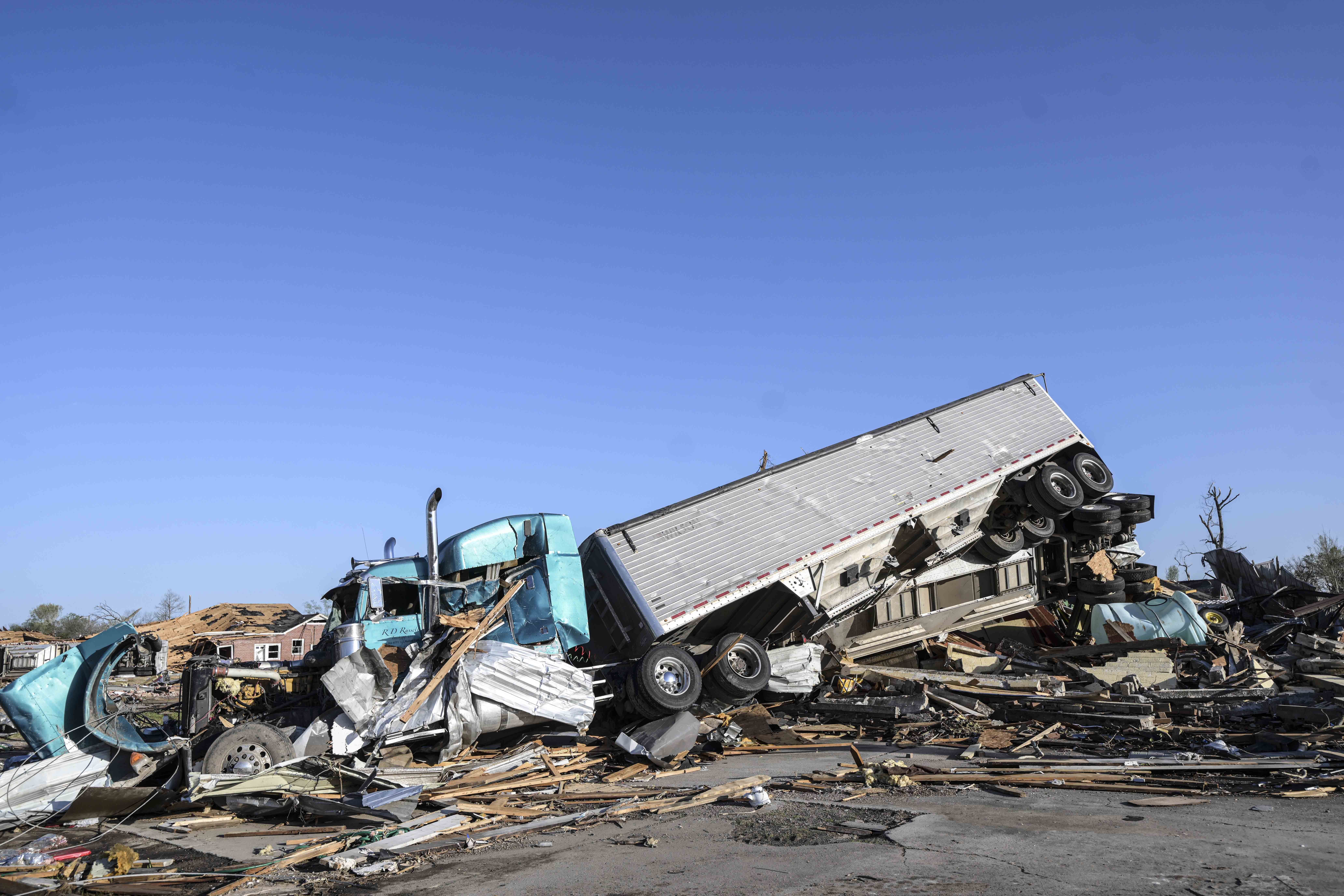 Zoom in: Silver City and Rolling Fork, both rural towns in the southwest, and Amory in the northeast, all sustained significant tornado damage.
After striking Rolling Fork, radar imagery showed tornado debris carried to 25,000 feet, raining down on towns miles ahead of the storm in an indication of the tornado's intensity.
"Looking to my left and looking to my right, all I see is devastated buildings, flat grounds where physical buildings used to stand," Walker Eldridge, mayor of Rolling Fork, a town in southwest Mississippi decimated by a wedge tornado, told Fox News. "It's a terrible situation here."
In northeast Mississippi, WTVA meteorologist Matt Laubhan uttered a prayer, "Dear Jesus, please help them. Amen," during a live broadcast after a radar update showed a significant debris ball as the storm moved toward Amory.
Shortly after the storm hit, several storm spotters who tracked the tornado took to Twitter to appeal for people to hurry to Rolling Fork and Silver City to help with rescue efforts.
In Amory, the National Guard Armory, an Exxon gas station, and several other businesses were significantly damaged or destroyed. Damage was also reported at the local high school, and to homes throughout the town of around 6,500.
Mississippi Gov. Tate Reeves (R) declared a state of emergency in the counties impacted by the tornadoes, saying the state will "marshal every available resource on behalf of our neighbors in need. We're here for the long haul."
Reeves said Saturday afternoon "the scale of the damage and loss is evident everywhere affected today. Homes, businesses … entire communities."
President Biden also issued a major disaster declaration for the impacted areas on Saturday, allowing residents and business owners access to federal aid.
What they're saying: Biden issued a statement Saturday expressing his condolences and called images from Mississippi "heartbreaking."
"While we are still assessing the full extent of the damage, we know that many of our fellow Americans are not only grieving for family and friends, they've lost their homes and businesses."
Reeves confirmed he spoke with Biden, adding that "the flood of support from governors, businesses, charities, and federal admin has been tremendous—matches the community here on the ground."
Of note: Multiple tornado emergencies were issued last night, the most dire tornado alert issued by the NWS. A tornado emergency alert indicates a confirmed, ongoing tornado is hitting, or will soon hit, a populated area.
Nighttime tornadoes are deadlier than those that strike during the day, in part because people are less attuned to sources for tornado warnings.
Multiple risk factors scientists have been warning about for years combined last night to create this unfolding disaster.
Rural Mississippi has a high concentration of mobile homes, which can sustain serious damage even during weak tornadoes.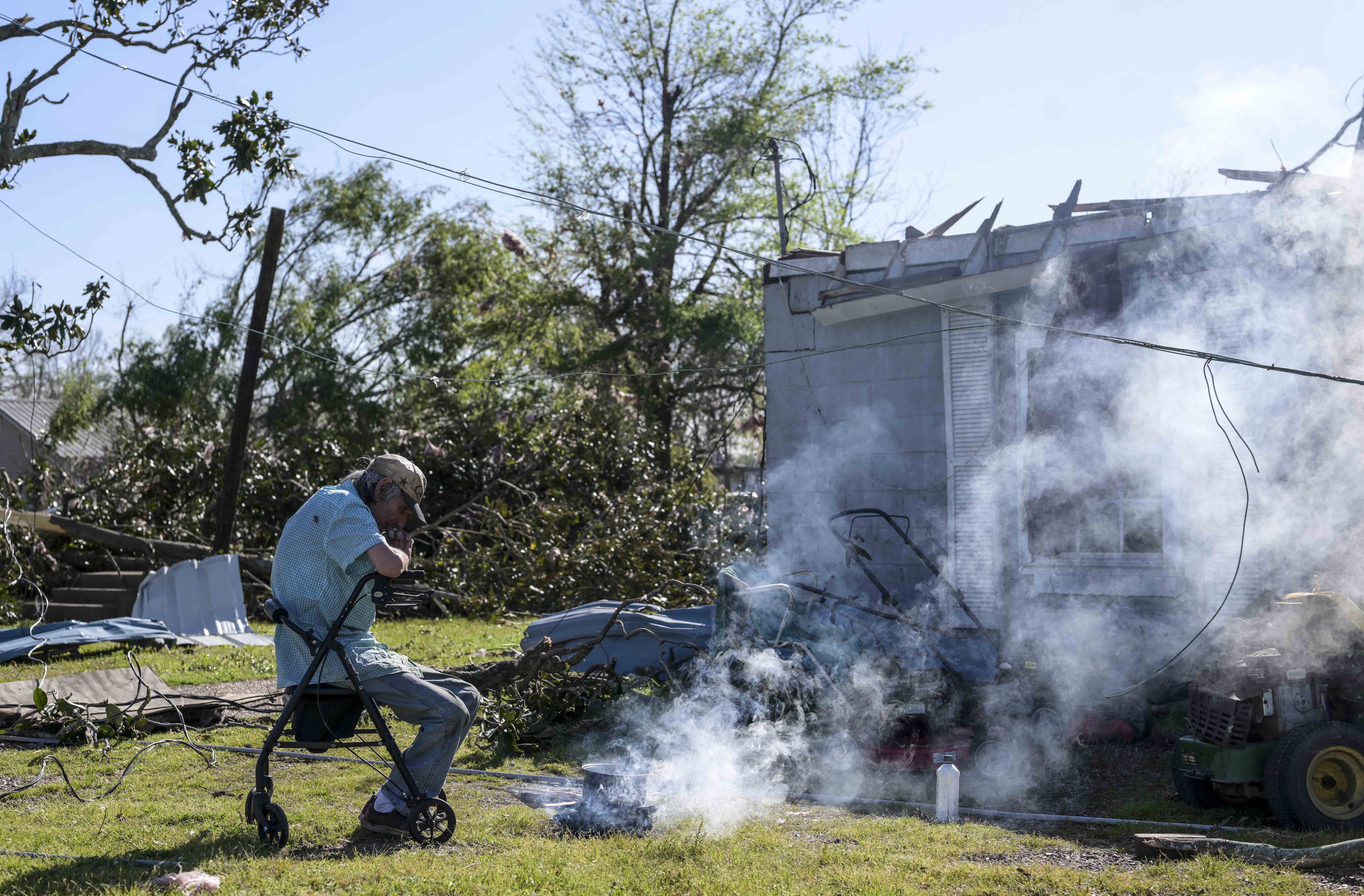 Editor's note: This story has been updated throughout to include new details and photos.
Go deeper