Senate Dems reintroduce bill to let Puerto Rico residents access SNAP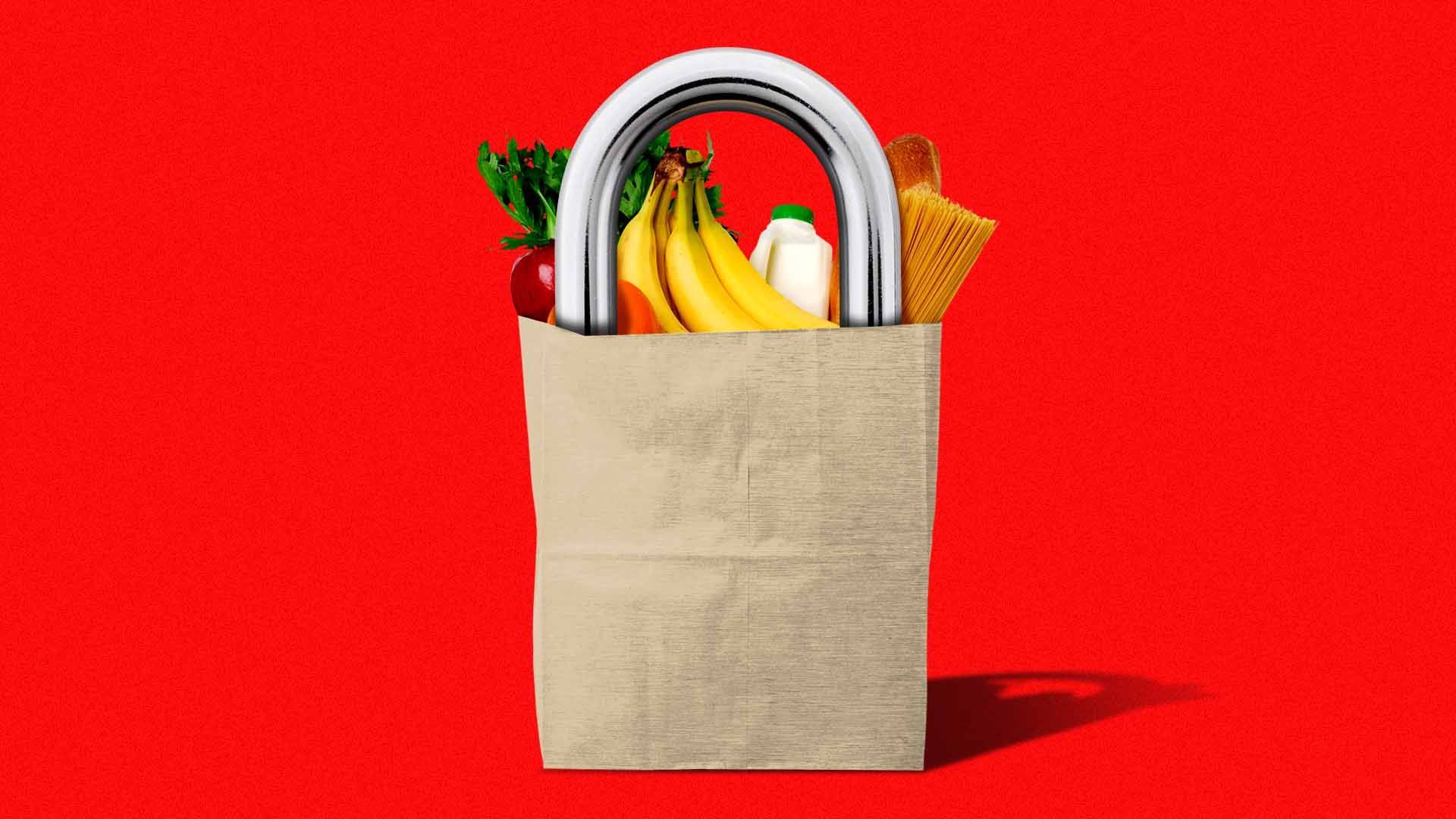 A U.S. Senate bill introduced on Wednesday seeks to help residents of Puerto Rico access the same food aid benefits that other U.S. citizens receive.
Why it matters: Puerto Ricans are U.S. citizens, but their access to several federal programs is restricted. For example, they haven't been eligible for the Supplemental Nutrition Assistance Program (SNAP) since the U.S. government cut the territory off from the program in the early 1980s in an effort to reduce federal spending.
Instead, they can qualify for a limited program called the Nutrition Assistance Program (NAP).
The reduced benefits reflect Puerto Ricans' unique status under U.S. tax laws as residents of a territory. But they also highlight the differences in how the federal government treats each territory. Residents of Guam and the U.S. Virgin Islands, for example, can qualify for SNAP.
Last year, the U.S. Supreme Court ruled that Congress can exclude Puerto Rico residents from some federal disability benefits that are available to those in the 50 states.
Driving the news: The Puerto Rican Nutrition Assistance Fairness Act was introduced by Sens. Kirsten Gillibrand (D-N.Y.) and Richard Blumenthal (D-Conn.), along with Majority Leader Chuck Schumer (D-N.Y.).
A companion bill in the House was introduced in January by Puerto Rico's non-voting delegate, Jenniffer González-Colón, with support from Rep. María Elvira Salazar (R-Fla.).
Gillibrand initially introduced the bill last year, but it did not make it out of committee.
Zoom in: Supporters of the legislation argue Puerto Ricans are at a disadvantage because of the way NAP is set up.
Unlike the SNAP program, NAP has yearly fixed funding. On the other hand, SNAP changes depending on need, making it more flexible especially during economic emergencies or natural disasters.
SNAP would help Puerto Rico as the territory continues to recover from hurricanes Irma and Maria in 2017 and Hurricane Fiona late last year, lawmakers say.
The island also has struggled with the pandemic's impact on its economy and has had longstanding economic deceleration.
By the numbers: About half of the island's population receives NAP benefits.
What they're saying: "A lot of Puerto Ricans can't feed their families, can't feed their children, and they need help," Gillibrand said.
"Having to get Congress [to] approve supplemental dollars is not a reliable mechanism when you are experiencing an emergency in real-time," González-Colón said.
Managing editor for politics David Lindsey contributed to this report.
Subscribe to Axios Latino to get vital news about Latinos and Latin America, delivered to your inbox on Tuesdays and Thursdays.
Go deeper