Meet the NIL stars of the Sweet 16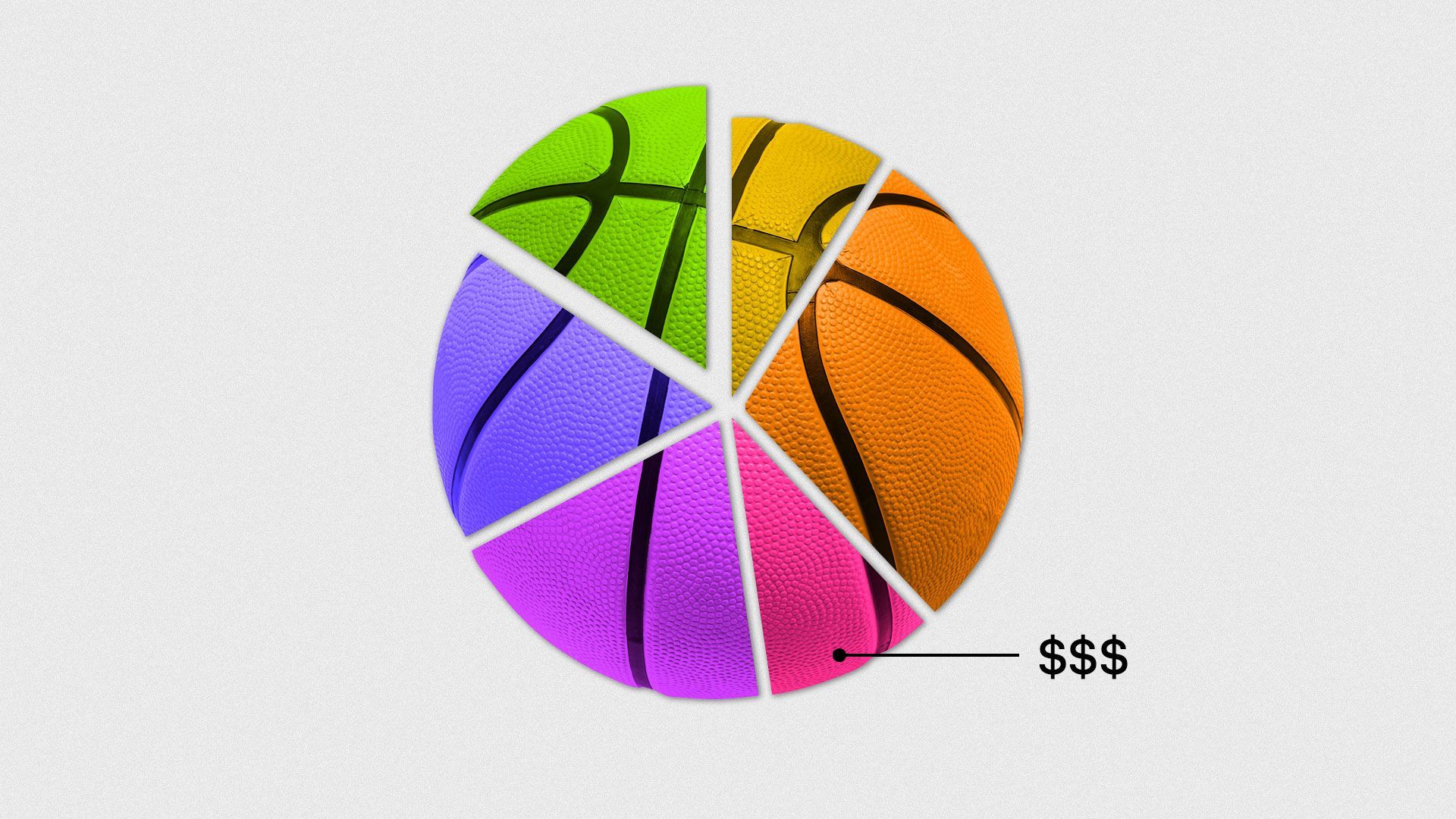 As the NCAA's name, image and likeness (NIL) compensation policy nears its second birthday, college basketball players are showing the myriad ways in which value can be measured and monetized.
State of play: The men's and women's Sweet 16 features players whose NIL earnings come from a variety of factors including on-field performance, social media influence and overall exposure.
The big picture: Men's (20.6% of all compensation) and women's (10.2%) basketball players have earned nearly one-third of all NIL money since its July 2021 launch, per Opendorse. That's by far the most of any sport outside of football (55.1%), which dominates.
Brands account for over 80% of NIL deals but just 37% of compensation, with payments from wealthy donors (i.e., boosters or collectives) comprising more than 60% of all NIL money.
That discrepancy is at the heart of what will shape NIL in year three and beyond, as it is boosters — not brands — who keep the NCAA up at night with their potential to turn NIL into a de facto pay-for-play system.
Go deeper