FDA advisers give partial backing to ALS drug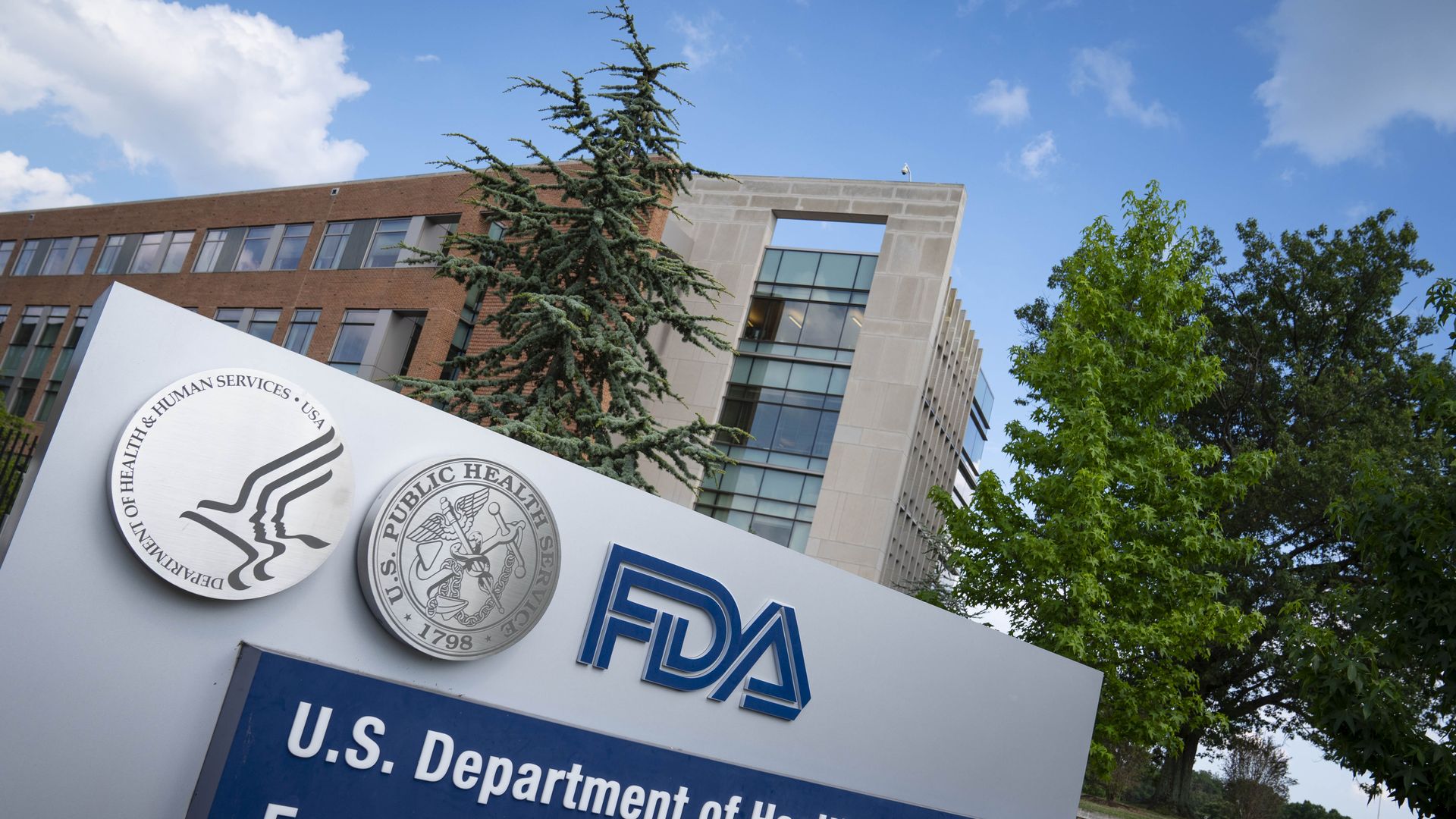 Food and Drug Administration advisers on Wednesday signaled openness to expediting an experimental drug from Biogen that targets a rare form of ALS, or Lou Gehrig's disease.
Why it matters: ALS is a progressive and fatal neurological disease that typically kills patients within three to five years of the first symptoms, and there are no approved therapies for this genetic form of the condition. The drug tofersen didn't achieve the main goal of a late-stage trial last year and carries the risk of serious side effects.
Driving the news: The Peripheral and Central Nervous System Drug Advisory Committee provided voted 9-0 that reduction of a protein biomarker in tofersen-treated patients likely predicts it has clinical benefit.
But the panel later voted 5-3 with one abstention that clinical data from the placebo-controlled study and other results didn't provide convincing evidence of tofersen's effectiveness.
FDA staff earlier this week said the concerns shouldn't stand in the way of expedited approval, citing "regulatory flexibility" to speed new treatments to patients with life-threatening conditions when there's no satisfactory alternative.
What's next: The FDA will consider the committee's recommendations, with a final decision due next month.
Don't forget: The FDA's fast-track approval process has drawn concern and comment for the way it can put unproven drugs in consumers' hands, and was targeted for limited changes by Congress last year.
Go deeper