Gas-powered vehicles are paying for their own funeral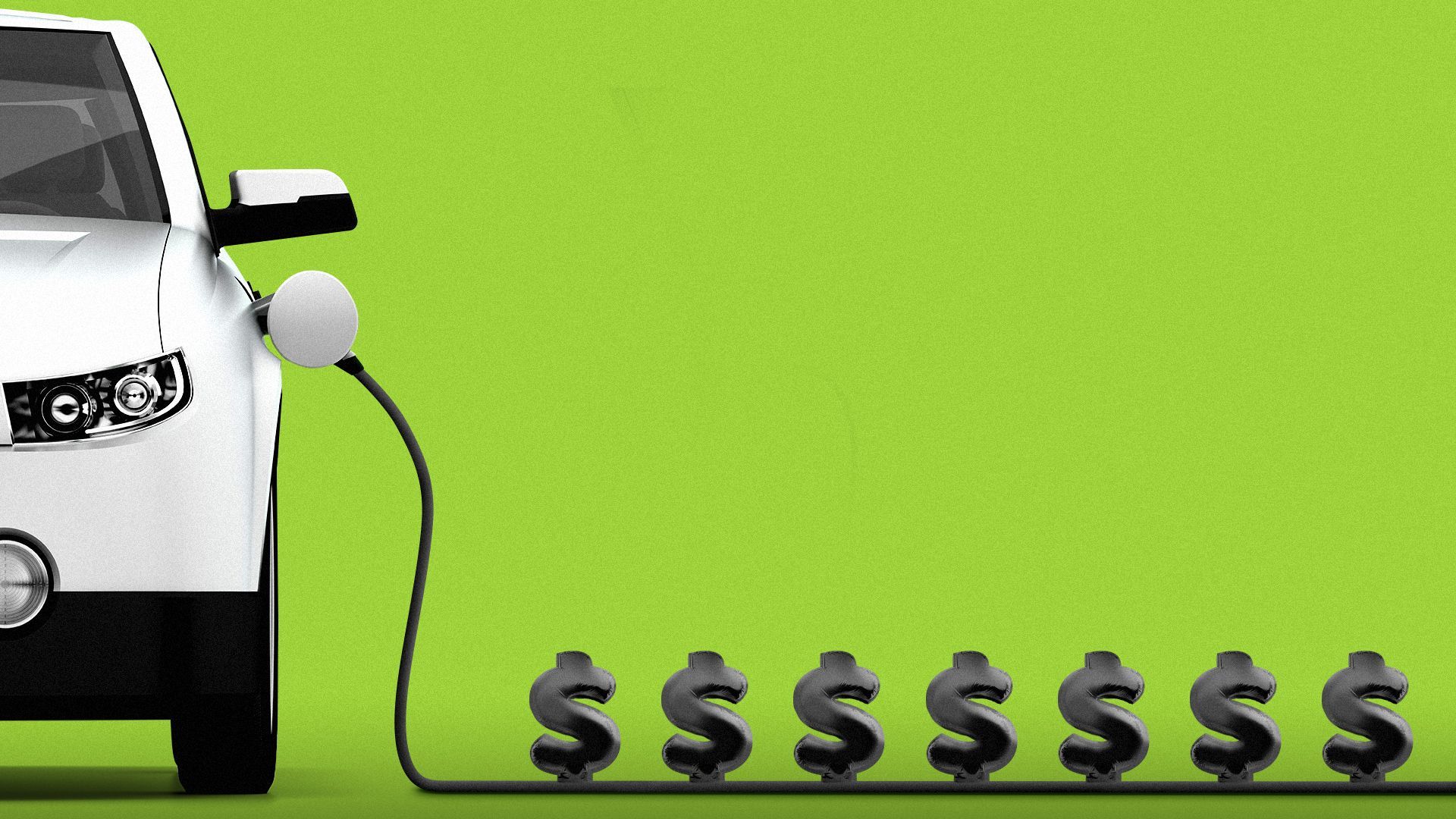 Gas-powered cars, trucks and SUVs are still paying the bills for automakers as they pile money into electric vehicles.
Why it matters: EVs are the future, but getting to that future will be expensive.
Driving the news: Ford revealed Thursday that it expects to lose $3 billion in its electric vehicle division in 2023, despite early sales success for the F-150 Lightning and Mustang Mach-E EVs.
But Ford expects to turn an overall profit before interest, taxes and depreciation of $9 billion to $11 billion for the year.
The company is one of the only automakers that separates its EV operations from the rest of its business for financial reporting purposes.
State of play: "It's a big number, but I suspect if you took the other automakers and pulled out the EV business you'd find it to be similar," Autotrader analyst Michelle Krebs tells Axios.
EVs currently account for only about 6% of sales, though they are growing quickly, she said.
"We believe no U.S. automaker is making EVs profitably aside from Tesla," CFRA Research analyst Garrett Nelson writes, adding that "EVs are likely to be a material drag on near- and intermediate-term earnings."
Automakers are using the proceeds from profit beasts like the F-150, the Ram 1500, the Chevrolet Silverado and the Toyota RAV-4 to pay for the costs of the transition.
"They're plowing in lots of R&D — they're spending big on new battery plants, new assembly plants," Krebs says.
The intrigue: Gas-powered vehicles are disappearing despite their money-making ways.
The latest casualty of the race to EVs is the Chevrolet Camaro, which General Motors is discontinuing in its current form, Automotive News reported.
Several automakers have committed to a goal of selling all or mostly EVs within a matter of years.
Yes, but: Automakers have little choice with investors and regulators demanding the switch.
California is leading the way by phasing out the sale of gas-powered vehicles by 2035, while several other states are expected to follow suit.
The bottom line: Gas-powered vehicles are paying for their own funeral.
(Disclosure: Autotrader is owned by Cox Enterprises, which owns Axios.)
Go deeper