Venus' bright scientific future is at risk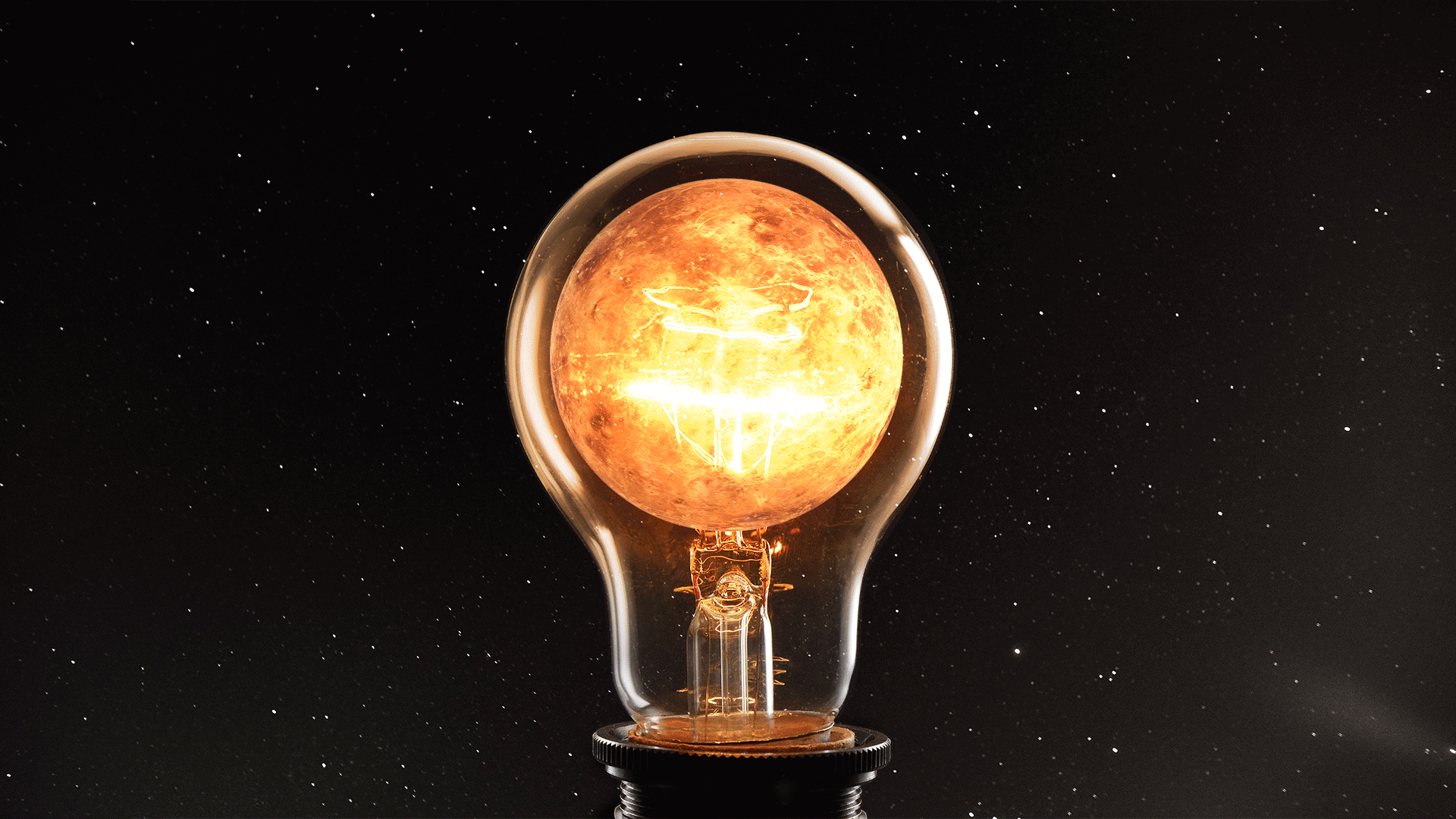 The future of a major NASA mission to explore Venus hangs in the balance, threatening a promised renaissance for understanding the planet.
Why it matters: Scientists are eager to send new missions to Venus in order to answer major questions they still have about the planet.
It has been more than 30 years since a dedicated NASA mission was sent to Venus.
Researchers think Venus could help shed light on what early Earth may have looked like and even aid in the search for life in the solar system.
Driving the news: President Biden's budget request for NASA — released on March 9 — dramatically pulls funding from the VERITAS mission to map Venus' surface from orbit.
The budget request drops the mission's funding to just $1.5 million per year from 2024 through 2028. That level of funding will provide support for the science team's time and development work but no support for engineering work to build the spacecraft itself.
The decision comes after an investigation last year found workforce shortages and other issues at NASA's Jet Propulsion Laboratory caused delays and serious problems with other missions, causing NASA to delay VERITAS.
"This isn't a scientific problem ... [or] a programmatic problem with managing various tasks," the Planetary Society's Casey Dreier tells Axios. "This is something completely unrelated, out of their control that they are suffering the consequences for."
The big picture: NASA officials have said the space agency is still committed to developing and launching VERITAS once other missions — like Europa Clipper, Psyche and NISAR — are cleared off the books at JPL.
NASA's head of planetary science Lori Glaze said in a press conference that the mission is expected to launch no earlier than 2031, delaying it from its 2028 launch. However, without clarity on funding for the next few years, even that launch date is uncertain, experts say.
"It is true that the current budget that just came out doesn't show the funding profile," Glaze said during a press conference. "That's because we're waiting to work with the project to get an appropriate budget profile to lay in."
Yes, but: This decision could have a chilling effect not just on the Venus research community but the astronomy and planetary science community as a whole.
"It suggests to everybody, not just in the Venus community, but to everybody in the planetary science community that NASA can arbitrarily cancel or delay missions that have already been selected," planetary volcanologist Tracy Gregg of the University of Buffalo tells Axios.
Once development stops for large missions like these, it's hard to restart them, experts say. Delays like these also cause costs to balloon after losing time and skilled personnel.
"Even if we get the money back, it's gonna cost more than it would have in the first place because you can't just flip on and off a switch of building a spacecraft," Dreier said.
The intrigue: Two other missions to Venus — NASA's DAVINCI+ probe to launch in the late 2020s and the European Space Agency's EnVision orbiter to launch in the early 2030s — are moving ahead as planned, but scientists stress that VERITAS is essential to their understanding of the planet.
VERITAS will develop a global radar map of Venus, which will also help scientists pick out possible areas of interest for DAVINCI+ and EnVision.
What they're saying: Many within the tightknit community of scientists studying Venus say this decision is yet another blow for their understanding of an often ignored planet.
The Venus Exploration Analysis Group, designed to make recommendations to NASA about priorities from the scientific community, told NASA in January that "VERITAS needs to be launched as soon as possible, without delay."
It's hard to look to the 2030s, when future Venus missions like EnVision and DAVINCI+ will fly, "when we don't even know when we're going to get one of the selected missions flown," planetary scientist Paul Byrne of Washington University in St. Louis tells Axios.
Go deeper