Ethan Salas: 16-year-old phenom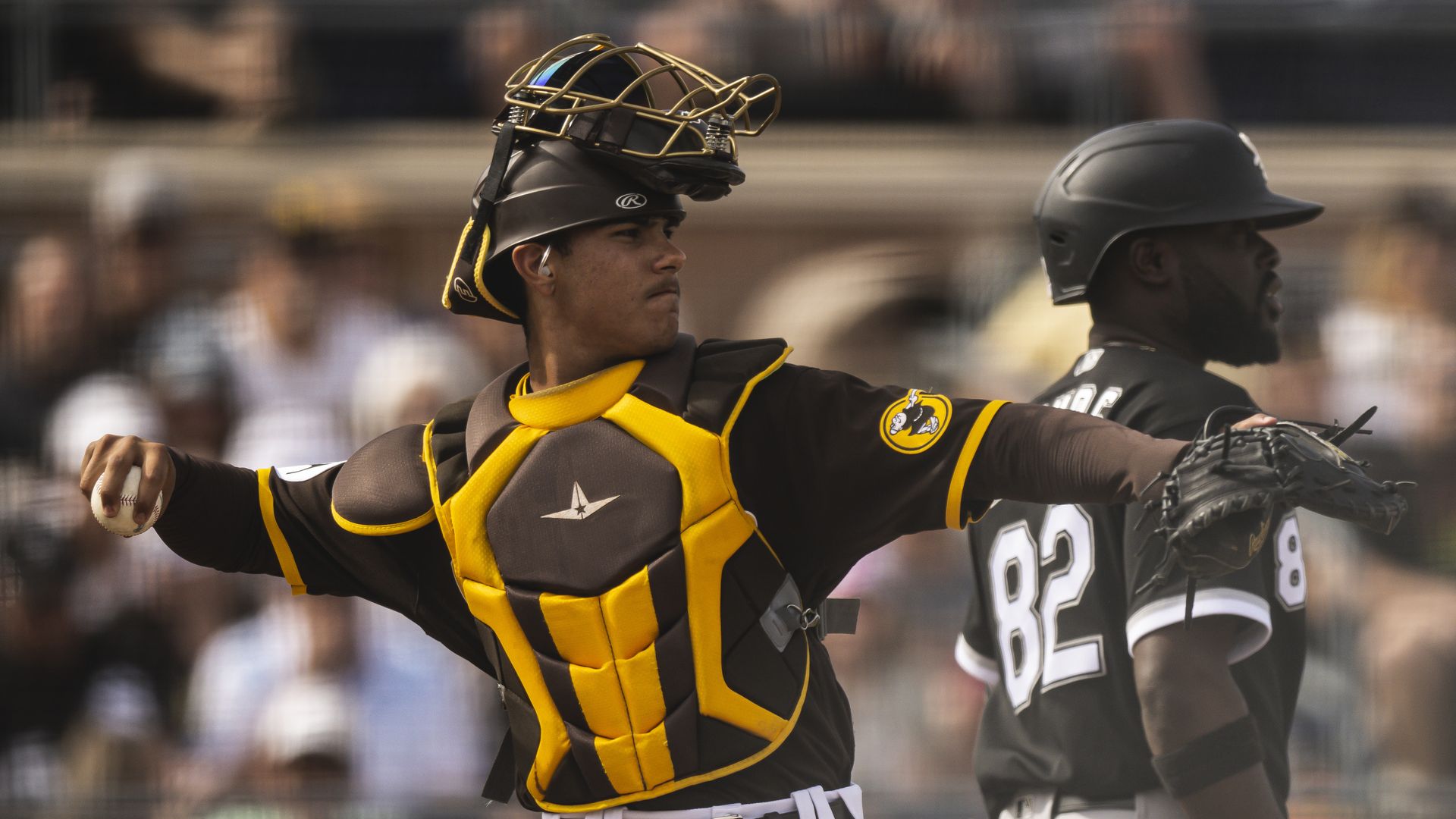 San Diego Padres prospect Ethan Salas quietly made his spring training debut this month — at just 16 years of age.
Why it matters: Salas is almost certainly one of the youngest, if not the youngest player, to ever appear in a Major League Baseball spring training game. We asked MLB historian John Thorn, and the only other 16-year-old he could find was Brooklyn Dodgers youngster Tommy Brown in 1944.
The backdrop: The Padres signed Salas, the No. 1 overall international prospect in this year's class, to a $5.6 million deal in January — the largest since MLB implemented a hard cap on the international bonus pool in 2016.
The 6-foot-2-inch catcher with a powerful lefty bat and elite pitch-framing skills was born in Florida but grew up in Venezuela.
He has baseball in his blood: His brother is a Minnesota Twins prospect, and his father, uncle and grandfather all played in the minor leagues.
What they're saying: "He's an unbelievable specimen of an athlete," Padres starting catcher Austin Nola told The Athletic ($) after Salas' March 11 debut. "Good kid, too. … He's going to be one of those, like, generational players."
Looking ahead: The Padres believe Salas could reach the majors before his 20th birthday (June 1, 2026), which would make him the first teenage catcher in MLB since Iván Rodriguez in 1991.
The last word: "Age is just a number," Salas said after his debut. "I've been prepared for this."
Go deeper